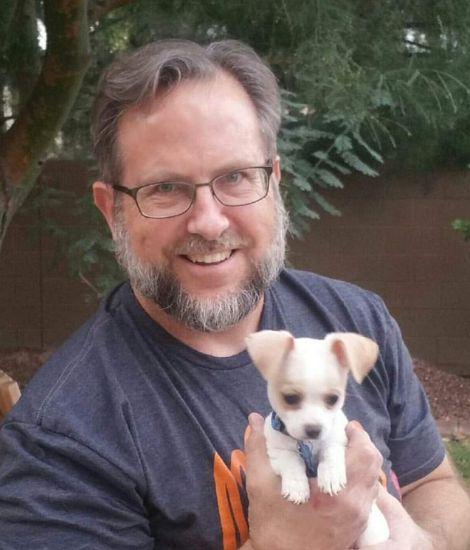 People with PD
Mark Milow
There is a lot to consider after getting diagnosed with Parkinson's disease (PD). And it only gets further complicated by a diagnosis of Young-onset Parkinson's Disease (YOPD). Young-onset PD means  somebody has developed Parkinson's symptoms by the age of 50 or younger. When you're in that age range, you are usually still working or raising kids, or helping a child through college. So adding the diagnosis of a degenerative neurological condition into the life of somebody that's working fulltime and possibly involved with an active lifestyle can really complicate things.
Many people know that Parkinson's comes with tremors along with stiffness, balance issues or rigidity.  But many people don't realize the general fatigue and exhaustion that comes with PD.  Or the seemingly myriad of other non-movement symptoms that accompany PD like panic attacks, depression, sleep issues, constipation, pain, memory or cognitive issues, low blood pressure and even sweat control! That is exactly where I was in February 2021… living a busy life and smacked square in the face with a diagnosis of YOPD.
After receiving this life changing diagnosis, I had a choice. How was I going to respond? Former football coach Lou Holtz once said, "Life is 10 percent what happens to you and 90 percent how you respond to it." I like that saying. It is short, meaningful and inspirational. So how did I respond to my diagnosis?  Well, my first response was not very inspirational. I asked a lot of questions like, "Why me?" and struggled with depression. I felt very alone.
But as I started to read comments and quotes from people living with Parkinson's, I began to realize more and more that my life was not over. It would be a new chapter and certainly different from the life I had always known. However, I have a lot more living to do! I gained strength through the shared stories of others who had already been diagnosed, and I vowed to share my own story in the hopes that my story would help others too.
I created social media accounts on TikTok and Instagram and began "vlogging" my experiences and sharing what I was learning. I found that my story was actually helpful to others! The more I shared, the more discussions took place and the more knowledge was spread. This sharing of knowledge, known as "Advocacy," became my therapy. It became the purpose behind my diagnosis, which helped me immensely in coping with my current situation.
The friendships I built online proved to be the strongest aspect of support for me! I have found that, for me, a key to working through a Parkinson's diagnosis is community and being actively involved with others who understand what a person with Parkinson's is going through.
Soon, my online advocacy led to my involvement with the Parkinson's Foundation as an Ambassador and a member of their Southwest Chapter Board. The wonderful people I have met with the Parkinson's Foundation have also become an integral part of my Parkinson's community!
My work in advocacy, though it may help others, is my way of adding meaning and purpose to my diagnosis. And for me, that is essential.  
Mark is a Parkinson's Foundation volunteer who received our Rising Star Award in 2023. Meet our top volunteers and explore ways to get involved today.
More Stories
from the Parkinson's community