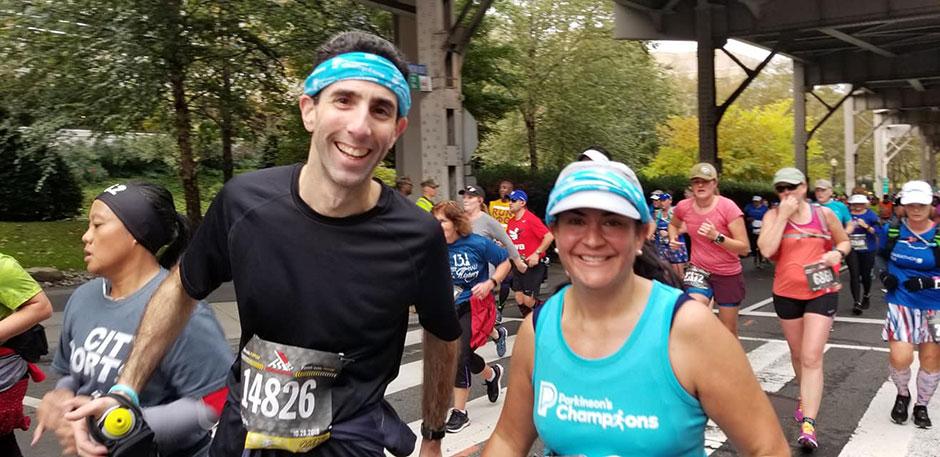 Do you want to challenge yourself mentally and physically while raising funds for the Parkinson's Foundation?
If you're ready to #Run4PD, we have options:
Apply to join one of our official charity race teams:
Create Your Own Fitness Challenge
Looking to set your own personal fitness challenge? Join us for our Champions @ Home program! You could run 30 miles this month, plank a few hours each day, set a swimming challenge, or anything else that gets your heart pounding while helping raise funds and spread awareness about Parkinson's disease.
If you are planning to sign up for an actual organized endurance event, check out our Run Your Own Race program above or send us an email at Champions@Parkinson.org with questions.
Whatever challenge you choose, set a goal for yourself, raise awareness and funds and let's #RUN4PD!
COVID-19 UPDATE: We continue to carefully monitor the ongoing public health concerns brought on by the coronavirus pandemic and will be following local regulations for any events.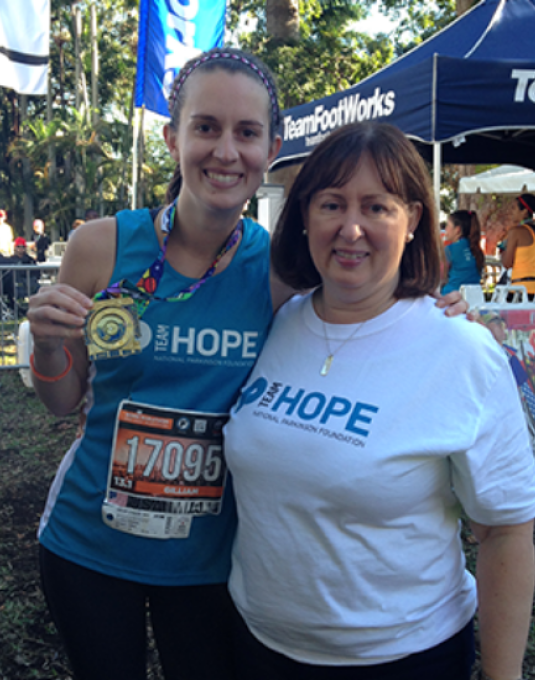 MY PD STORY: Janet Gilliam
It is indeed HOPE that keeps me going. I believe that the research is productive and our hope is real.