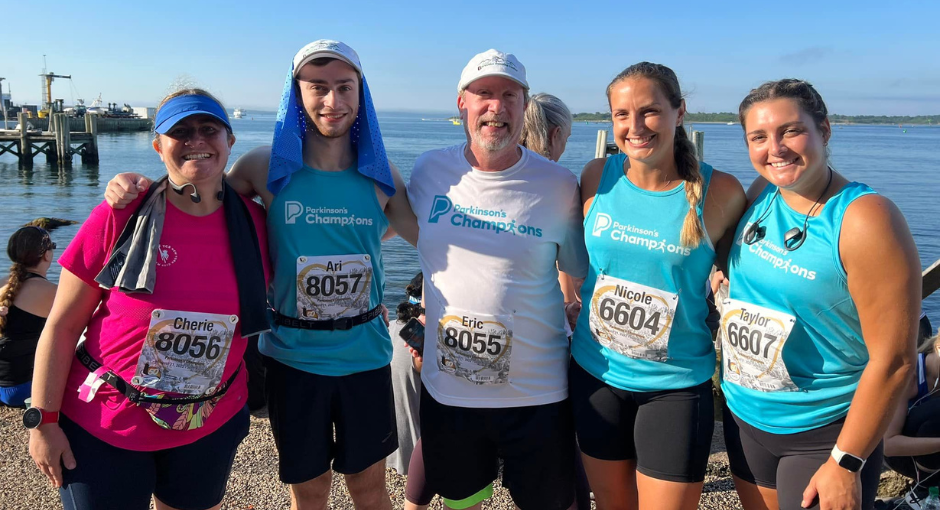 Do you want to challenge yourself mentally and physically while raising funds for the Parkinson's Foundation?
If you're ready to #Run4PD, we have options.
To apply for one of our 2023 race teams, click on the race you are interested in below and scroll down to find the short application.
Apply for our 2024 race teams here!
Please be aware, we receive many applications to run with us and it may take us some time to follow up with you. Have questions? You are welcome to reach out to us anytime at Run4PD@Parkinson.org.
Interested in how our 2023 teams are doing so far? Check us out at ParkinsonsChampions.org.
Create Your Own Fitness Challenge
Looking to set your own personal fitness challenge? Join us for our Champions @ Home program! You could run 30 miles this month, plank a few hours each day, set a swimming challenge, or anything else that gets your heart pounding while helping raise funds and spread awareness about Parkinson's disease.
If you are planning to sign up for an actual organized endurance event, check out our Run Your Own Race program above or send us an email at Run4PD@Parkinson.org with questions.
Whatever challenge you choose, set a goal for yourself, raise awareness and funds and let's #RUN4PD!
COVID-19 UPDATE: While most of our official race partners are no longer requiring any coronavirus precautions (such as providing vaccination cards or wearing masks) we continue to carefully monitor all ongoing public health concerns. Please be aware that all external race organizations reserve the right to change their requirements at any time, and we may not be able to offer deferrals or cancelations if you are not able to meet those requirements.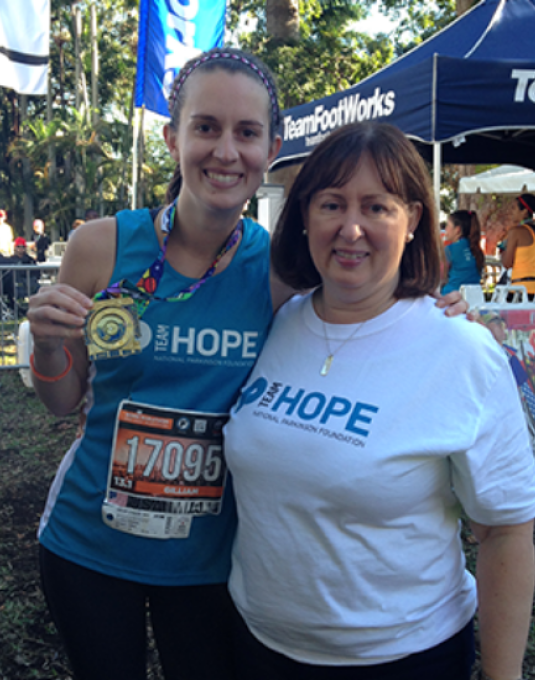 MY PD STORY: Janet Gilliam
It is indeed HOPE that keeps me going. I believe that the research is productive and our hope is real.