Raise Awareness
10 Things We Accomplished Together in 2022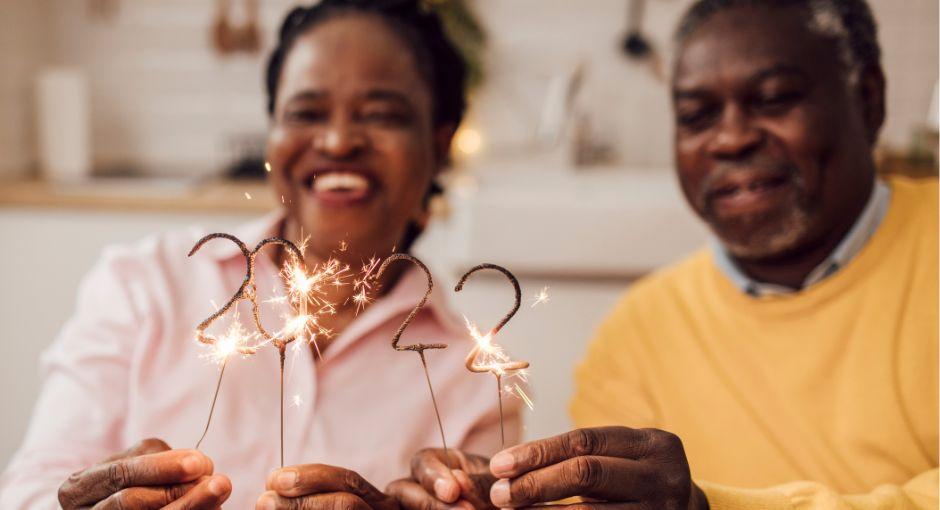 2022 brought exciting advancements and opportunities for the Parkinson's Foundation. Thanks to everyone in our community, especially our donors, we were able to help more people live a better life with Parkinson's disease (PD).
Here are 10 ways you helped us make a difference in 2022:
In March 2022, we launched our Better Lives. Together. PSA aimed to raise PD awareness and help advance research and care for those living with this disease. Susan, Don and Tyaisha shared their stories, allowing our PSA to reach nearly 850 million people! Thank you for helping us spread awareness; it's never to late to share our PSA on your Facebook or Instagram!
In May 2022, we expanded our PD GENEration: Mapping The Future of Parkinson's Disease international initiative to 23 sites — while still offering at-home testing — as a part of our commitment to reach new populations. PD GENEration offers genetic testing and counseling at no cost to people with Parkinson's.
We recently launched our newest drug-research fundraising initiative, the Venture Philanthropy Fund. Over the next three years, we will invest a minimum of $3 million into fast-tracking PD drug developments through our new, robust partnership with Parkinson's UK.
In 2022, we added four Centers of Excellence and six Comprehensive Care Centers to our Global Care Network. Every center in our network provides high-quality PD care through a specialized team. Our new Comprehensive Care Centers are all located in previously underserved areas, including our first-ever Michigan, Hawaii, Louisiana, Connecticut and Arkansas locations.
In August, we invested $5.7 Million in 33 grants to accelerate cutting-edge PD research. Through research grants, the Foundation funds scientists conducting innovative studies across various aspects of PD to bring forward new therapies, treatments and ultimately a cure.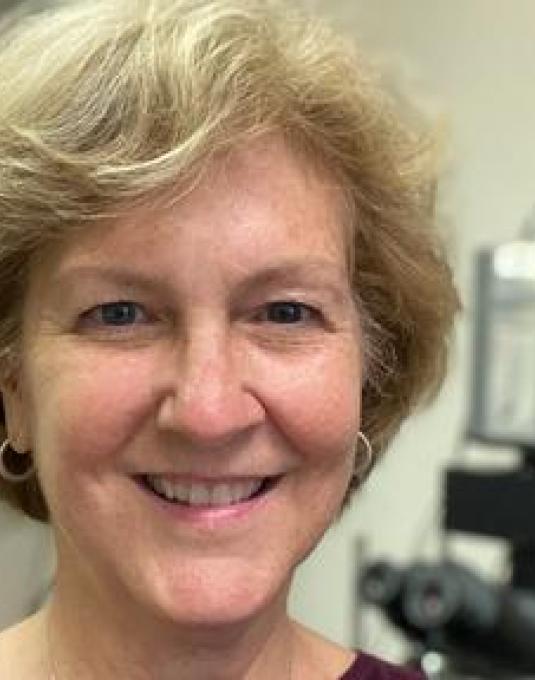 Margaret Rice
The Foundation's funding allowed me to pivot my research. I was able to use preliminary data from this work to get a National Institutes of Health (NIH) grant and I have had continuous funding since then to study dopamine.
In July we awarded more than $2 million in community grants to PD programs across 42 states. From non-contact boxing classes to educational events, since 2011, we have invested more than $9.4 million in 716 community-based programs.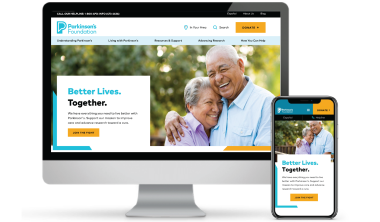 In 2022, we launched an all-new Parkinson's website! The new site now includes personalized filters that allow you to easily find the essential PD information you need at every stage of the disease.
In July 2022, we funded $1.1 million in fellowships for clinicians to receive unique PD expert training, first-hand experience, and funding to launch individual research projects that aim to make life better for people with PD.
Browse our fellowships and early career awards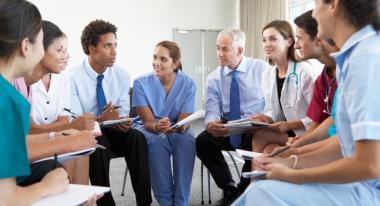 In 2022, we were granted Joint Accreditation™ for Interprofessional Continuing Education as a provider of continuing education. The status reflects the Foundation's commitment to improving care for people with PD through impactful interdisciplinary training courses. As a jointly accredited provider, we can now accredit continuing education for multiple professions.
Explore our professional education opportunities
In only its second year, our Parkinson's Revolution fundraiser has raised a collective $1 million! In 2022, more than 1,200 riders clipped in across 30 cities, and virtually, to help advance our mission toward a cure.
MY PD STORY: Debbie Lucchesi
We have fun, but more than anything, the funds we raise make such a difference to me and the many who live with Parkinson's every day.
As much as we accomplished in 2022, we are committed to reaching further in 2023 to help even more people live better with Parkinson's. Your continued support is the only way we can make that happen. Thank you.