Raise Awareness
Parkinson's Foundation Hosts First-Ever Volunteer Summit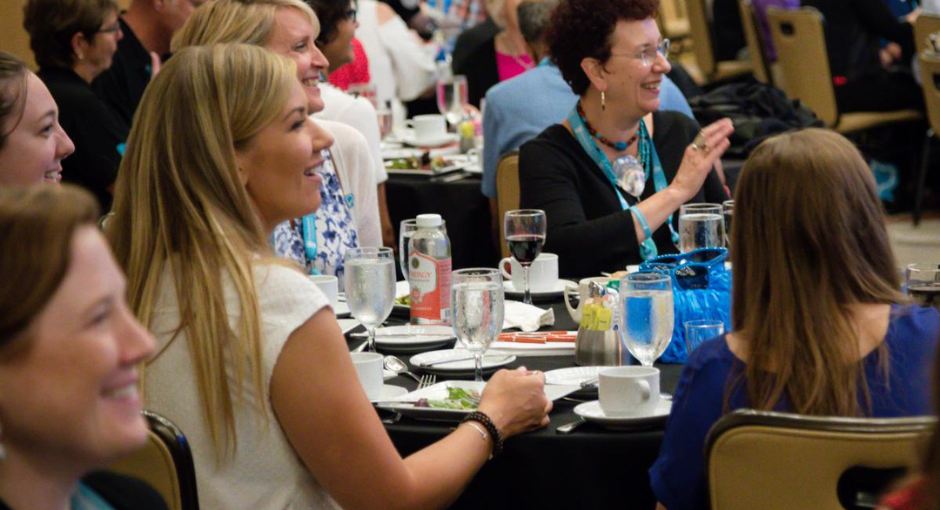 I want to deal with my Parkinson's disease (PD) and help others deal with theirs. Parkinson's made me realize we have one life to live and I need to spend time with those most important to me while gaining new experiences," said Brian Grant, retired NBA player, person living with PD, and keynote speaker at the first-ever Parkinson's Foundation Volunteer Leadership Summit.
On September 6 and 7, the Parkinson's Foundation brought together more than 150 of its top volunteers in Irvine, CA — research advocates, fundraisers, People with Parkinson's Advisory Council members and community leaders — to help further the Foundation's mission to make life better for people with Parkinson's.
"The summit was an incredible opportunity for volunteer leaders around the country to come together and share best practices. Every attendee left excited about the Foundation and equipped with new ways to make an even bigger impact in their own PD communities," said Jim Morgan, summit steering committee member who is living with Parkinson's.
At the summit, three Parkinson's advocates were recognized for their inspiring efforts in advancing the Parkinson's Foundation mission:
Top Fundraiser: Scott Rider the leading fundraiser for Moving Day Columbus the past three years, raised nearly $100,000 in 2017 as the top fundraising team in the nation.
Volunteer of the Year: Bill Winslow is a Parkinson's Foundation advocate in the San Francisco Bay area and inspirational leader. He raises funds and awareness through "Pushups for Parkinson's."
Rising Star: Anna Grill joined Moving Day DC in 2018 — recruiting 25 new team members and raising more than $10,000 in just 30 days.
On day two, summit attendees had the option to warm up with yoga or a boxing session led by summit steering committee member and Rock Steady Boxing instructor John Kolaya, who is living with PD.
Throughout the event attendees were provided exclusive Foundation insights — from new research initiatives to upcoming PD resources and programs — and left with a closer connection to the Parkinson's Foundation community and each other.
"Hopefully you'll allow me to be an extension of your family, and you'll be part of mine. We're all trying to make a difference any way we can. Parkinson's is not a quick race. We're going to fall, but we have to get up and try again," said Brian Grant.
The Parkinson's Foundation thanks Adamas Pharmaceuticals and the Jeffery Donnelly Trust for their support of the Volunteer Summit. The Parkinson's Foundation will soon begin hosting monthly volunteer webinars around the country.
To learn more about volunteer opportunities, email Volunteer@Parkinson.org.