Raise Awareness
Newly Transcribed Podcast Episodes for the Visual Learner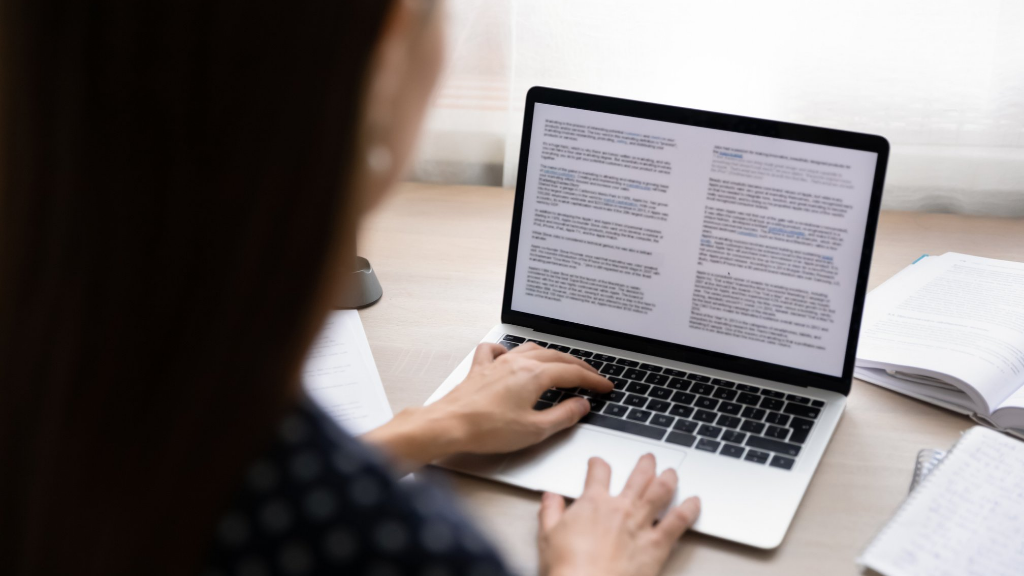 While our podcast series, Substantial Matters: Life and Science of Parkinson's, offers listeners an opportunity to tune into a variety of Parkinson's disease (PD) topics in English and Spanish, we recognize some may prefer reading over listening.
The Parkinson's Foundation strives to make Parkinson's resources available to all, reaching learners through more access and a range of platforms — from audio to visual. To expand our reach, we worked with our Helpline team to select key podcast episodes to transcribe. Below find a list of our newly transcribed episodes:
Episode 106: Tremors: Coping & Treatment Options
About 70% of people with PD experience tremor sometime during the course of their disease, mainly affecting their hands. In this podcast episode, movement disorders neurologist Muhammad Nashatizadeh, MD, discusses ways to control tremor. Looking beyond today's therapies, one of his research objectives is to identify new treatment options for debilitating movement disorders.
Episode 84: Managing Anxiety with PD
One of the findings of the Parkinson's Outcomes Project is that anxiety is a major factor affecting the overall health of people with PD. As many as 40% of people with PD will experience some form of anxiety. In this episode, clinical psychologist Roseanne Dobkin, PhD, discusses the difference between reasonable worry and problematic anxiety and explains some of the ways mental health professionals can help when feelings become distressing or all consuming, interfering with day to day life and activities.
Episode 90: Movement Strategies: Mobility, Falls & Freezing of Gait
From the time of diagnosis and throughout the course of the disease, movement and staying physically active are essential. Exercise and physical therapy can help people with PD keep moving well. In this episode, Heather Cianci, PT, MS shares how physical therapists with a neurological specialization are an important part of the PD health care team and should be consulted early, for an initial evaluation, to address any movement problems and encourage exercise as a part of treatment to minimize problems later.
Episode 63: Navigating Sexuality and Intimacy with PD
Sexuality is much more than just physical sexual functioning. It encompasses self-image, attraction and a broad spectrum of emotions. Complex problems may arise for people with Parkinson's, including motor and non-motor symptoms, sexual functioning, diminished pleasure and changes in relationship dynamics due to symptoms or medications. In this podcast, Gila Bronner, MPH, MSW, CST talks about some of the sexual problems one may encounter with PD and offers practical advice for dealing with them and enhancing intimacy.
Episode 109: Medication Timing
Two important issues regarding Parkinson's medications are when to initiate them in the early phases of the disease and how to ensure that people use their medications on time, every time. In this episode, Indu Subramanian, MD, discusses the timing of when to begin medication and ways to get the most benefit from medications.
Episode 110: Social Isolation and Loneliness
Social isolation can have harmful effects on health. It often increases with age because of loss of loved ones, hearing or vision deficits or loss of mobility. Loneliness may lead to poor sleep and depression, two symptoms already experienced by people with PD. In this podcast, Dr. Subramanian discusses loneliness and social isolation and offers suggestions for keeping them at bay.
Episode 97: Understanding Bradykinesia and Dyskinesia
People with Parkinson's may experience two seemingly contradictory movement problems. Bradykinesia (slowness of movement) is a cardinal symptom of the disease. Dyskinesias are involuntary, erratic, writhing movements. In this episode, neurologist Benjamin Walter, MD, describes how bradykinesia and dyskinesia can affect people's lives, how to alleviate the discomfort, how to work with your neurologist to minimize them and what is in development to help.