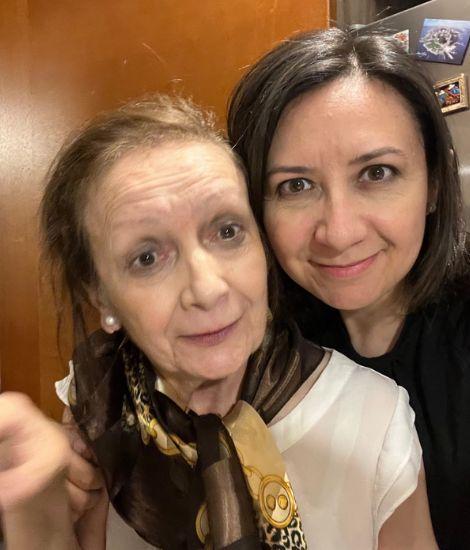 Family Members
Claudia Klapp
In 2008, my sister Cecilia noticed our mom was having difficulty walking. This was further noticeable during Cecilia's wedding in February 2009, by a little stooped posture and slow movement. Mom was also suffering from episodes of unexplained pain, so we decided to visit a neurologist. Mom was diagnosed with Parkinson´s disease (PD) in 2009, at 58 years old. The diagnosis was unexpected and confusing.
From that moment on, life turned upside down: for her and for the whole family. The search to gather answers and ways to slow progression of the disease began. We later learned that signs of Parkinson's had started showing up in her 30s, when she lost her sense of smell.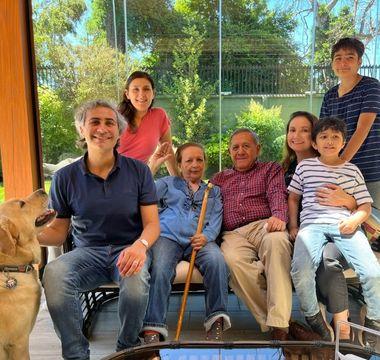 Mom has always been a role model and inspiration to my sisters and me. She had a brilliant career as a professor teaching social work at a Chilean university. While pregnant with my little sister, Constanza, in her 30s, she earned a master's degree in teaching social work from the Catholic University of America. Likely by that time, Parkinson's disease was already starting to affect her. My mother is amazing and inspiring. In between her career achievements, she has always been a wonderful and devoted wife, mother, mother-in-law and grandmother.
Certainly, living with PD has not been a pleasant journey for my mother — there have been ups and downs all the way. After her retirement, she has demonstrated incredible courage and determination to do what she loves: authoring and co-authoring publications in social work, writing poetry (inspired by Gabriela Mistral, a Chilean Poet), walking, gardening and joining support groups to stay socially active. Her fight against Parkinson's disease is a tremendous inspiration that will forever be stored in my heart and memory.
This is how I would summarize her overall outlook on life:
Courage to face the difficulties Parkinson's has put in front of her.
Braveness to look forward and keep moving ahead.
Positivity in the middle of a hard journey.
Resilience to stand up and move on.
Understanding that there are bad days, but they will pass sooner or later.
My pop, Eduardo, is mom's caregiver and life partner. Together, our family stays strong for mom. She has always supported us, and now it is our time to give her hope, support, love and caring back.
The Parkinson's Foundation is a wonderful organization that helps people with Parkinson's disease live better lives. Their work continues to increase my hope for a cure.
Learn more about how you can support a loved one living with Parkinson's.
More Stories
from the Parkinson's community