Aware in Care Ambassadors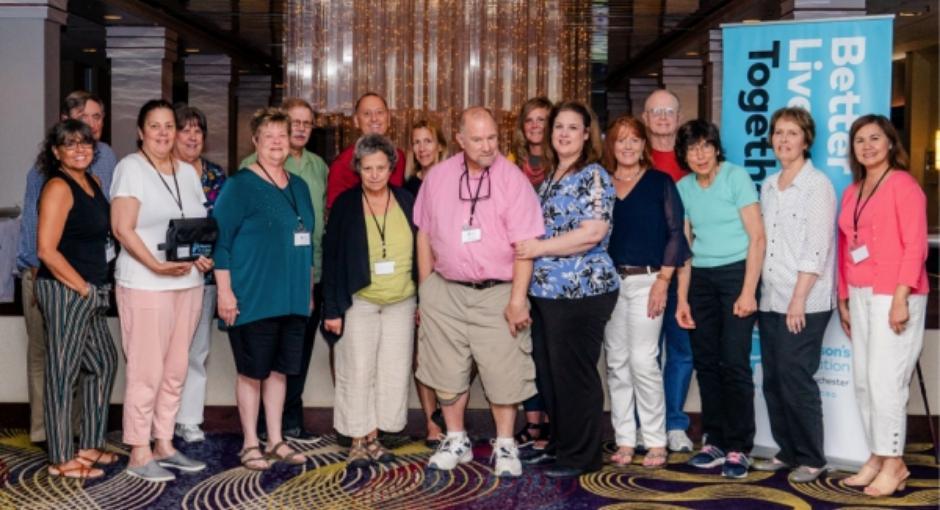 Aware in Care Ambassadors are volunteers who help the Parkinson's Foundation advocate for hospital safety for people with Parkinson's disease (PD). Ambassadors help distribute hospital kits, called Aware in Care kits, to people with PD and healthcare providers that bolster best practices in providing Parkinson's care.
Modeled after our Research Advocates program, ambassadors are located around the country and work directly with the Parkinson's Foundation to share the Aware in Care kit with their local communities, while creating connections in local hospitals to help change the culture and policies around Parkinson's care.
The Ambassadors program has three primary goals:

To address the need for additional education among people with Parkinson's and those who treat them in every corner of the community, the Parkinson's Foundation launched the Aware in Care Ambassador Program in 2019.
As of October 2021, there are 115 Aware in Care Ambassadors advocating for hospital safety throughout 39 states, including Washington D.C. and Puerto Rico, and all 17 Parkinson's Foundation Chapters.
I feel providing patients with AIC kits, teaching patients to designate an advocate, and educating hospital staff will help Parkinson's patients.

Katy Harne

Movement Disorders Outreach Coordinator
The Importance of Hospital Safety
A 2018 survey of Aware in Care kit users found that:
More than 95 percent found the kit useful
More than 95 percent said they would recommend the kit
Nearly 60 percent recommended the kit to a loved one or community member
While 80 percent felt confident educating hospital staff about the needs of a person with Parkinson's, only 50 percent received medications on time (compared to 25 percent without the kit).
Who can be an Aware In Care Ambassador?
Aware in Care Ambassadors are:
People with Parkinson's
Caregivers or care partners
Healthcare professionals who work with people with Parkinson's, including speech language pathologists, nurses, and fitness instructors
Ambassadors can help us advocate for hospital safety in person and virtually. Ambassadors set their own goals within their PD community.
Michelle
Aware in Care Ambassador, Camarillo, CA

"My mom was hospitalized, and I know how hard it is to get staff to understand that a Parkinson's patient needs their medications on time. Family, caregivers, and patients have to speak up. I learned a lot after multiple visits to the hospital. The Aware in Care kits would be very beneficial to patients, families, and healthcare staff."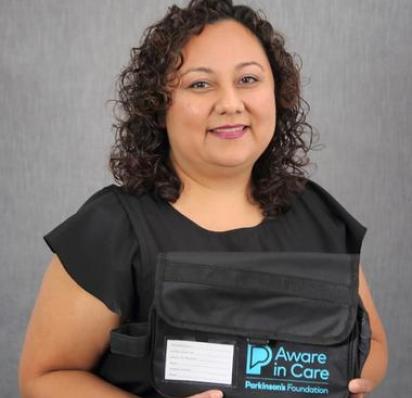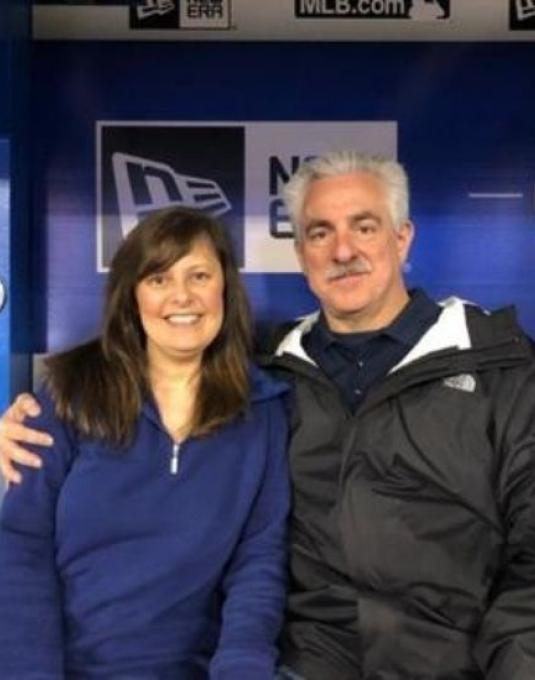 MY PD STORY: Marcie A. Salamone
Having PD makes me a more compassionate, caring volunteer. No one chooses this diagnosis, but it has enriched my life through the people I have met and the volunteer opportunities in which I have participated.