Raise Awareness
Painting with Parkinson's: All About Art Therapy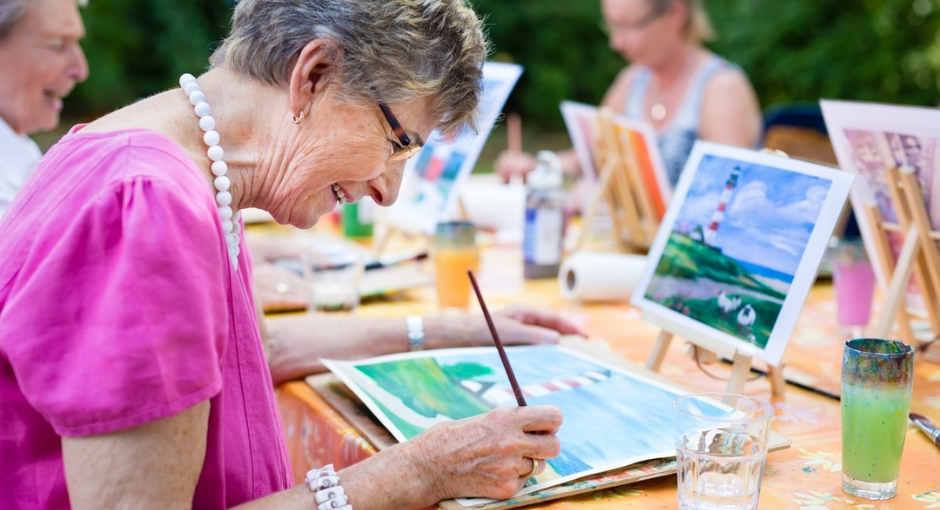 Every year, the top Parkinson's experts from around the world who treat people with Parkinson's at a Parkinson's Foundation-designated Center of Excellence (a department or clinic within a hospital that specializes in PD) convene to discuss the latest Parkinson's research and treatments. This article summarizes the 2018 Center Leadership Conference presentation on art therapy led by art therapist and consultant Kimberly Faulkner, ART-BC, LCAT. Read the articles covering some of the other topics discussed, such: intimacy issues, new therapies in trial, oral health and music therapy. 
Center coordinators play a critical role in the Parkinson's Foundation Center of Excellence network. Not only do they support research activities, coordinate clinical trials and plan outreach services; they act as the liaison between the Parkinson's Foundation, the center's care team and patients. They advocate for a multidisciplinary approach to PD care, and work with all members of the care team to make Foundation resources available to patients and their families.
While center coordinators stay up-to-date on the latest PD treatments, they rarely get to experience them firsthand. That's what made their session about the benefits of art therapy for people with PD so unique; after watching an educational presentation, coordinators from around the world picked up their paint brushes and became art therapy session participants.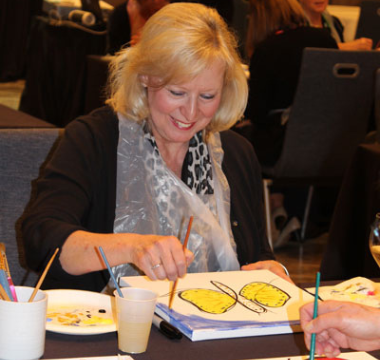 Even if someone with PD has not picked up a paint brush since grade school, art therapy can help improve physical, psychological and social functioning.
Symptoms reported to improve with art therapy include:
After coordinators finished their art therapy session, they said they felt relaxed and reconnected with their past as their paintings reminded them of loved ones and allowed them to express themselves through color and shape. They learned that the joy found in art therapy is through the experience rather than the completed artwork. Many admitted that their final piece was far from what they had intended — a butterfly turned into a stingray; a fish evolved into an abstract masterpiece.
Kimberly Faulkner, the art therapist leading the session, encouraged her participants to share their paintings and experiences with their patients when they returned to their centers. "It may give someone else the opportunity to talk about their concerns, fears and anxieties because as adults, we want to make sure everything is so put together and organized," Kimberly said. "But at some point, we're all making a mess here and there and that's okay."
To find a Parkinson's wellness class near you, contact the Parkinson's Foundation toll-free Helpline at 1-800-4PD-INFO (473-4636) or Helpline@Parkinson.org.