Caregiver Corner
Parkinson's Experts Discuss Their Favorite Self-Care Strategies for Care Partners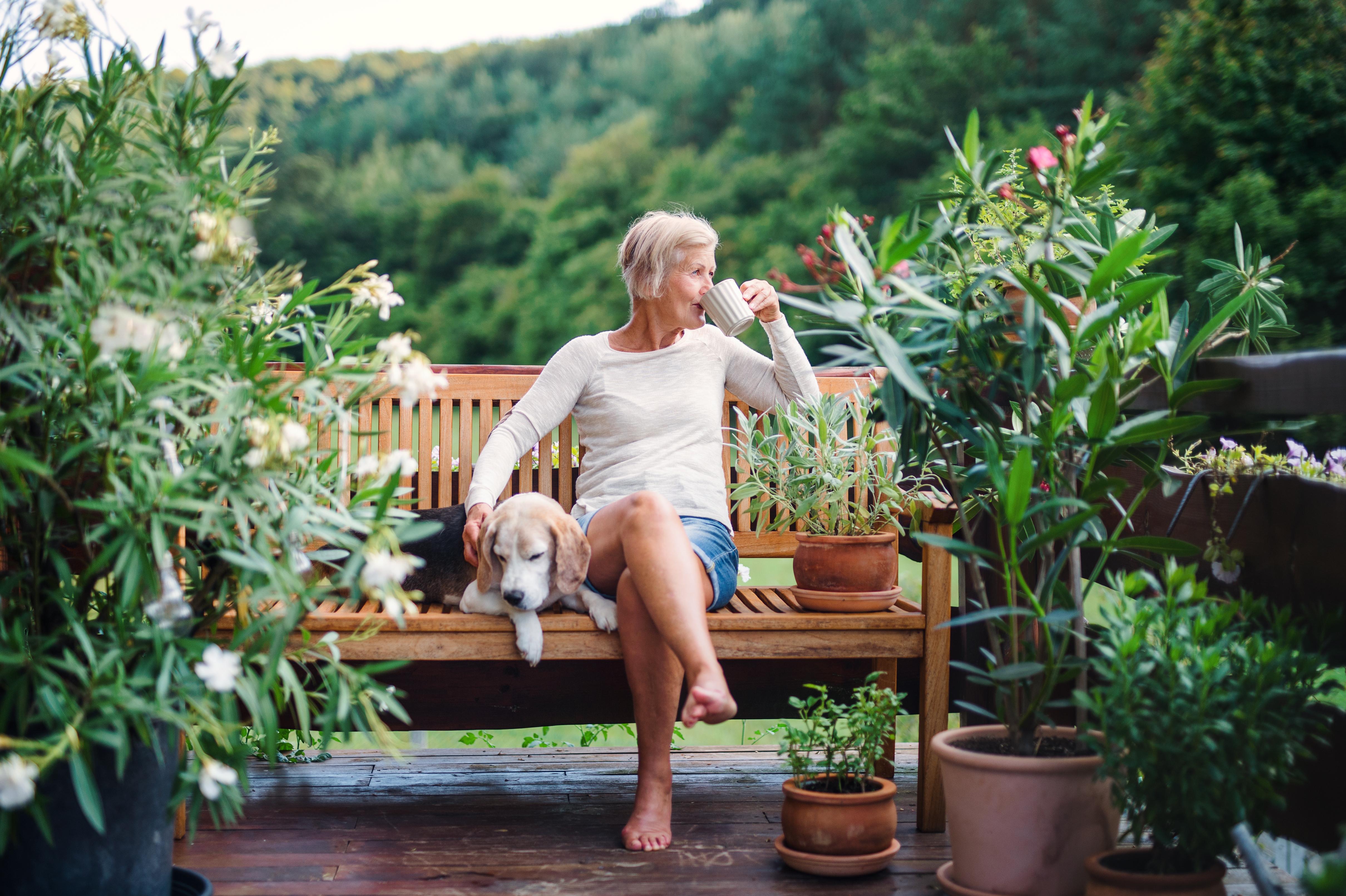 When the Parkinson's Foundation held its 2020 Care Partner Summit | Cumbre para Cuidadores, care partners from around the world asked our panelists about self-care.
Self-care can be described as "the practice of taking an active role in protecting one's own well-being." As individuals, we all need different things — it's important to retain a meaningful relationship with yourself and manage your well-being in order to effectively care for your loved one with Parkinson's disease (PD). Your needs are important, too!
There are several types of self-care that can enhance your ability to thrive and to be a better care partner. Different types of self-care include:
Physical self-care

Ensure you are sleeping and eating well, as well as getting enough exercise.
Implement stretching exercises into your daily routine.

Emotional self-care

Take some time to reflect on how you are feeling, even if you are experiencing difficult emotions.
Treat yourself like you would treat a friend going through a hard time.

Intellectual self-care

Stimulate your brain with things that are fun for you. This could include reading a book, writing your PD Story, listening to your favorite music or watching your favorite show.

Spiritual self-care

Doing things that feel spiritual to you, such as helping someone else, starting a gratitude journal or self-prayer.

Adventurous self-care

Try something outside of your normal routine. This can help you maintain an identify outside of being a care partner and enjoy other parts of your life.

Sensory self-care

Indulge your five senses. Light your favorite candle, listen to some music or simply sit and enjoy the silence.
Take some time to brainstorm how you can best care for yourself. What needs are currently not being met. How can you meet them? You may find yourself asking some of the following questions:
How can I make time for myself when I do not have any help?
This answer will differ for each care partner because everyone's journey with PD is so different, but it is possible to make time for yourself while you are a full-time care partner. If you are struggling to get outside help, try to shift the time you have with your loved one into activities that will provide you some level of self-care. Some examples of this are: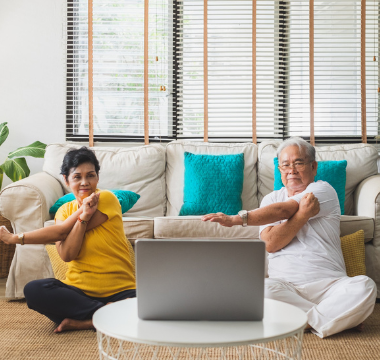 Exercise with your loved one. Join an exercise class that can benefit you both or schedule your exercise class for the same time as theirs. Check out Fitness Friday videos.
Plan your favorite activities for you and your loved one to do together. This, of course, depends on how independent your loved one with PD is, but can be individualized as needed.
Strategically plan your schedule around theirs. Waking up an hour before your loved one can give you time to do something on your own ― even if it's just enjoying a cup of coffee.
Recruit family members and friends to do fun online activities with your loved one while you get some alone time.
Finding time to take care of yourself will require some creativity but will be worth it in the end.
How can I live my own life, fully, without feeling guilty that I'm leaving my loved one behind while I'm enjoying myself?
Many care partners experience care partner stress and guilt, but it can help to remember that guilt is rarely a productive emotion to feel. What is productive is realizing that you cannot be the best care partner if you do not take care of yourself first.
When we are actively taking care of ourselves, we are actively taking care of the person with PD, similar to putting your mask on first in the event of an airplane emergency. Plan something that your loved one enjoys whenever you are out enjoying yourself ― this way, you can rest assured that you are both enjoying yourselves.
How do my partner and I maintain our identity apart from Parkinson's?
You must be intentional! Unfortunately, you can't wait for the time that will make you feel like your old selves again. Plan activities that you both used to enjoy, even if they need to be adjusted. Try these tips: 
Set one day a week where neither of you say the word "Parkinson's." Go through your routines but try to not say the "P" word — this might help you both remember that your world does not revolve around Parkinson's.
Remember that your care partner identity overlaps with your other roles (spouse, friend, partner, child, etc.).
Talk about identity with your loved one. It is important they know you need to step out of your care partner role a little bit, and more into your other roles. You might be surprised how much they want that for you, too!
Think of small ways your loved one can help you throughout the day — maybe they can get the mail or can give you 30 minutes of uninterrupted time each day.
Being a care partner is hard work, but it is not all that you are or all that you do. Remember to utilize our care partner resources:
If you have questions about Parkinson's or caregiving, contact our toll-free Helpline at 1-800-4PD-INFO (473-4636) or Helpline@Parkinson.org.
This article is based off the Parkinson's Foundation Care Partner Summit presentation, "Your Questions: Self Care" panel, which included PD experts Elaine Book, MSW, RSW, Center Coordinator and Clinic Social Worker at Pacific Parkinson's Research Center; Joan Hlas, MSW, LISW, CREATE Program Supervisor and Clinic Social Worker at Struthers Parkinson's Center; and Jessica Shurer, MSW, LCSW, Center Coordinator and Clinic Social Worker at University of North Carolina at Chapel Hill.