Raise Awareness
Center of Excellence Series: University of North Carolina at Chapel Hill School of Medicine's Delivers Statewide Parkinson's Training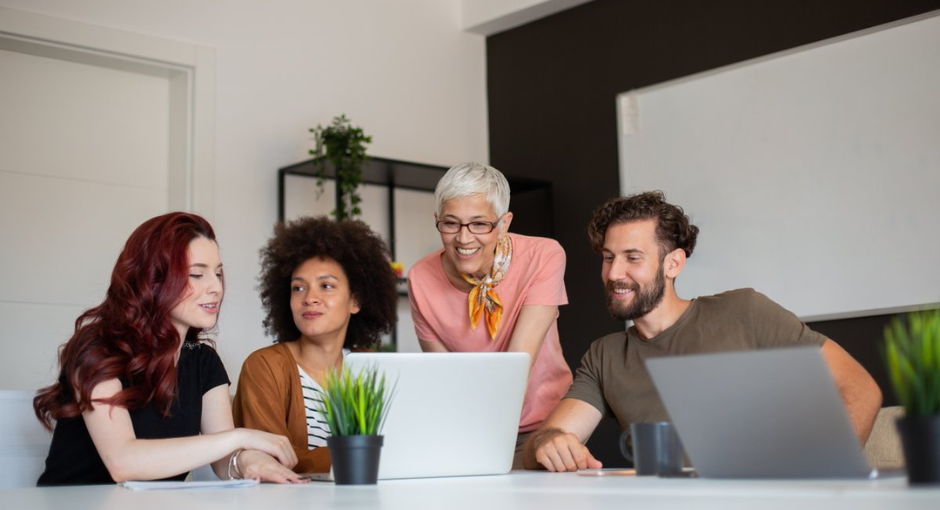 North Carolina is home to the University of North Carolina (UNC) at Chapel Hill School of Medicine – one of 45 Parkinson's Foundation Centers of Excellence. While their world-class Parkinson's disease (PD) care is centrally located, UNC is still three to four hours away from most rural towns in the state.
Around the time that Nina Browner, MD, UNC associate professor of neurology, noticed how many people were trekking hundreds of miles from the mountains and the coast for their Center of Excellence appointments, she also realized that she couldn't refer patients to local specialists because so few were trained in PD care. She felt compelled to do something about both.
"We're in this big, rural state and people with Parkinson's don't know where they can turn in their own hometowns," said Jessica Shurer, MSW, LCSW, UNC center coordinator. "UNC began to figure out a way to help them feel supported across the state in their own community and have access to high-quality care to support their well-being while on their Parkinson's journey."
When the Parkinson's Foundation hosted its healthcare professionals training program called Allied Team Training for Parkinson's (ATTP) in North Carolina in 2011, the concept of expanding PD-specific knowledge about therapies and stressing collaboration within the health care team formed into more of a reality for Dr. Browner and her team.
"ATTP can't come to North Carolina every year, so we created our own mini version of the training program called the Colloquium on Interdisciplinary Care for Parkinson's: Building Your Team, Enhancing Your Care," Jessica said. 
About once a year, with the help of Parkinson's Foundation community grants, the center invites physical, occupational and speech therapists to different cities across the state for a full day of training. Dr. Browner, Jessica and two therapists from each discipline host the training.
The day begins with an overview of Parkinson's disease and the importance of interdisciplinary care when it comes to treatment. Participants then hear from people living with PD, who share their experiences and tips around care with the allied health clinicians. Then, they breakout according to their disciplines to: review assessments and testing, PD symptoms, tailoring a treatment plan, when to refer to other specialists and additional training opportunities for their area of practice. At the end of the day, the group comes back together and discusses how to treat a specific Parkinson's case as a team.
"We stress that because Parkinson's is a complex, chronic and progressive disease, it takes a health care team that understands Parkinson's well in order to support the individualized needs of people with Parkinson's over time," Jessica said.
From Training to Referral Network
After completing the center's course, participants can provide a higher standard of PD care and become a resource within their PD community. They are, in return, more aware of the unique needs of people with PD, treatment options and how to build an interdisciplinary team. They also become more involved in their local PD communities ― some have even started their own PD exercise programs while many get involved with the PD support groups.
UNC wanted to create Parkinson's "hubs" all over the state that help clinicians and people with PD find PD-specialized care in their area. Thus, they launched ParkNC.org. The center-created website lists PD-trained doctors, rehabilitation and PD-certified specialists and therapists throughout the state along with clinicians who attended the UNC Colloquiums.
"I now have a network of providers in and around my community for patient needs outside of my scope of practice," said a physical therapist and colloquium participant.
Where They've Been and Where They're Going
UNC has hosted its colloquium three times. Asheville, Raleigh and Fayetteville were all strategically chosen for their high demand for more PD specialists, aging populations or geographic convenience. Next, the center plans to take the program to the coast in Greenville with the hopes of reaching clinicians throughout the eastern portion of the state. 
"I love seeing how excited the therapists are after the program and to see what they do next after returning to their cities. I've seen a tremendous amount of commitment to localizing Parkinson's care, growing our PD network and working more closely with the Parkinson's population."

-  Jessica
After attending the colloquium, attendees are inspired to apply what they learn and get more connected to their PD community. Many participants go on to: 
Seek additional PD training through the Parkinson's Foundation's ATTP program, LSVT and PWR
Attend Moving Day NC Triangle or Moving Day Winston-Salem.
Partner with nearby neurologists or allied health clinicians from other disciplines.
Create new or build upon local PD support groups and/or exercise programs.
Order Parkinson's Foundation educational books and introduce them to patients.
Stay in touch with the center for more training opportunities or to collaborate on treating a patient.
"A number of participants who completed the colloquiums have gone on to apply for and receive their own Parkinson's Foundation community grants to send their team to ATTP or to start local wellness programs," Jessica said.
The Future of UNC Care
While UNC will continue to host its Colloquium on Interdisciplinary Care for Parkinson's, the center also aims to one day host a similar training on atypical Parkinsonism disorders for PD-trained clinicians. The center has seen an increasing number of people with other neurodegenerative disorders and wants to create a care system to better support their unique needs. UNC also hopes to further engage neurologists in interdisciplinary rehabilitation care in their communities.
The University of North Carolina (UNC) at Chapel Hill School of Medicine is located in Chapel Hill, NC. Learn more about the nearest Parkinson's Foundation Center of Excellence at Parkinson.org/search.