Raise Awareness
10 Ways We Helped Our Parkinson's Community This Year
Together, we made life better for people in our Parkinson's community in 2019. Your support allowed us to launch new, exciting initiatives that are changing lives, while funding critical research and local classes tailored to people with Parkinson's disease (PD). With your support, we are reaching more people living with this disease in the U.S. and are closing the gap to help the 60,000 Americans diagnosed every year.
Thanks to YOU, we were able to accomplish the following in 2019: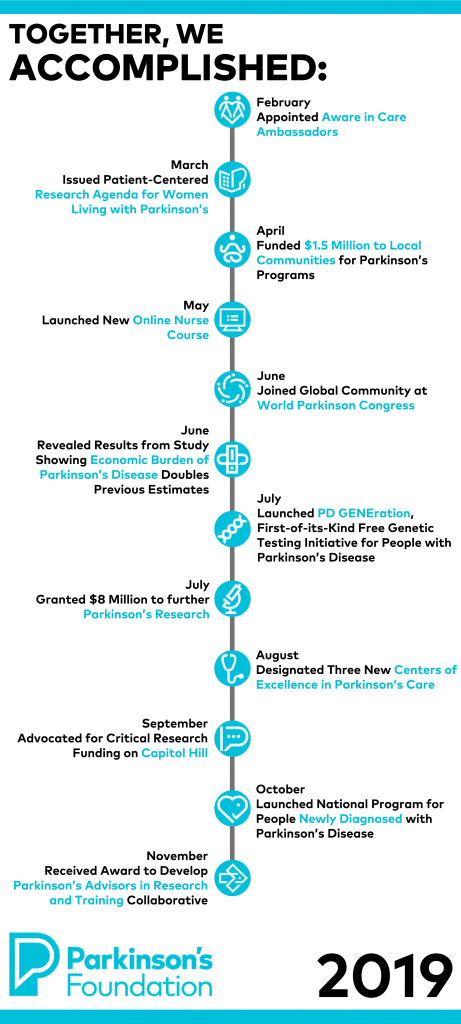 As much as we accomplished in 2019, we are committed to furthering our reach and impact in 2020 to help even more people live better with Parkinson's. Your continued support is the only way we can make that happen. Thank you.