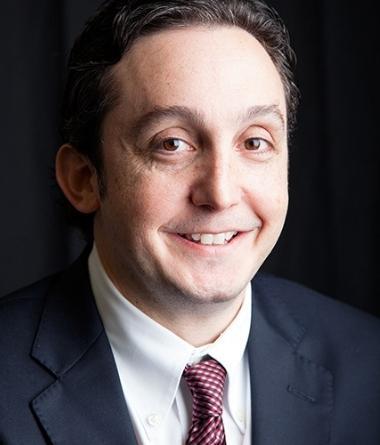 Michael S. Okun, MD, (@MichaelOkun) is dedicated to the concept of interdisciplinary care, and since his appointment as the National Medical Advisor for the Parkinson's Foundation in 2006, he has worked with the Centers of Excellence to help foster the best possible environments for care, research and outreach in Parkinson's disease. He is a leading national spokesperson for Parkinson's disease, and has been extensively quoted in The New York Times, Wall St. Journal, USA Today, CNN and other media.
Dr. Okun has dedicated much of his career to helping in the development of care and research centers for people living with movement disorders, but has also has enjoyed a prolific research career exploring non-motor basal ganglia brain features and he has participated in some of the pioneering studies exploring the cognitive, behavioral and mood effects of brain stimulation.
He is Chair of Neurology and Executive Director at the Norman Fixel Institute for Neurological Diseases at the University of Florida Health. The Institute is unique in that it is comprised of more than 130 interdisciplinary faculty members from diverse areas of campus, all of whom are dedicated to care, outreach, education and research.
Dr. Okun received his BA in History from Florida State University and his MD from the University of Florida where he graduated with Honors. Dr. Okun completed an internship and Neurology residency at the University of Florida. Following residency, he was trained at Emory University, one of the world's leading centers for movement disorders research, in both general movement disorders and in surgical treatments for Parkinson's and other neuropsychiatric diseases.
Dr. Okun holds the Adelaide Lackner Professorship in Neurology and has published more than 500 peer-reviewed articles. His research is funded by the National Institutes of Health, he is a published poet (Lessons From the Bedside, 1995) and author of 14 books including most recently Living with Parkinson's (2020) and Ending Parkinson's (2020). His research has appeared in the New England Journal of Medicine, JAMA, Lancet and other peer-reviewed venues. He has been invited to speak about Parkinson's disease and movement disorders all over the world and was honored at the White House in 2015 as a champion for change. His book Parkinson's Treatment: 10 Secrets to a Happier Life has been translated into more than 20 languages.
10 Secrets to a Happier Life (2013)
This book focuses on the secrets that help people with Parkinson's live with happiness. Order your copy today for a dose of inspiration, faith and hope.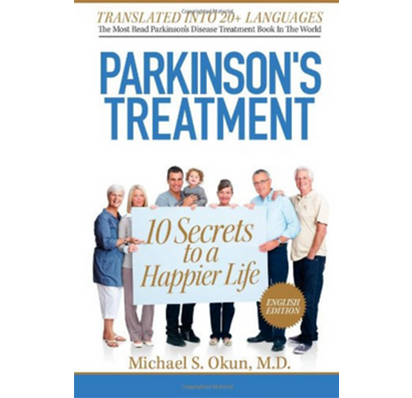 10 Breakthrough Therapies for Parkinson's Disease (2015)
This book provides people with PD and families with the latest information on the potential breakthrough therapies for Parkinson's disease. Order your copy today and stay in the know about cutting-edge Parkinson's treatments.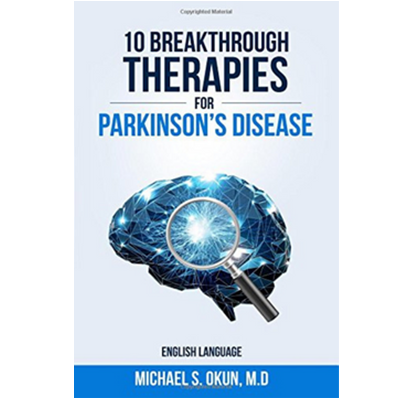 Living with Parkinson's Disease: A Complete Guide for Patients and Caregivers (2020)
This book addresses PD-related issues and symptoms along with emerging therapies. Order your copy today and learn tips for managing the disease.