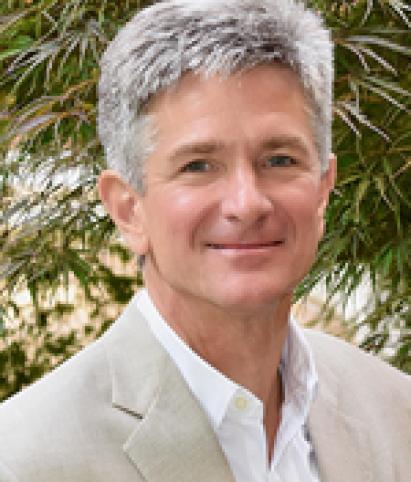 J. Gordon Beckham, Jr.
Chair, Board of Directors
Board Member Since 2010

Gordon Beckham is President and CEO of The McCamish Group, LLC, a family office based in Atlanta, GA, and President of The McCamish Foundation. Prior to leading the family office, he was President and CEO of Infosys McCamish Systems, LLC, a financial services outsourcing company. Mr. Beckham also serves on the Board of the Georgia Public Policy Foundation, a non-partisan research institute focused on public policy in the state of Georgia.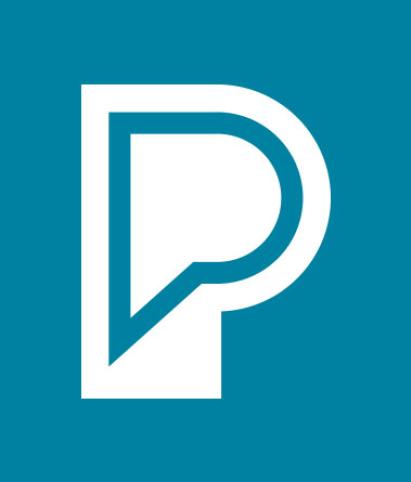 Andrew B. Albert
Vice Chair, Board of Directors
Board Member Since 2010

Andrew Albert is Managing Director and Operating Partner of Svoboda Capital Partners, LLC, in Chicago, IL. Mr. Albert serves on the boards of Lawson Products, Inc, Transco, Incand Reliable Parts, Holdings, LLC. He also serves on the Advisory Board of the Weinert Center for Entrepreneurship at the University of Wisconsin School of Business.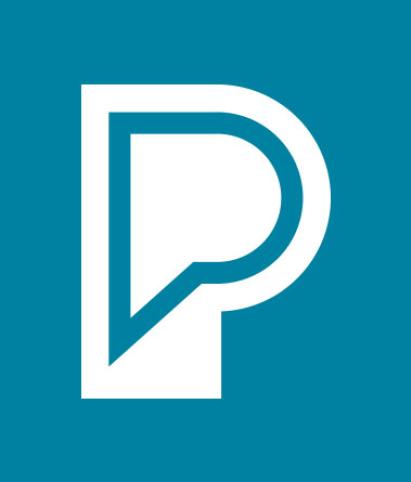 Constance W. Atwell, PhD
Board Member Since 2003

Dr. Constance Atwell is the former Director of the Division of Extramural Research at the National Institutes of Health/National Institute of Neurological Disorders and Stroke (NIH/NINDS), where she was responsible for disbursing more than $1 billion annually for grants supporting brain research.. During her career, she received many honors for her meritorious work, including the NIH Director's Award and the NINDS Leadership Award.
Marcia Mondavi Borger
Board Member Since 2017

Marcia Mondavi Borger, the daughter of wine legend Robert Mondavi, grew up in Napa County and has been involved in the wine industry all her life. Crowning the Mondavi family's four generations in wine, she co-founded Continuum Estate with her father and brother, Tim, in 2005. She is a graduate of the University of Santa Clara and a member of numerous wine societies. She splits her time between Napa and New York City.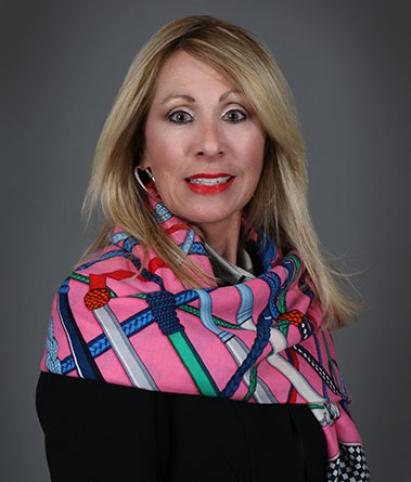 Sarah Brown
Board Member Since 2022

Based in Atlanta, Brown is a former executive of the Coca-Cola Company and held a variety of roles in global customer leadership, with a focus on capability building and strategic planning. She is a Trustee at Emory University and a Trustee, The John and Rosemary Brown Family Foundation. Prior to joining Coca-Cola, Brown was in medical equipment sales with Johnson & Johnson and Bayer Laboratories in Houston. She holds a Bachelor of Science from the Kelley School of Business at Indiana University and an MBA from Emory's Goizueta Business School. She is a 2022 Ellis Island Medals of Honor Recipient. Brown's father, John W. Brown, Chairman Emeritus of Stryker, was recently diagnosed with Parkinson's.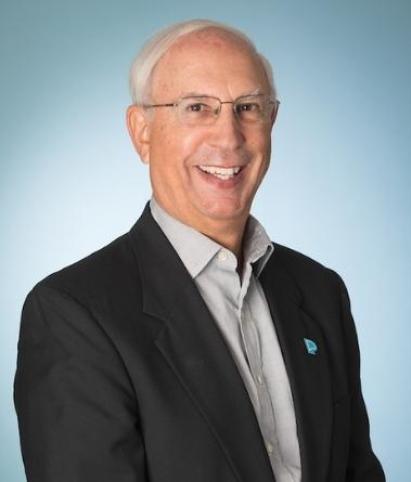 Marshall R. Burack, Esq
Board Member Since 2001

Marshall Burack is a partner in the law firm of Kopelowitz Ostrow in Boca Raton, FL. He specializes in health care law and represents physician groups, accountable care organizations, diagnostic imaging centers, ambulatory surgery centers and other participants in the health care industry. He has been listed on a regular basis in The Best Lawyers in America for health care law.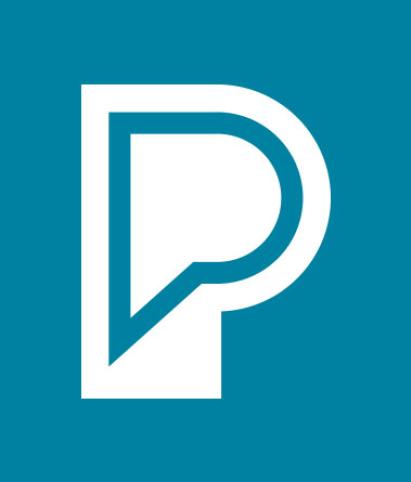 Alessandro Di Rocco, MD
Board Member Since 2014

An expert in Parkinson's disease and other movement disorders, Dr. Alessandro Di Rocco joined Northwell Health as director of the movement disorders program. Dr. Di Rocco will also serve as a professor of neurology at the Donald and Barbara Zucker School of Medicine at Hofstra/Northwell. Dr. Di Rocco was previously with the NYU Langone Medical Center, where he secured a $25 million grant to found the Marlene and Paolo Fresco Institute for Parkinson's and Movement Disorders. He also held several academic roles at NYU School of Medicine.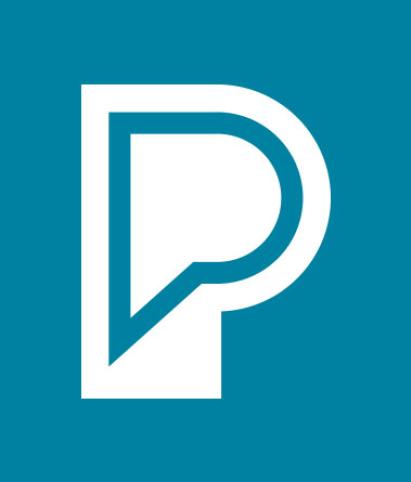 G. Pennington (Penn) Egbert III
Board Member Since 2009

Penn Egbert was most recently Managing Director and Co-Director of Americas Equity Research at Goldman Sachs in New York. Penn and his sister, Melissa Egbert Sheehan, were instrumental in forming the Foundation's Young New Yorkers For the Fight Against Parkinson's committee. Each year the committee hosts Celebrate Spring New York, which raises funds for PF research programs. Mr. Egbert previously served as a Managing Director and Head of Global Markets Research, Americas for Nomura Securities International in New York and Head of US Equity Product Management at Barclays and Lehman Brothers in New York. Penn began his career at Paine Webber and UBS in New York.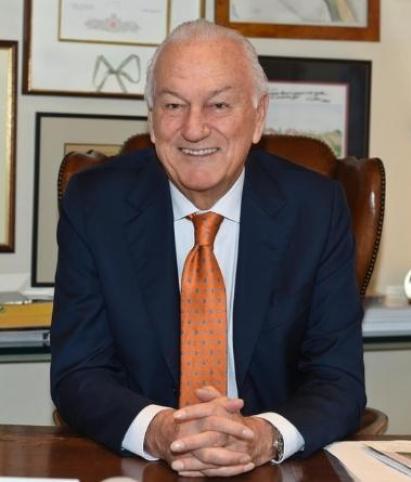 Paolo Fresco
Board Member Since 2020

Paolo Fresco previously served as the Chairman of Fiat from 1998 to 2003. He dedicated much of his esteemed career to General Electric (GE). In 1962, after practicing law in Rome, he began his GE career with an affiliate, working his way to GE Vice Chairman and Executive Officer. Prior to that, he worked at the GE Corporate Executive Office, managing all international activities. Mr. Fresco served as a member of the GE Board of Directors until his 2003 retirement. He is a Knight in the 'Cavalieri del Lavoro,' the Order of Merit for Labour, which is appointed by the President of the Italian Republic. Mr. Fresco has long been dedicated to philanthropic causes, holding numerous positions in Italy and the U.S. including: Chairman of The Paolo and Marlene Fresco Foundation, which manages grants, donations and scholarships to various universities; Chairman of the Fresco Parkinson Institute; Trustee of the NYU Langone Medical Center (NYULMC); Co-Chairman of the Marlene & Paolo Fresco NYU Institute for Parkinson's & Movement Disorders at NYULMC; Chairman of Centro Ask (Art, Science & Knowledge) and more. Mr. Fresco earned his law degree at Genoa University. He enjoys figurative art and chess, and resides in Fiesole, Florence, Italy.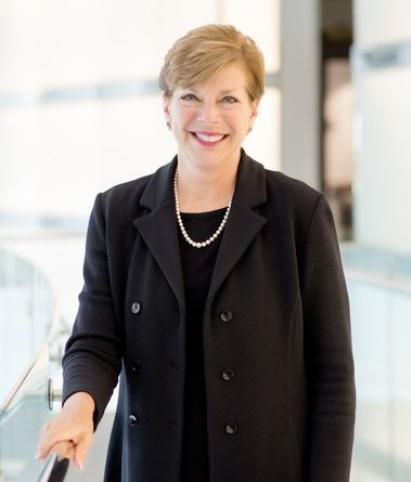 Mary Ellen Garrett
Board Member Since 2022

Mary Ellen is Senior Vice President and Wealth Management Advisor of The Garrett Group at Merrill Lynch (www.fa.ml.com/thegarrettgroup). In the Atlanta community, Mary Ellen serves as Trustee of Emory St. Joseph Hospital Board, Chair of the Atlanta Catholic Archdiocese – Finance and Advisory Council, and now Trustee of the Parkinson's Foundation. Mary Ellen and her husband Scott have been married for 40 years and have three children and three grandchildren.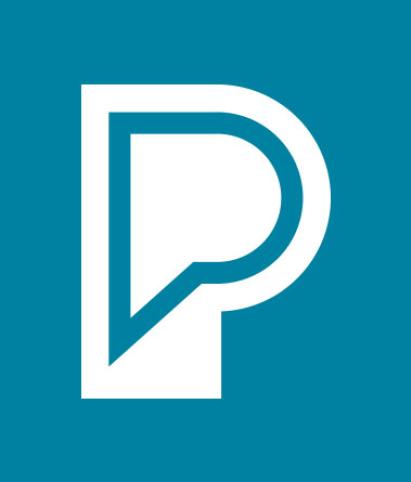 Peter Goldman
Board Member Since 2017

Goldman is managing partner of Lakeshore Sport & Fitness in Chicago, which owns and operates businesses in the Chicago area focused on hospitality, health and wellness. Before becoming an entrepreneur, Goldman worked for Sam Zell in real estate investing and McKinsey & Company as a management consultant. He has served on several non-profit boards including the Auxiliary Board of the Art Institute of Chicago, where he was a vice president and created a new annual signature fundraising event.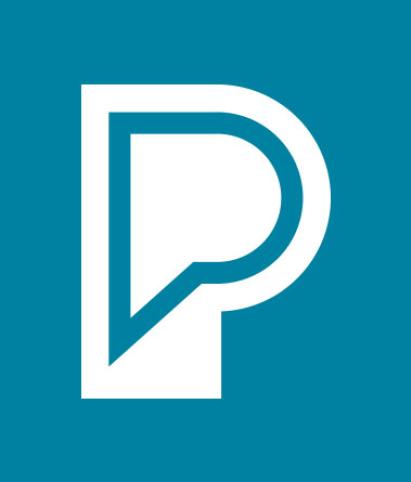 Stephanie Goldman Rosen
Board Member Since 2010

Stephanie has actively donated her time to the non- profit world while raising her three children. She has served on the Board of Directors at the Kaplen JCC on the Palisades (2000-2008) as well as serving as both Women's Philanthropy President (2009-2011) and President of the Board of Directors at the Jewish Federation of Northern New Jersey (2017-2019) Stephanie has also served on the board of Lighthouse International (2006-2015), as well as recently coming on to the Board of Directors for City Harvest. She is the recipient of the Rising Star award of the Women's Division of UJA (2005), the Russell Berrie Young Leadership Award (2006), honoree of The Woman's Rights Information Center (2011). She was honored at the Woman's Division Spring Luncheon for her role as President (2016). Stephanie is a two-time recipient of the Foundation's Paige and William Black Humanitarian Award, having received the award in 2007 with her family, for their commitment to Parkinson's research and in 2016 with her fellow co-chairs of the Foundation's Helping Hours.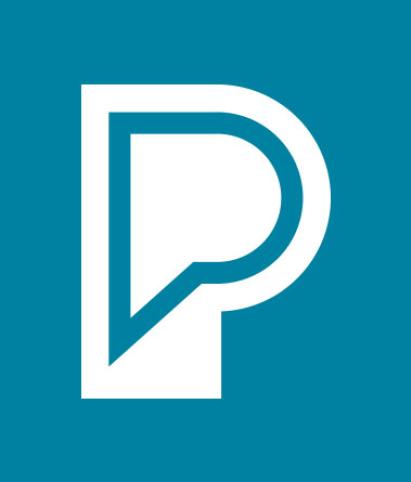 Ponder Harrison
Board Member Since 2019

Ponder Harrison is a private investor and serves as Senior Advisor to both Comvest Partners and Franklin Resources' Industrial Technology Fund. He enjoyed a 35-year career as a recognized Travel and Technology Industry entrepreneur having helped start several successful low-cost commercial airlines in the U.S. and Europe. Ponder co-founded Allegiant Travel Company in 2002, remaining active in the business through 2017. In 1999, Ponder co-founded Virtual Premise, Inc., a leading SaaS provider of commercial real estate information management solutions, where he served as Chairman and CEO until its acquisition by CoStar Group, Inc.
Alison P. Herman, Esq
Board Member Since 2018

Alison Herman is Senior Counsel, Regulatory, Compliance and Government Affairs, a newly created department within Southern Glazer's Wine & Spirits. Alison has an interest in Parkinson's as her ex-husband is living with the disease. She joined Southern Wine & Spirits in 2008 as General Counsel. Alison previously served as attorney at Breier Seif Herman & Silverman, P.A., for 14 years, specializing in corporate acquisitions, retirement plans, distribution agreements, private foundations, tax/estate planning and represented the principals at Southern Wine & Spirits. Alison received her J.D. from the University of Miami School of Law.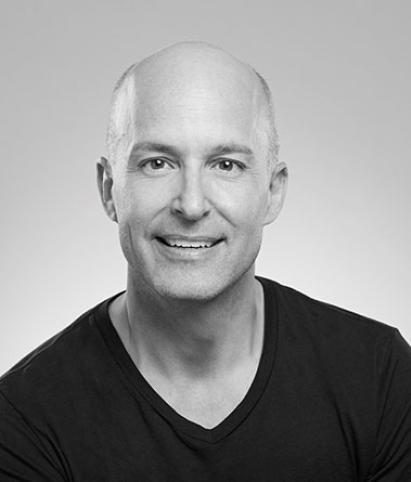 Travis Scott Howe
Board Member Since 2020

Travis Scott Howe is the Global Vice President of Business Product Marketing, Growth at Meta. Prior to that he worked as Senior Vice President, Head of Global Operations and Strategy at The Walt Disney Company and held senior leadership positions at Vista Equity Partners, Sony and Accenture. Travis's father was diagnosed with Parkinson's several years ago, driving Travis to make Parkinson's philanthropy a priority. Travis also serves as Chairman of the Board for the Filomen M. D'Agostino Greenberg Music School for the Blind in New York City. He attended the University of Colorado at Boulder where he received a BA in Finance and International Business in addition to the Business Leadership Program at Harvard University. He splits his time between New York City and Palm Beach.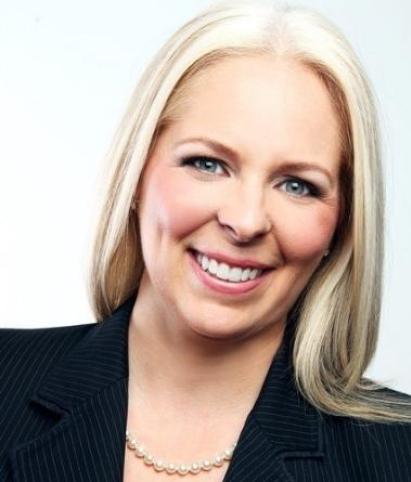 Mindy McIlroy
Board Member Since 2014

Mindy McIlroy has worked for the Terranova Corporation, a leading commercial real estate firm in South Florida, for more than 17 years. As President, Ms. McIlroy oversees the leasing, marketing and new business development efforts for the company's retail portfolio, valued at more than $1 billion. Her expertise includes the leasing of urban street retail, mixed-use projects and traditional suburban shopping centers. She is an active member of the International Council of Shopping Centers, an executive board member of the Coral Gables business improvement district and a founding member of the Lincoln Road Property Owners Association. Ms. McIlroy is an entrenched Miami resident and an integral part of Terranova's growth and success as one of South Florida's leading commercial real estate firms.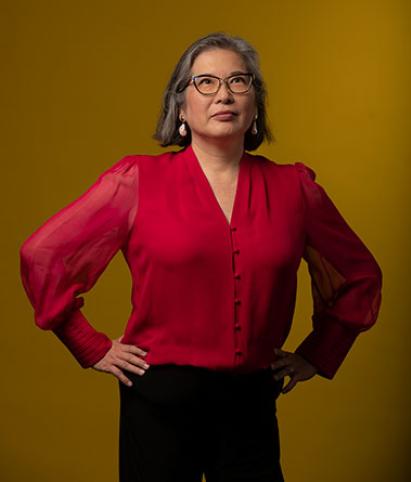 Janis Miyasaki, MD
Board Member Since 2021

Dr. Janis Miyasaki is a Professor of Neurology and Medicine at the University of Alberta. She previously worked at the University of Toronto for 22 years, where she founded the world's first Palliative Care Program for Parkinson's Disease and Related Disorders. Dr. Miyasaki currently serves as Vice President of the Board of Directors of the American Academy of Neurology. She is the first director of Equity, Diversity, and Inclusion for the Department of Medicine at the University of Alberta and has held leadership positions at the International Parkinson Disease and Movement Disorder Society and the Parkinson Study Group.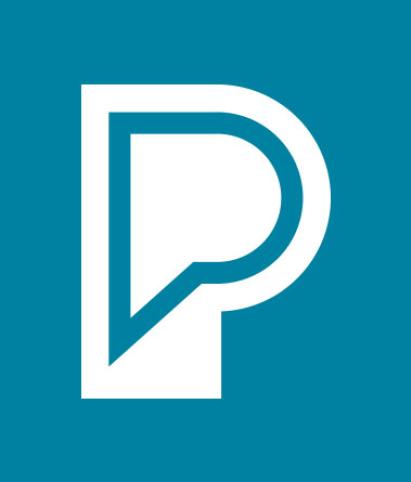 William R. (Bill) Moler
Board Member Since 2022

Since 2019, William R. (Bill) Moler has served as the CEO of Tallgrass Energy, a publicly traded natural gas pipeline company. On July 1, he will transition to Non-Executive Chairman of the Board and senior advisor for Blackstone Infrastructure Partners. Bill is an active volunteer and donor in the Parkinson's Foundation Heartland Chapter, having served in various leadership positions over the years.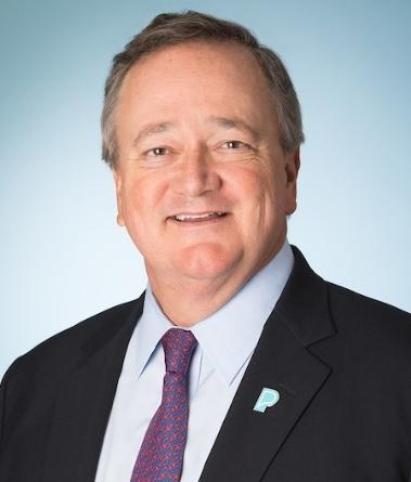 Howard D. Morgan
Immediate Past Chair, Board of Directors
Board Member Since 2004

Howard D. Morgan is Managing Partner & Co-Founder of Argand Partners in New York, NY. Mr. Morgan served as Chair from 2018-2022 and previously as Vice Chair of the Foundation's Board of Directors. He has been active in the private equity field for more than 30 years, previously serving as President of Castle Harlan for 20 years, as Executive Director of CHAMP Private Equity (now known as CPE Capital) in Sydney, Australia, and as Partner at The Ropart Group. Mr. Morgan is Chairman and a director of Concrete Pumping Holdings, listed on the NASDAQ, and a current board member of UK based Brintons and German based Oase Living Water. He is a past board member of over 20 businesses in the U.S., Europe and Australia. Currently, Mr. Morgan is also a Trustee of the Naval War College Foundation and serves on the boards of the Harvard Business School Club of New York, the Alexander Hamilton Institute, and the World Press Institute, and is a board member and Treasurer of the Friends of the Garvan Institute of Medical Research.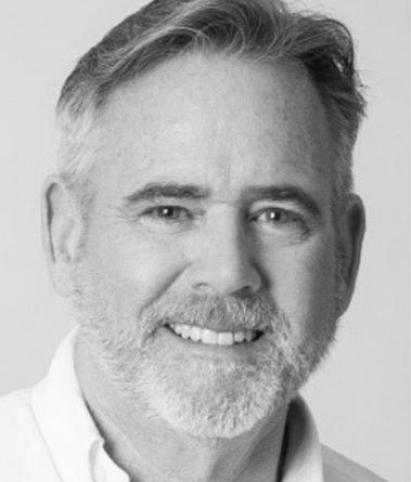 James (Jim) E. Morgan, III
Board Member Since 2020

Jim Morgan is a partner with Squire Patton Boggs, where his focus is project financing in renewable energy. Jim was diagnosed with early onset Parkinson's disease in 2008. Soon after, he began serving in Parkinson's Foundation roles, from Moving Day Miami Chairman to co-chair of the Volunteer Leadership Summit and Development Committee member. Jim works with numerous charitable organizations ― he is the Vice Chairman of the Board of Directors of Branches, Inc, Board of Trustees Chairman on The Breakfast Club and co-chair on Missions. He has also volunteered with the Miami Lighthouse for the Blind, the St. Thomas Episcopal Parish School Board and United Way of Miami-Dade County. For more than 30 years, he has been an active member of the First United Methodist Church of Coral Gables. He was awarded the South Florida Business Journal's Up & Comers Award, The Best Lawyers in America since 2006 and Florida Super Lawyers. Jim was recognized as one of the Ronald McDonald House Charities' Twelve Good Men of 2019 and received the 2019 United Way of Miami-Dade County's Dorothy Shula Award for Outstanding Volunteerism. Jim received his J.D. from Nova Southeastern University.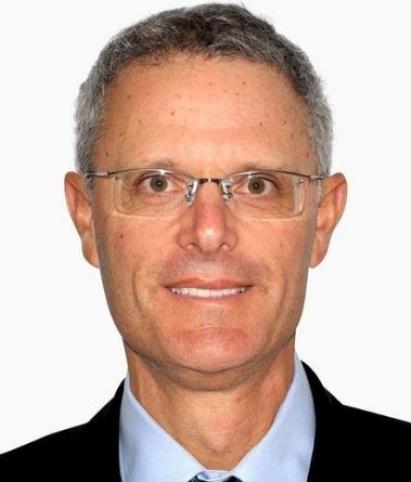 Paul H. Nathan
Board Member Since 2017

Paul H. Nathan is the Director of JTC (Cayman) Ltd., formerly the Julius Baer Bank and Trust (Cayman) Ltd. He is also the President and owner of Ledex Consulting Corporation. Born and raised in Argentina, Mr. Nathan now lives in California, where he is President and CFO of his family foundation, The Atmos Foundation. Mr. Nathan is also a trustee at Claremont McKenna College and a board member of the Keck Center for International and Strategic Studies.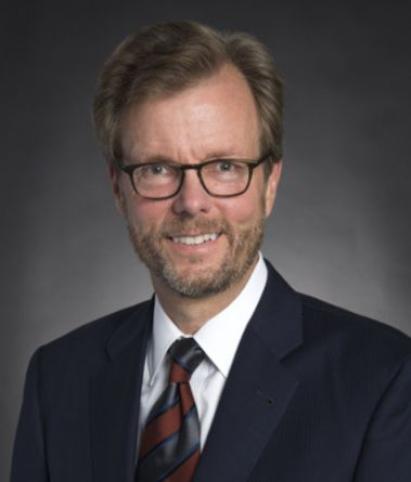 Steve Newton
Board Member Since 2023

Steve Newton is the Executive Vice President and Chief Growth Officer of Baylor Scott & White. He has worked in healthcare for more than 40 years, starting as an EMT Operations Supervisor and eventually serving as a hospital president for nearly 30 years. Since his Parkinson's diagnosis in 2017, Steve has become a Parkinson's advocate, an active participant in Punching Out Parkinson's and served on the People with Parkinson's Advisory Council. Steve lives in Fort Worth, TX, where he is a board member of the Parkinson's Foundation South Central Chapter.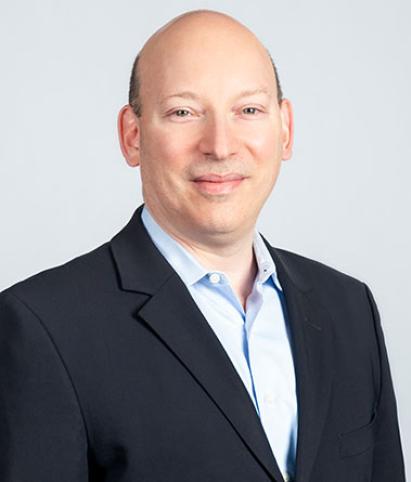 Joshua Raskin
Board Member Since 2017

Joshua is a co-founder of Nephron Research, the leading independent healthcare investment research boutique. Prior to that, Joshua spent 18 years at Barclays Capital and predecessor Lehman Brothers as a Managing Director in the Equity Research division focused on the healthcare services sector. He has a personal connection to Parkinson's in his immediate family.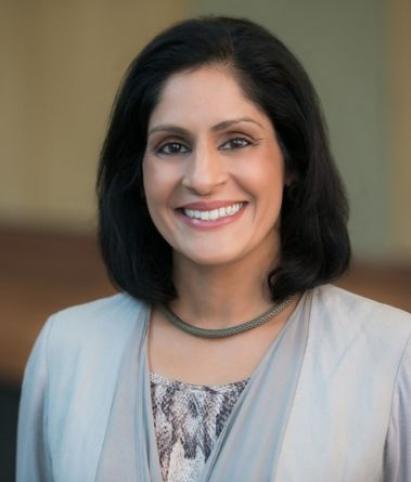 Veera Rastogi
Board Member Since 2023

Veera Rastogi is a senior executive and lawyer at Johnson & Johnson, where she is Vice President of Law, Supply Chain, Real Estate, Procurement and Technology. Previously, Veera worked as a legal adviser to pharmaceutical and medical companies and as a policy analyst for the Canadian government's Therapeutic Products Directorate. Veera was a care partner to her mother and father, who both lived with Parkinson's until their passing. Originally born in Canada, Veera now lives in Skillman, NJ with her husband and children, and served on the People with Parkinson's Advisory Council.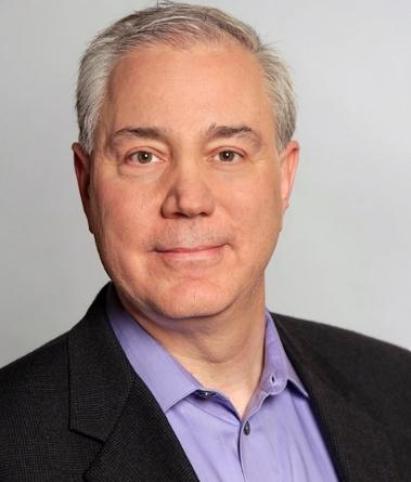 John D. Thomopoulos
Board Member Since 2018

John Thomopoulos is a partner in financial services to Ernst & Young's (EY) billionaire international clients with U.S. tax exposure. Since 1991, John has served as an Adjunct Clinical Professor at the NYU Leonard N. Stern School of Business. John also serves as Assistant Treasurer on the Executive Committee of the Boy Scouts of America (Greater New York Councils) and as Chairman of Theatre Forward, a non-profit organization in New York City that advances American theatre and its communities. John earned his MBA in Taxation and a BA in Accounting and International Business from the NYU Leonard N. Stern School of Business. He also studied International Studies and Japanese Business Practices at Sanno University in Tokyo, Japan. John has a strong interest in Parkinson's disease as his father had Parkinson's.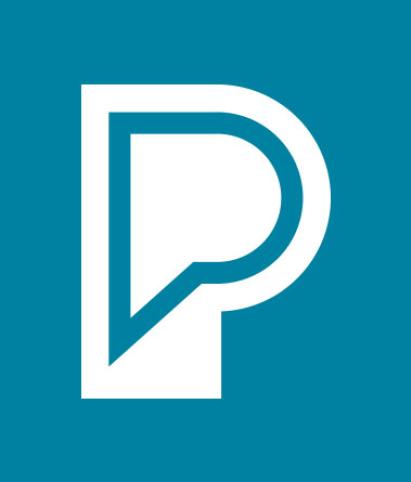 Christina Weaver Jackson
Board Member Since 2020

Christina Weaver Jackson is the AR/VR (augmented reality and virtual reality) Policy Manager at Facebook, where she oversees government relations related to augmented and virtual reality. Prior to that she worked as a Director of the Raben Group, a public policy group based in Washington, DC. She served as a Legislative Counsel for Congresswoman Shirley Jackson-Lee and as an attorney at the Department of the Treasury. Christina is the only child of a former Boeing executive who is living with Parkinson's. Christina attended Howard University where she received a BA in Business Administration and Boston College Law School where she received her J.D. Christina and her husband, former NFL linebacker D'Qwell Jackson, have a son named King and live in Washington, DC.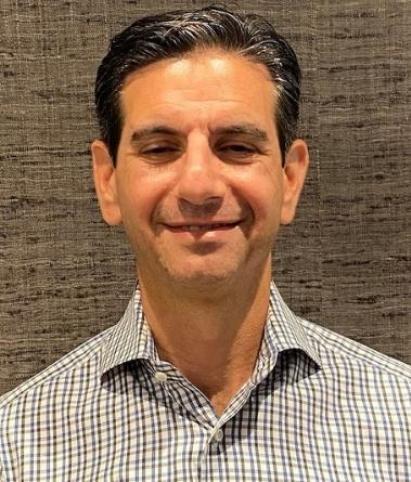 Adam J. Wolfberg
Board Member Since 2021

Adam Wolfberg is a Managing Member and Co-Founder of Longview Alpha Partners and part of the Hurricane Capital Advisors management team. Previously, Mr. Wolfberg founded Eastbay Asset Management, LLC in 2013 and acted as Managing Member for its affiliated entities. At Eastbay, he served as the Portfolio Manager for a TMTL-specific long/short portfolio that grew to more than $1 billion in assets under management. He also previously served as a Vice Chair for Celebrate Spring New York, an event hosted by the Young New Yorkers for the Fight Against Parkinson's and the Parkinson's Foundation.
Officers of the Corporation
John L. Lehr, President & Chief Executive Officer
Constance W. Atwell, PhD, Secretary
Leilani Pearl, Assistant Secretary
Paul Nathan, Treasurer
Mark Keavey, Assistant Treasurer