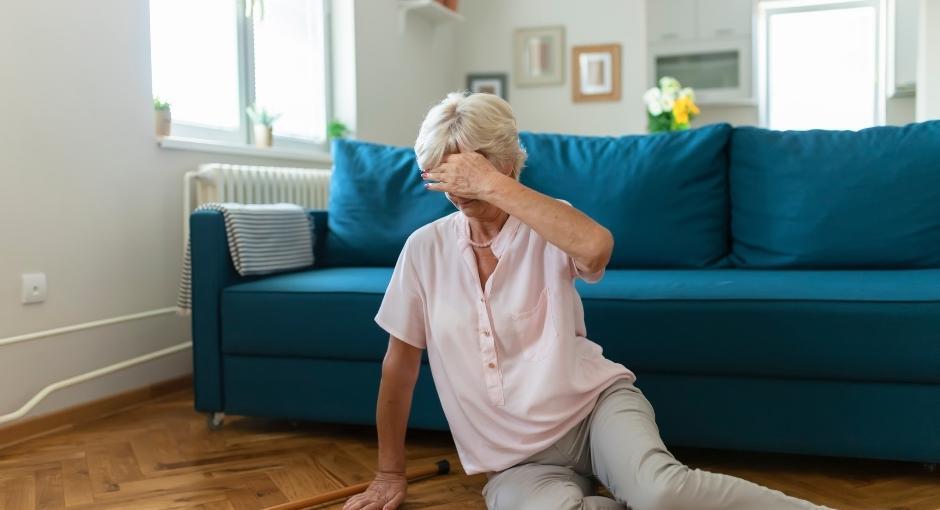 Orthostatic hypotension (OH) is a drop in blood pressure that happens when you go from a seated position or lying down to standing. Certain medications (including those for high blood pressure), dehydration and conditions such as heart disease increase this risk.
When orthostatic hypotension is related to a neurologic disorder like Parkinson's disease (PD), it's called neurogenic orthostatic hypotension, or nOH. Damage caused by nervous system disorders, including Parkinson's, can result in the nervous system not being able to make or release norepinephrine, a chemical that constricts blood vessels and raises blood pressure. This causes dizziness or lightheadedness.
Neurogenic orthostatic hypotension tends to be underdiagnosed. It is usually identified because people experience dizziness or lightheadedness when they stand up. Other nOH symptoms include:
Weakness
Difficulty thinking
Headache
Blurred or dimmed vision
In early Parkinson's, you might not notice the dizziness, but you may experience the foggy thinking or memory problems.
Managing nOH
If you become lightheaded upon standing, report it to your doctor. In general, asking your doctor to screen you for nOH once a year is a good idea. This is done by taking your blood pressure while lying down and then standing. A drop of 20 points in the top number (systolic) or 10 points in the bottom number (diastolic) indicates nOH.

If you receive a diagnosis of nOH, talk to your doctor about reducing or eliminating certain medications (such as antihypertensives, medications that bring down blood pressure, and some dopaminergic medications, those that boost parts of the brain influenced by dopamine).
If these strategies do not help, there are several medications available to treat nOH. To learn more, call our Helpline at 1-800-4PD-INFO (1-800-473-4636) or read our book Medications: A Treatment Guide to Parkinson's Disease. Then talk to your doctor about your options.
Parkinson's Foundation Helpline
Contact our Helpline at 1-800-4PD-INFO (1-800-473-4636) or Helpline@Parkinson.org for answers to your Parkinson's questions. Helpline specialists can assist you in English or Spanish, Monday through Friday, 9 a.m. to 7 p.m. ET.
Page reviewed by Dr. Jun Yu, Movement Disorders Fellow at the University of Florida, a Parkinson's Foundation Center of Excellence.