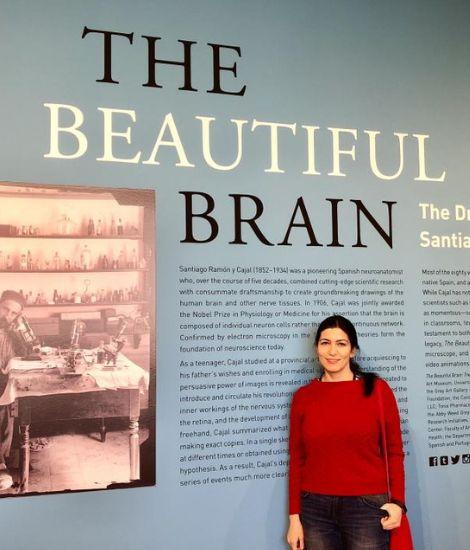 Health Professionals
Dr. Leila Montaser Kouhsari
Movement disorders specialist Leila Montaser Kouhsari, MD, wanted to become a neurologist at six, after losing someone she loved and admired. Her grandfather, Mohsen Ziaei, passed away after a devastating car accident left him in a coma, with no brain activity.
"I learned in a very difficult way that if your brain isn't functioning, you cannot survive," Dr. Montaser Kouhsari said, who today practices medicine at Stanford Neuroscience Health Center.
Not many can say their career path held true from childhood, but for Dr. Montaser Kouhsari, it did. Throughout medical school, graduate school and her fellowship, she pursued her passion of neurology. Taking it a step further, she kept gravitating towards Parkinson's disease (PD) — and movement disorders — as a specialty.
"During my training, I met a lot of people with different neurological diseases," she said. "I found that patients with Parkinson's were all really nice and always left me inspired by how much they wanted to do everything in their power to help manage their disease and help themselves. I was able to connect with them on that level."
During her fellowship, she researched the role dopamine plays in cognition (decision-making, motivation, learning and cognitive control) "I thought with my research, I could be useful to this particular group of patients. I ultimately chose Stanford because I could continue my research and help patients."
Dr. Montaser Kouhsari's ongoing research can change the future of how we treat cognition symptoms in Parkinson's. Today, she is working to identify a biomarker (an identifier that can be used for diagnosing Parkinson's and tracking disease progression) that would monitor cognition changes.
"With current neurological testing, we cannot identify which people with Parkinson's will develop cognitive impairment," Dr. Montaser Kouhsari said. "We don't have a biomarker to assess the progression of the disease or cognitive symptoms. With more advanced testing, we can bring neuroscience testing tools, such as those I developed during my PhD, to nail down cognitive symptoms much earlier on and offer treatment earlier in the disease. This is important because people with Parkinson's are more at risk of cognitive impairment and dementia."
In addition to her research, Dr. Montaser Kouhsari regularly treats patients with Parkinson's, a skill she likens more to an art.
"As neurologists, we need to have a very good rapport and be very observant. Every patent is different — we rely on the history they give us, so we can treat their symptoms and their needs. With this disease, we see our patients over many years and we build a relationship with them and their families, which is very beautiful. You become part of the family. It's a privilege to be able to join them on this journey," said Dr. Montaser Kouhsari.
When it comes to answering all her patient's questions, she often refers them to the Parkinson's Foundation. "I always use the Parkinson's Foundation. When people have questions and need resources and materials, or if they're looking for exercise or support groups, I always point them there. If they want to volunteer or donate, I also advise for them to contact the Foundation."
Dr. Montaser Kouhsari believes in the work of the Foundation, which why she serves on the Parkinson's Foundation California Chapter Board. "Throughout my training and career, I have always heard that the Parkinson's Foundation funds research and fellowships. I am excited to be on the board and look forward to joining the Parkinson's community at local events."
When it comes to being a female movement disorder specialist who is part of a neurology division that is majority female at Stanford and treating women with Parkinson's (who often are not adequately represented when it comes to Parkinson's), Dr. Montaser Kouhsari shares her keen observations.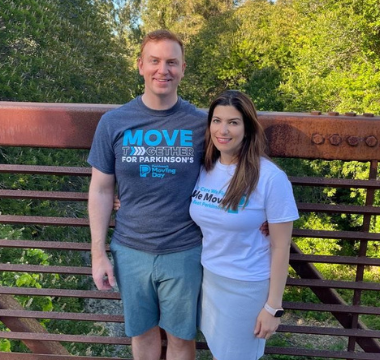 "I can relate to our female patients with Parkinson's," she said. "It can be really hard to be a mom and a wife, and having Parkinson's makes it difficult to fulfill so many responsibilities. I've had patients whose families are so supportive — and patients whose families didn't know how much their mother/wife would be affected by the disease. I think it's important to be more attentive to our female patients and offer more help."
When it comes to everyone living with Parkinson's, as a neurologist, Dr. Montaser Kouhsari's advice is to "really listen to your body. Your doctor can help provide information about your symptoms and how they relate to medications and your progression, but be observant of your symptoms. We really need as much information as possible to provide the best treatment."
More Stories
from the Parkinson's community