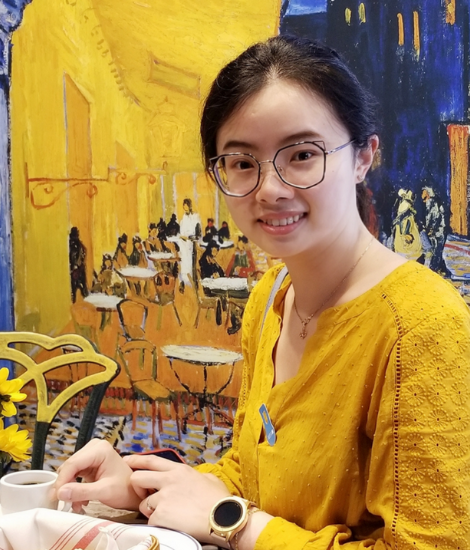 Protein Complex May Hold Key to Processes Leading to Brain Cell Degeneration
Postdoctoral Fellowship for Basic Scientists
Hui Ye, PhD, of Baylor College of Medicine (a Parkinson's Foundation Center of Excellence), received a Parkinson's Foundation Postdoctoral Fellowship to study the role of a protein system called the retromer complex in the development of Parkinson's disease (PD). Dr. Ye, along with a growing number of researchers, believes that a breakdown in this system provokes brain cell degeneration. Currently, the role of the retromer complex in brain nerve cells, and within the aging nervous system, is not well understood.
Retromer is responsible for recycling proteins. Mutations in one retromer protein called VPS35 contribute to late-onset Parkinson's disease. The retromer also closely interacts with other proteins implicated in the risk of developing Parkinson's.
"My career goal is to become an independent research scientist who combines basic sciences and technologies and collaborates with scientists and clinical physicians to translate biomedical research into beneficial treatments," said Dr. Ye. "I anticipate that completing the studies proposed will shed light on key questions and form the basis of my future neurodegenerative disease research."
Dr. Ye will use fly brains and human nerve cells to investigate the function of the retromer in communication between lysosomes (specialized cell vesicles that hold a variety of enzymes) and synapses (the point at which a nervous impulse passes from one neuron to another). She will determine whether this communication supports healthy brain aging.
Having a better understanding of the breakdown in this retromer-based communication system may lead to new targets for Parkinson's treatment.
"Having witnessed the upsetting progression of symptoms in people with PD, including my grandfather, I understand how heartbreaking it is to fight against a disease with no known cure," said Dr. Ye. "I have committed myself to scientific research for a better understanding of PD."
More Stories
from the Parkinson's community