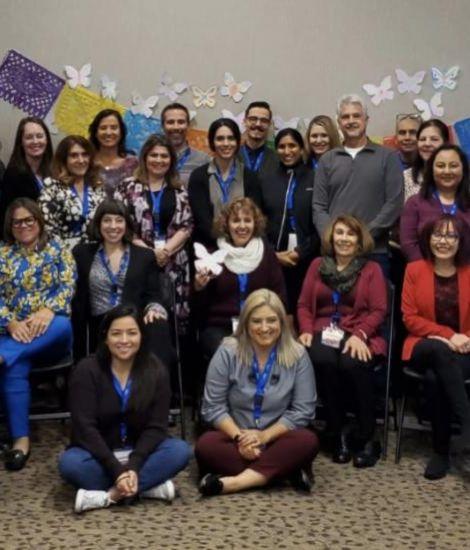 General PD Community
Hispanic Outreach Leadership Conference
Muhammad Ali Parkinson Center's Hispanic Outreach Leadership Conference in Phoenix, AZ
The Hispanic Outreach Leadership Conference is an initiative that the Muhammad Ali Parkinson Center (MAPC) at Barrow Neurological Institute developed thanks to the support of a Parkinson's Foundation Community Grant. This first-time initiative responds to the need for culturally appropriate programs for the underserved Hispanic Parkinson's community, and follows the successful model developed by the MAPC Hispanic outreach program.  
The conference focuses on an underserved PD population and will be delivered over a one-year period by identifying and training participants committed to conducing outreach efforts to the Hispanic PD community in their areas. A thorough application process allowed us to select a variety of participants from key regions in the country that have a large Hispanic population with either insufficient culturally appropriate services or non-existing services for the Hispanic PD community. Participants are from a variety of counties in California, Chicago, IL; New York, NY; Houston, TX and Miami, FL.    
A group of 21 participants was formed by individuals with PD, care partners, Promotores (Hispanic outreach program participants) and health care providers. The program will host two webinars on the topics of Hispanic outreach and networking ― each followed by a practical component that allowed each participant the opportunity to directly interact with their local communities. An in-person conference was also held in January 2020 in Phoenix, AZ, to provide participants with materials, cultural education and in-person interaction. 
Adriana Gonzalez, a participant from the Rush University-Parkinson's Disease and Movement Disorders Program in Chicago, a Parkinson's Foundation Center of Excellence, attended the webinars to learn more of ways to engage with the Hispanic PD community. Through the program, the Rush team learned how to deliver conferences and educational programs to the Hispanic PD community and help them better understand their community's diversity, the importance of networking and partnering with local key players, building an inclusive and participative atmosphere and marketing strategies.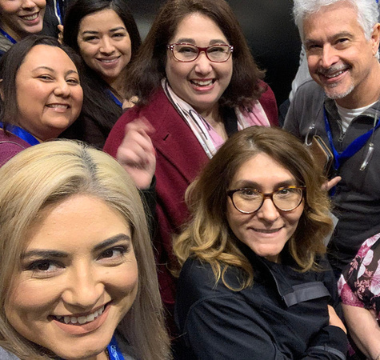 Due to the guidance and learning opportunity they received form the First Hispanic Outreach Leadership Conference, the Rush team went on to host their first Hispanic Parkinson's Symposium (all in Spanish) in the Chicago area, which resulted in a successful event with 87 attendees, including people with PD and care partners.
"Our dream became a beautiful reality because of the MAPC team," Adriana said. "We gained so much knowledge from everyone at the outreach conference and we are looking forward to collaborating with them in the future." 
"We all very much benefited from having a successful event for our Hispanic/Latinx patients," said Mitra Afshari, MD, from the Rush team. "We hope to continue this fabulous partnership and the empowerment you have instilled as we continue our efforts for this community on the other side of this outbreak." 
As we come to the end of the grant period, part of our success is knowing that we are reaching those PD communities outside the Westcoast region, the Hispanic Outreach Leadership Conference will be hosting a final post-conference webinar in June. This will be an opportunity for participants to share their achievements and the knowledge they obtained from the conference. Sharing successful stories from other programs will continue to strengthen a network of trained leaders who will continue to create programs and opportunities to serve the Hispanic PD community in their areas. As the leader of the group, MAPC will continue providing support and assistance to all participants, as well as opportunities to keep the group connected and motivated. 
More Stories
from the Parkinson's community