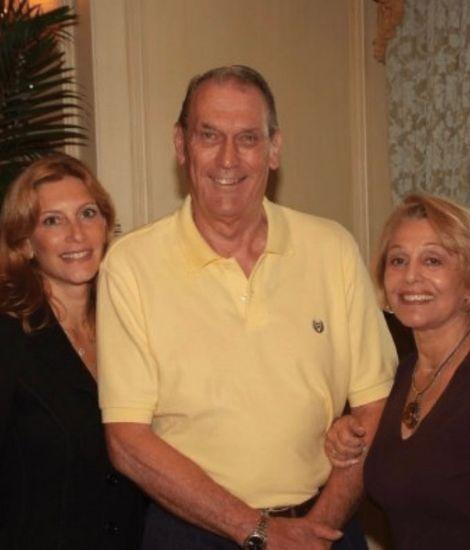 Family Members
Cindy Gordon
My dad had a movie star quality. I heard my mom call him a lot of names (especially when she was mad) but when she wanted to flatter, he was 'ole blue eyes and Superman. That was my dad. Edward Robert Nielsen stood solidly at 6"2', had broad shoulders, an athletic and lean physique and had served in the Air Force. I remember he was strong. As the youngest sibling, I often found myself perched atop his shoulders on long family walks when I whined to be picked up.
I don't think my dad ever suffered a cold or even a toothache. My mom said he had the stomach of an ox, and we gave him any food we thought was questionable! He was the picture of health. During my teen years we jogged together on weekends, and he swam and golfed whenever he could in retirement. He was just as active with his grandkids as he had been with us, tirelessly playing with them on land and sea! One of his favorite things to do was let the kids hang onto his neck as he swam a half mile out into the ocean. As I said, strong. He was mom's rock when she went through her hip surgery-induced stroke and was by her side to bring her back to health. He was invincible. Until he met Parkinson's disease (PD).
We didn't know he had Parkinson's until he turned 79. In retrospect, some of the signs of the disease had been there — but he never had tremors, and isn't everyone forgetful?
My dad was accompanying mom on one of her checkups when the doctor said, "You know, Ed, you have Parkinson's." He noted that my dad was shuffling and taking short steps, a clear sign of PD. It wasn't until after the diagnosis that my mom remembered dad telling her after one of his ocean swims he felt paralyzed and almost didn't make it back to shore. He was frightened. He went blind in one eye during cataract surgery, because again, nobody knew he was unwell.
The rest of the story went like this: he was diagnosed, he got medication, he and mom practiced walking in long strides, he went to physical therapy. None of us really understood the trajectory of this disease or what it meant, as he seemed "OK." The family wasn't brought together to discuss what to do, how to prepare or how to help him. Did we think maybe he would recover? I mean, this is someone who was supposed to live to 100, like his dad.
Personally, my instinct was to focus on creating meaningful moments. We flew mom and dad to Tahoe the following summer to spend a week with his brother and extended family. I assumed mom and dad had the medical part well in hand.
When dad turned 81, I flew from California to visit my parents as often as I could in Florida. There was talk of moving them to a smaller home, but that never happened and dad's health began to slowly (and then rapidly) decline.
The scene went from walking him around the house, taking him in his wheelchair for walks through the neighborhood to wave to friends, visiting the beach for sunsets and even getting him out on the driving range to hit golf balls — to suddenly him being stiff as a board and basically immobile. No longer having the resources at home to help him, we found ourselves in an emergency situation and had to move him to a skilled nursing home immediately.
They were lovely people, but of their own admission the facility had no experience in how to manage people with Parkinson's. They had given up on any movement therapy. Feeding him was a challenge, and he was unable to communicate. The memory of the time they tried to shower him and how he screamed in agony is difficult to think about. I'd like to forget it all, but I cannot.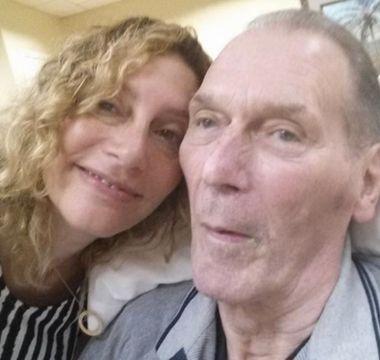 In the days before he died at age 82, I would sit and read to him. He would occasionally search my eyes and appeared to listen. I do believe he understood everything I was saying and wanted to tell me so many important things. I told him I understood and promised him that I would do what I could to help people with Parkinson's just like him, so they would not suffer. I don't think I imagined that he would actually blink in understanding.
My dad's experience with Parkinson's disease is why I donate to Parkinson's research. We need more research for treatment. We need better awareness and education for the PD community. We also need care facilities to be better equipped to support people with Parkinson's and their families.
You can help us find new treatments and improve care for everyone living with Parkinson's disease. Donate to advance Parkinson's research today.
More Stories
from the Parkinson's community