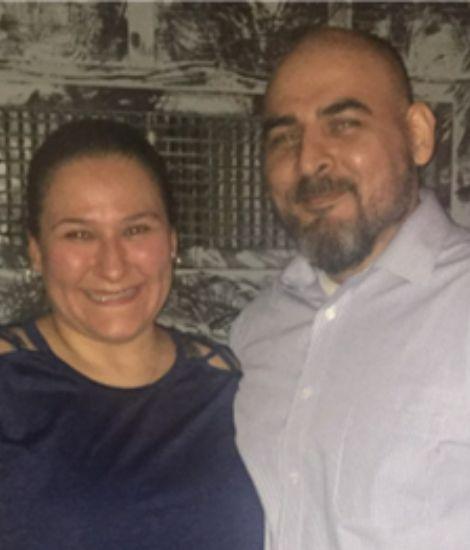 Family Members
Candice Rodriguez
My brother, Ivan, is a proud U.S. Navy veteran. He is a 6'2", tall, handsome and young-looking man at 49 years of age. Ivan has given 20 years of his life to our country, and he never hesitates to tell you that he would serve again if asked. After serving in the Navy for many years, Ivan was diagnosed with Parkinson's disease (PD) in 2019.
I have begun to realize how Parkinson's disease affects people since my brother received his PD diagnosis a few years ago. Through Ivan's experience, I have witnessed how Parkinson's is a serious and life-altering disease. I work with him and assist as much as I can while he researches ways to manage his PD symptoms. I would do anything to care for and help my siblings — those who know me know that this is no exaggeration. I would gladly give my life for my brother as he risked his life for our country and, more directly, for me. To honor my brother's service, I try to bring awareness to Parkinson's disease as much as possible.
I appreciate how the Parkinson's Foundation works to help all people with Parkinson's disease. One reason I support the Parkinson's Foundation is to advance Parkinson's research. Through research, the Foundation has discovered ways to reduce complications from Parkinson's and significantly increase quality of life for people living with PD. Thanks to medications and exercise, some people have been living with Parkinson's for decades and have successfully slowed the progression of their disease.
The Parkinson's Foundation uses research to help people apply strategies to improve their overall lifestyle. While the Foundation has already seen success in their research and care initiatives, continuing to invest in research will help find solutions to make all people with Parkinson's live better lives.
I want to do everything I can to help advance research toward a cure for Parkinson's disease. Many employers match charitable donations made by their employees. I work for AbbVie, a pharmaceutical company. When AbbVie announced a giving campaign over the summer, I decided to donate to the Parkinson's Foundation and the company matched my donation!
I donate to the Parkinson's Foundation in hopes that there will be easier times for my brother, Ivan, in the future. In the meantime, the Parkinson's Foundation website is a great place to find more information about Parkinson's disease.
Make a matching gift through your employer to advance Parkinson's disease research today.
More Stories
from the Parkinson's community