Educational Events
Resources for Veterans with Parkinson's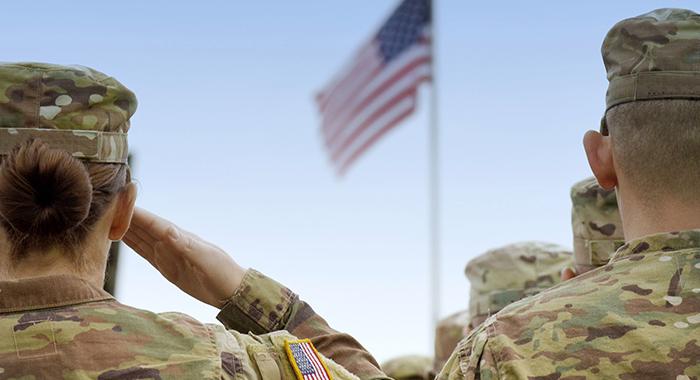 More than 110,000 veterans with Parkinson's disease (PD) receive care through the U.S. Department of Affairs (VA).  Many U.S. military veterans with Parkinson's have access to specialized medical care and financial assistance through the VA. We will explore the resources and support services that Veterans have access to through the VA and the Parkinson's Foundation.
Speakers
Gretchen Glenn, LCSW
Corporal Michael J. Crescenz VA Medical Center
Philadelphia Parkinson's Disease Research, Education and Clinical Center
Social Worker / Associate Director of Education
Christina Ketron, DNP, APRN, PMHNP-BC
Neurology Services, Nurse Practitioner
Ralph H Johnson VA Medical Center
Mr. Welma James Jackson Jr, MA
Capitol Area Regional Manager
Accreditations, OJT and Department Service Officer (VFW)
Louisiana Department of Veterans Affairs
Shawn Katalinas MSOT, OTR/L
Occupational Therapist
OT Clinical Care Coordinator for Education (CCCE)
Ralph H. Johnson VA Medical Center
There is no charge to attend, but registration is required.
SAVE THE DATE - Upcoming Veterans Webinars
Thursday, August 31, 2023: Veterans & Parkinson's: Managing Anxiety, Depression, and Apathy
Thursday, October 26, 2023: Veterans & Parkinson's: Planning for the Future
Thursday, December 14, 2023: Environmental Exposures in Veterans with Parkinson's
This is a virtual program, taking place live, using the online Zoom platform. Instructions on joining the webinar are provided after registering.
Educational Events
Learn tools and exercises to help you better understand and manage speech, swallowing, drooling, communication and other oral problems in PD.
Educational Events
Learn that there are benefits to movement at all stages of Parkinson's and that it is never too late to start.
Fundraising Events
Moving Day is your chance to speak up about Parkinson's disease and move others to take action.