Fundraising Events
Moving Day Committee Summit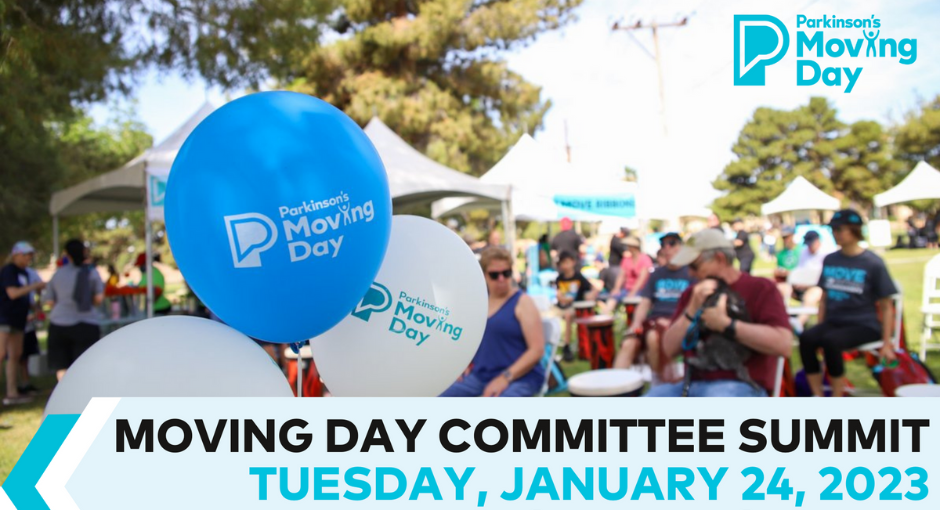 Please join us for the 1st Moving Day Committee Summit on Tuesday, January 24th, 2023 at 3 pm PT/5 pm CT/6 pm ET. The Moving Day Committee Summit will be both a training and networking opportunity for current and prospective Moving Day Committee Members. The program will be 90 min. and include breakout sessions with position specific training for Committee Chairs, Marketing Committee Members, Team Committee Members, Corporate Fundraising Committee Members, and Program and Logistics Committee Members. 
The goal of this program is to: 
•            Train volunteers and provide tools to be effective in their committee roles
•            Provide a better understanding of how the committee functions as a whole
•            Provide a support network of volunteers and staff across the country 
Registration will close on Friday, January 20.  Register by Friday, December 30 to receive a special Moving Day Committee Gift!
To learn more about Moving Day please visit MovingDayWalk.org.
Educational Events
Join us to discuss Parkinson's symptoms, treatments, and progression while we explore important factors in helping live your best life, including exercise, support systems, and hospital safety with Parkinson's.
Educational Events
Learn about the impact motor fluctuations can have on patients' quality of life, as well as new treatment options that can help better manage the unmet medical needs of PD patients.
Educational Events
This program provides information on how Parkinson's disease affects sleep quality and addresses ways you can get a better night's sleep while living with PD.