Tips for Daily Living
How to Prepare for a Telemedicine Appointment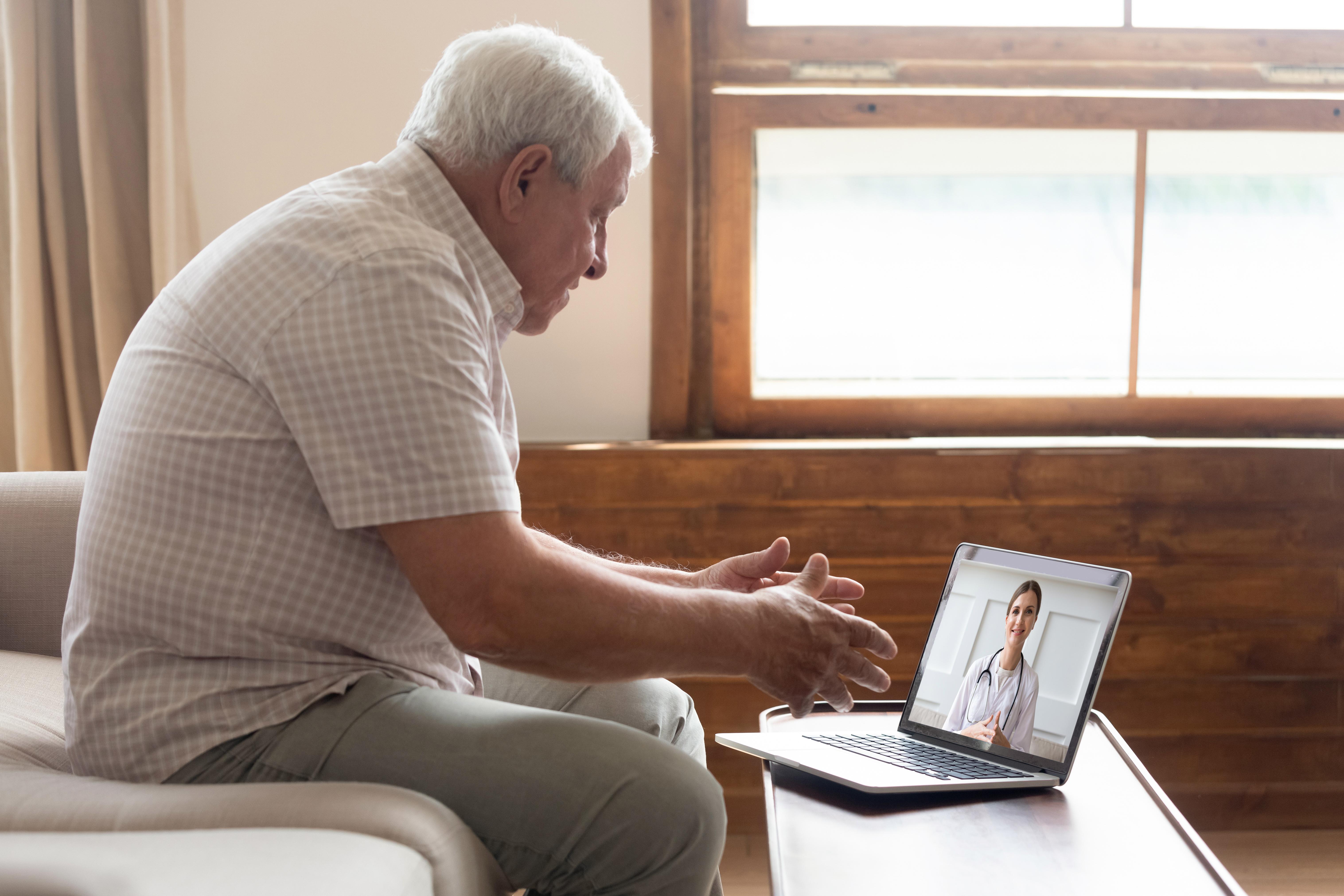 The coronavirus pandemic quickly changed our day to day lives and has given rise to an increase in healthcare appointments being administered through telemedicine (the distribution of health-related services and information using technology).
"There are advantages to telemedicine, and right now considering the COVID-19 pandemic, telemedicine is an excellent way to connect to your physician and avoid the spread of the virus social distancing."

- Roy N. Alcalay, MD, Columbia University Irving Medical Center, a Parkinson's Foundation Center of Excellence
Telemedicine appointments can be completed using a laptop, computer, tablet or phone with a camera, often through an app or program using an internet connection. Telemedicine appointment benefits include easy access to healthcare professionals, and no transportation hassle or waiting rooms. Below are nine tips to help you prepare for your next telemedicine appointment:  
Preparing for your telemedicine appointment:
Get ready. Prepare as you would for an in-person visit. Make sure you have your medication list handy and write your list of questions you would like to ask.
Medication check. Check to see if you have enough pills at home or if you need refills. Remember, try to have a 90-day supply on-hand during quarantine.
Communication program check. Download the technology/application your physician is using for the call ahead of time. You will most likely use a program such as, Epic, Zoom, FaceTime, Skype or others. Your provider will let you know which program to download.
Device preparation. Make sure you set up in a location with a good internet connection. Charge your device before the appointment starts or try to keep it plugged in. 
Be ready to move. Try to position yourself near a space where you can perform typical tasks your doctor or specialist may ask you to complete. For instance, a movement disorders specialist or physical therapist may ask you to walk. It may be helpful to have a family member ready to help during the appointment.
Final touches. Have a paper and pen nearby, along with any items your healthcare specialist may have asked you to bring to your appointment (for instance, a thermometer).
Video Tips:

Limit any clutter between you and the camera
Avoid backlighting (like windows behind you)
Limit background noise that may come from a TV, radio, pets or affect your device's microphone (a fan overhead, loud AC unit, open window)
Speak in your normal voice
Do not place papers or objects near the microphone. If you are not using your cell phone, place it away from your device.

Ask your questions. Take notes and add them to your medical file.
Provide updates. Your pharmacy, insurance or contact information may have changed. Let the doctor's office know before your appointment ends.
Are my Parkinson's-related telemedicine appointments covered under Medicare?
The Centers for Medicare and Medicaid Services (CMS) provides coverage for various telehealth appointments. In response to the coronavirus pandemic, CMS expanded coverage to more hospitals', physicians' and other healthcare organizations' Medicare coverage of telehealth visits ― including emergency department visits, physical therapy and occupational therapy appointments. View the full list on the CMS.gov here.
Learn more about telemedicine with our Bringing Care to You article.