Tips for Daily Living
Tips for Daily Living: Preparing for Spring with Parkinson's Disease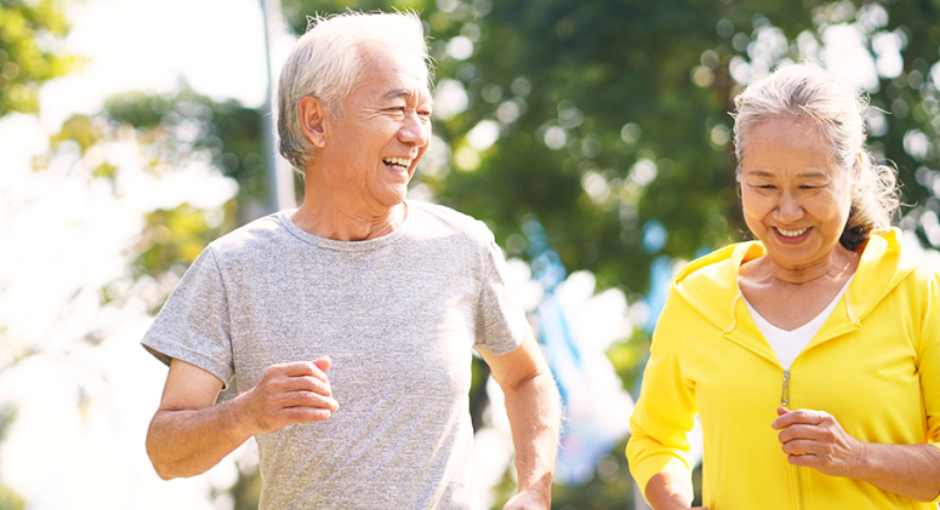 As winter melts into spring, you may be realizing that your exercise routine suffered through the cold season. You probably already know that exercise is a vital component to maintaining balance, mobility and daily living activities for people with Parkinson's disease (PD). A Parkinson's Outcomes Project study found that 2.5 hours of weekly exercise can improve your quality of life and help manage your Parkinson's symptoms.
Now is a great time to kick back into gear, but make sure you do so safely. Below are some tips for easing into a new exercise routine:
Talk to Your Doctor
Your physician knows your condition and can refer you to a physical therapist who can give you specific exercises based on your health and symptoms.
Did you know that people with Parkinson's are at a higher risk for osteoporosis (a medical condition that makes bones weak and brittle)? Research has found that people with PD have lower bone mineral density (BMD) than their peers. Vitamin D shortage increases your risk. Ask your doctor about a BMD test before you begin a new workout plan and get outside.
Start Slow
Try returning to a previous routine, if you had one, at a lower intensity.
If you're just getting started, try working fitness into your daily schedule. For example, walk to the mailbox. Next, try parking far from the entrance when running errands. When that's easy walk around your block. Increase your distance as you go, trying new walking trails or try joining a walking group.
Work in an extended warm up and cool down time to protect yourself from injury.
Each month, assess your progress and see if you're ready to take it to the next level!
Safety First
Wear comfortable clothing and shoes that provide good support.
Make sure you have the proper safety equipment for your activity — like a helmet if you are cycling or walking sticks.
Do NOT continue an exercise that causes pain. All movement should be done in a controlled manner to prevent injury.
If you push too hard one day, take a break from your exercise routine the following day so you can heal and restore your energy.
Don't Do It Alone
Having someone there if you need an extra hand is always a good idea, but is vital if you're just getting started again and learning your new starting point.
While exercise is vital for people with PD, it's important for everyone! Ask your caregiver if they would like to try a new class together. Ask a friend or neighbor to be your workout buddy. You'll be more likely to stick to your plan if you have someone else working out with you.
Connect with a local gym or a Parkinson's-tailored exercise class, to double up on benefits by adding a social component to the physical one! Contact your local Parkinson's Foundation chapter or call our Helpline at 1-800-4PD-INFO (473-4636) to find a Parkinson's exercise class near you.
Never been interested in fitness? Here are great activities that don't feel like exercise:
Join us at Moving Day, A Walk for Parkinson's! Taking place in 39 cities nationwide, Moving Day celebrates the importance of exercise for people with Parkinson's in a fun, family-friendly way.
Hike with friends. With great spring weather, it may not even feel like a workout to the nature lover or socialite.
Play with your children or grandchildren outdoors. Make memories and break a sweat! Trying to keep up with them on the playground or in the backyard should do the trick.
Spruce up your yard. Since gardening combines stretching, lifting, pushing and pulling you get a functional exercise. Don't have a yard? Join your local gardening club.
Try a new dance, yoga, or Tai Chi class — all three benefit balance and mobility. You may even have a Parkinson's-specific class near you. Want to try it at home? Try different videos on YouTube until you find one you enjoy.
Play Nintendo Wii Sports with a friend or grandchild. The Wii gaming system gets you up and moving with games like golf, bowling and tennis. Your local senior center may even have a Wii available for members if you don't have access to one.
Additional Exercise Resources:
Fitness Counts: This book contains descriptions and explanations of specific exercises that can help you maintain flexibility, strength and aerobic conditioning. 
Toll-free Helpline: Our 1-800-4PD-INFO (473-4636) Helpline is staffed by nurses and social workers who can answer your questions about Parkinson's and help you find local exercise and wellness classes.