Science News
Navigating the World of Genetic Testing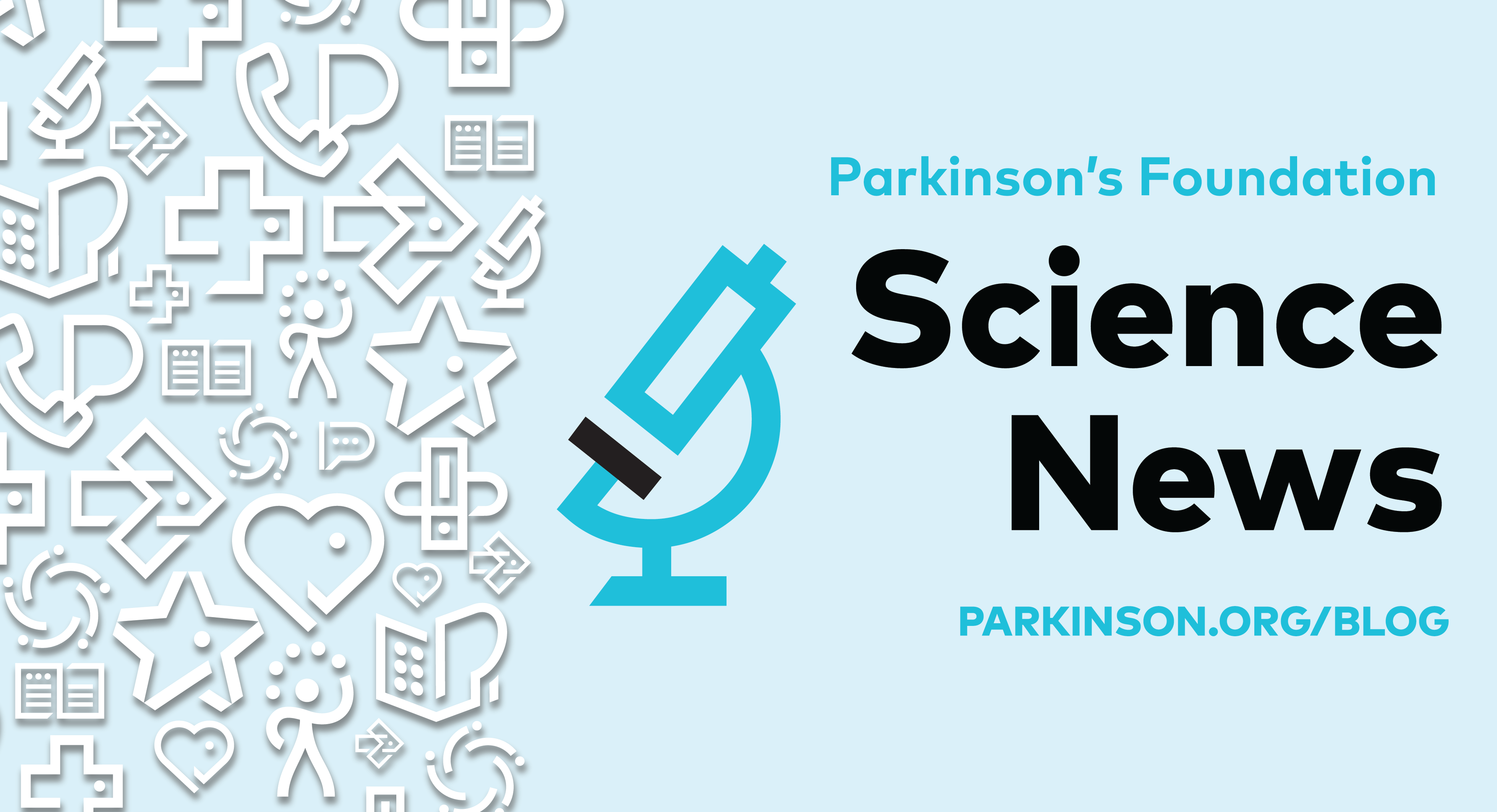 Most people think of Parkinson's disease (PD) as solely a movement disorders that starts with a hand tremor and progresses over time. In fact, Parkinson's is a disease that brings with it movement and non-movement symptoms. Specific symptoms experienced, their severity and the rate of progression — along with how they respond to medication — can vary significantly from person to person living with Parkinson's.
Scientists have identified more than 90 gene variants (changes in a gene) that are associated with Parkinson's. PD, if inherited, can be:
Autosomal dominant gene variants: a dominant version of a gene that shows its specific trait even if only one parent passed the gene to the child. These PD-related gene variants include SNCA, LRRK2 and VPS35.
Autosomal recessive gene variants: shows its specific trait when both parents pass the gene to the child. These PD-related gene variants include PRKN, PINK1 and PARK7 (DJ1).
10-15%
of all Parkinson's is caused by genetics.
Variants in the GBA gene, the most common Parkinson's-related gene, are believed to be a major risk factor for PD whether inherited from one or both parents. Understanding the genetic differences across people with PD could help uncover important clues as to how and why each person's experience with PD differs.
However, testing all possible PD-associated genes is expensive, and rarely covered by insurance. Plus, there are no PD-specific guidelines available to help physicians and genetic counselors choose which genes to investigate. How then, does one determine which genes should be tested?
About the Study
The ClinGen Parkinson's Disease Gene Curation Expert Panel (GCEP), formed in 2020, sought to provide clarity in the world of PD genetic testing, working to establish genetics testing guidelines. They published their findings in the journal Parkinsonism and Related Disorders titled, "The commercial genetic testing landscape for Parkinson's disease" (Cook et al., 2021).
GCEP is an international multidisciplinary expert group that aims to establish the important roles specific PD genes play in disease development. Member expertise spans from key fields such as genetics, medical, academia and industry — and include Jim Beck, PhD, Parkinson's Foundation Chief Scientific Officer and Anna Naito, PhD, Parkinson's Foundation Associate Vice President of Research Programs who oversees the Foundation's genetics study.
Genetic test: a test that looks for one mutation in one gene at a time.
Panel test: a test that looks for mutations in multiple genes.
Study authors reached out to the National Institutes of Health (NIH) Genetic Testing Registry (GTR) to identify currently available PD genetic tests offered by clinical laboratories. They included only the gold standard of labs — those that are Clinical Laboratory Improvement Amendments (CLIA)-certified. Additionally, those CLIA-certified laboratories had to offer a multi-gene, diagnostic panel for PD.
Cook and her colleagues identified a stunning 502 unique clinical PD genetic tests offered by 28 CLIA-approved laboratories. However, only 11 laboratories also met the selection criteria of providing the same information on their websites as in the NIH Genetic Testing Registry. Of the 11 laboratories, seven are in the U.S. and four are in Europe.
Results
All 11 laboratories offered a general, diagnostic, multi-gene panels for PD that included three or more genes.
All panels included in analysis, looked for five genes consistently linked to PD: SNCA, PRKN, PINK1, PARK7 and LRRK2.
All PD panels ­— except one — included genes linked with juvenile or atypical parkinsonism, genes linked with diseases in the differential diagnosis (a process of testing all possible conditions or diseases that could be causing symptoms) of PD (i.e. Wilson's disease or dystonia).
None of the 11 analyzed panels were designated for a particular geographic or ancestral population.
GBA, a gene carrying significant risk for PD, was not consistently offered.
VPS35, a more recently discovered PD-related gene, was not consistently offered.
Less well-established genes (according to published literature) were often included, such as: DNAJC13, TMEM230, GIGYF2, HTRA2, RIC3, EIF4G1, UCHL1 and CHCHD2.
General diagnostic PD panels differed significantly in size, ranging from five to 62 genes.
Three laboratories did not explicitly offer additional analysis of copy number variation (change in the number of copies of an individual gene) for genes such as PRKN or SNCA, known for having deletions and duplications.
There were significant differences in the diagnostic panels offered by U.S. and European laboratories.
European laboratories tended to offer larger gene panels.
Testing methods were often neither consistent nor standardized.
What does this mean?
Genetics can be a powerful tool used to help us better understand what is responsible for slowing or stopping the progression of Parkinson's. Genetic testing could lead to the development of better research strategies, improved care and accelerate the development of PD treatments, regardless of whether the PD was inherited or not.
However, the current state of PD genetic testing is far from ideal. There is a lack of standardized genetic tests for PD, making it difficult to compare different test results and interpret the findings to accelerate research and improve care.
Additionally, there is a lack of guidance provided that takes into consideration family history of PD, age of onset, current symptoms or even ethnicity. Why does this matter? For example, let's take ethnicity: having a GBA gene mutation has been identified in upwards of 12% of people with PD from European descent and 15-20% of Ashkenazi Jewish people with PD. People with a GBA mutation tend to experience PD motor symptoms sooner, decline more rapid cognitively, and have particular difficulty with walking and balance. This would be important information for everyone to know in advance ­— from the person with PD, to their doctor and care team.
Physicians select genetic PD panel tests because of their perceived efficiency, completeness and cost-effectiveness. However, most physicians have little or no in-depth knowledge of PD genetics. Thus, as urgently recommended in this study, we need clear guidelines developed by experts in the field of PD genetics. These guidelines must be a living document, that continually provides updates and insights to new genetic findings.
Establishing clear PD genetic guidelines can: help doctors and healthcare professionals provide more efficient care, genetic counselors provide better guidance based on current data, and equip researchers with the information they need to develop better ways to detect and treat Parkinson's.
Learn More
The Parkinson's Foundation believes in empowering the Parkinson's community through education. Learn more about genetics and PD through the below Parkinson's Foundation resources, or by calling our free Helpline at 1-800-4PD-INFO (473-4636) for answers to your Parkinson's questions.
If you are living with Parkinson's, the Parkinson's Foundation study, PD GENEration: Mapping the Future of Parkinson's Disease, offers genetic testing for clinically relevant Parkinson's-related genes and genetic counseling at no cost. Enroll now.
If Parkinson's runs in your family and you want to get genetically tested, consult with a genetic counselor. Genetic testing helps estimate the risk of developing Parkinson's, but it is not a diagnosis and cannot provide your probability for developing the disease.