Raise Awareness
Q&A with Parkinson's Experts Donna Hood and Tara Haskins
Donna Hood, PhD, Chair of Division of Nursing and Tara Haskins, PhD, Associate Professor of Nursing at Louisiana Tech University are Parkinson's Foundation Nurse Faculty Award recipients who received grant funding to launch The Parkinson Resource Center at Louisiana Tech University. The center is a Parkinson's disease (PD) resource center for the underserved communities in rural Louisiana and South Arkansas that utilizes university resources and is led by nursing students to provide support for those living with Parkinson's.
How did the Parkinson's Foundation Nurse Faculty Award help establish the Parkinson Resource Center?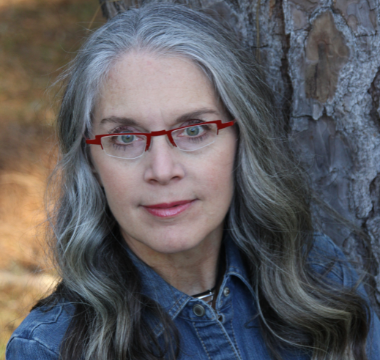 Dr. Haskins: The idea of the center a was born on the long ride home following the Edmond J. Safra Visiting Nurse Faculty Program at the Parkinson's Foundation Donna and I completed in Birmingham, AL. When the Parkinson's Foundation Nurse Faculty Award grant opportunity was announced, we knew it was a way to fund the Parkinson Resource Center. This grant covered the costs of office expenditures, promotions, printing, off site travel and most importantly the support of our Parkinson Resource Center (PRC) Nursing Student Scholars.
Dr. Hood: Dr. Haskins and I were thrilled that we received the award! When we listened to the needs of our PD community and recognized the ways Louisiana Tech University could come together to address these needs, we knew funding was required to jump start the process. This Award did just that.
After one short year, we have a committed PRC Board, we oriented our second team of PRC nursing student scholars, we have a Parkinson's researcher as one of our University's New Frontiers speakers and we have training underway for LSVT-LOUD and Dance for PD. The Center and resources for those with PD are growing every month.
How does the Center teach future nurses about Parkinson's?
Dr. Haskins: The center hosts Parkinson Resource Center Nursing Student Scholars, who are students chosen to learn about Parkinson. They learn and execute organization, program development and community outreach. The Center provides a collaborative space between select undergraduate nursing students and Edmond J. Safra Visiting Nurse Scholars, making this one of my most rewarding experiences as a Nurse Educator. There is no way our Center could have succeeded so quickly without these students. Their energy and passion are at the heart of the Center.
How will the Center benefit rural Louisiana and South Arkansas PD communities?
Dr. Haskins: The Resource Center serves two goals. First, we are making connections with PD patients and their families in our surrounding areas with a focused effort on our rural populations. We know that living in rural areas creates multiple challenges when someone is searching for answers, resources and support for those living with Parkinson's. 
The second goal is to provide opportunities for not only nursing students, but also other students entering healthcare fields.  We are building a coalition of the next generation healthcare professionals that will likely serve rural Louisiana and South Arkansas with enhanced Parkinson awareness and a better understanding of the needs and challenges faced by people with PD and their families.
How did being an Edmond J. Safra Visiting Nurse Faculty Scholar influence this project?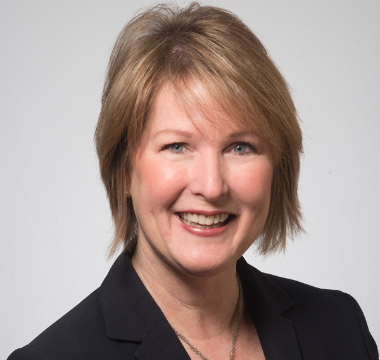 Dr. Hood: The entire program was such a rich learning experience. Our original project to complete the program was a care partner study of Rock Steady Boxing participants at Louisiana Tech University where we learned about their initial distress following a PD diagnosis and their search for help and hope. The intensive immersion experience of the Edmond J. Safra Visiting Nurse Faculty Program at the Parkinson's Foundation opened our eyes to multidisciplinary approaches to support the wide range of needs for those with PD and their care partners.
We were encouraged by the expertise of the tremendous movement disorder team at the University of Alabama at Birmingham. We knew that those with PD in our area did not have immediate access to the wide range of support services that we saw in Birmingham, which inspired Tara and I with the idea to create a Parkinson Resource Center.
How does the Center connect interdisciplinary teams and nursing students with the Parkinson's community?  
Dr. Haskins: We knew early on that our fantastic University resources would benefit the Center. What surprised us was how quickly and passionately other faculty across our campus recognized the value in what we were doing.
Faculty from Nutrition and Dietetics and Speech-Language Pathology (SLP) are replicating the nursing student scholar model, have an undergraduate Parkinson's scholar and added LSVT Loud to their master's curriculum. Nutrition-Dietetics faculty are working with students to develop recipes specific for the nutritional, swallowing and cooking safety needs of Parkinson's patients. We worked with the Visual Integration of Science Through Arts (VISTA) program and our nursing student scholars to develop the Center's logo and visual literacy tools. These students are getting real life skill application of skills for their future careers while advancing health outcomes of Parkinson's patients and their families.
Our plans are to extend the interdisciplinary model off campus with an intensive multidisciplinary clinical day in a movement disorder clinic. We hope to add our Health Information Management program to the growing list of University collaborations in the year.
From my experience with the Edmond J. Safra Visiting Nurse Faculty Program, I was asked to serve as a faculty consultant for a Biomedical engineering student project targeting tremors in PD patients. 
What Parkinson's Foundation resources help you, your team or patients?
Dr. Hood: The support from the Parkinson's Foundation did not end after attending the nurse faculty program. This program served as a springboard to connect us to the Parkinson's Foundation and the tremendous team working to make a difference in the lives of those with PD.
We continue to make connections across the U.S. and globe. The Parkinson's Foundation program connected us to a group of nursing scholars who are involved in other innovative approaches to educate the next generation of nurses. The Foundation also serves as a primary source of education for our nursing student scholars who work in the center.
The Foundation has been wonderful to supply education resources for the Parkinson's community such as Aware in Care kits, which we make available through community outreach activities. We are currently working with the Foundation to coordinate a workshop for our PD community. This amazing collaboration continues to grow.