Advancing Research
How a Neurologist is Using Data to Make Parkinson's Research and Care More Inclusive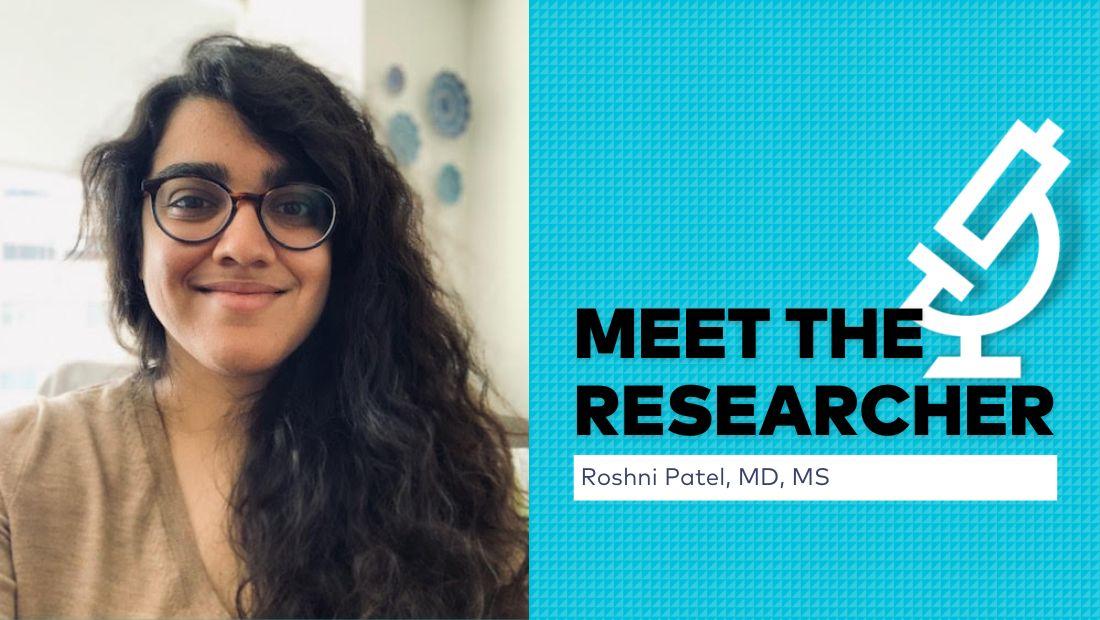 Life with Parkinson's disease (PD) is unique to every person. The journey to a diagnosis, symptoms and disease progression varies. Roshni Patel, MD, MS, believes that diverse and inclusive care practices and research recruitment are key to ensuring access to quality care for everyone, and to learning more about PD.
"There has been a push for more diverse and inclusive patient recruitment in Parkinson's research studies," Dr. Patel said. "And that push actually led me to a subtopic I've become very interested in – LGBTQ+ health and neurology. Not much is known about LGBTQ+ health in Parkinson's. People with Parkinson's have high rates of mood disorders, depression and anxiety, and it's also been shown that LGBTQ+ patients with other neurological disorders have high rates of those symptoms, so I wanted to see if LGBTQ+ people with Parkinson's may be at a higher risk for mood disorders."
During her movement disorders fellowship at Rush University Medical Center, a Parkinson's Foundation Center of Excellence, Dr. Patel reviewed recent self-reported survey data where she looked at the movement and non-movement symptom burden among LGBTQ+ people with Parkinson's. This is one of the first studies looking at Parkinson's symptom burden for LGBTQ+ people and could inform care practices for this population. She recently submitted her findings and is awaiting publication.
During her fellowship, Dr. Patel became interested in epidemiological research (the study of diseases as they relate to populations), where she used large datasets to answer questions. In her current role as a neurologist at Jesse Brown VA Medical Center, Dr. Patel splits her time between seeing patients and conducting research. While she has access to the VA system's robust clinical database, she is excited to see the current trend in research is making more data open access.
"The move to make more data available for any researcher to access and analyze is really promising," she said. "It offers the chance for new people to take a look and possibly see new things that the original researchers might not have thought about or looked at. It can hasten discoveries and makes things more transparent."
She also believes that genetic studies of Parkinson's, like PD GENEration: Mapping the Future of Parkinson's Disease, can make a big impact. "Access to data from a big genetic cohort will be amazing," she said. "I think that data will speed up the rate of discovery in terms of identifying genetic risk factors."
Lately, through patient visits, Dr. Patel has noticed a trend of increased telehealth neurology opportunities. The ability to see a movement disorders specialist virtually improves inclusivity since it simplifies access to care. One program she is excited to get more involved with offers telehealth neurology visits to veterans in rural areas who do not have access to a neurologist. Participants wear a device similar to an accelerometer that measures their movements and generates a report that helps their doctor see their movement response to their medications.
"This program will be a good proof of concept to show that in a cohort of telemedicine-only Parkinson's patients, a doctor could manage their movement Parkinson's symptoms with a remote body-worn sensing device that provides objective data. Something like this has the potential to greatly increase access to care."
Dr. Patel credits her Parkinson's Foundation fellowship for her deep interest in leveraging data to find Parkinson's disease trends and information that can be helpful for doctors and people with PD — along with her passion for improving inclusivity in PD research and care.
"This unique two-year fellowship gave me time to both care for patients and develop a research interest and learn more about the research process," she said. "Research fellowships need funding. The Parkinson's Foundation is essential because it allowed Rush to provide that fellowship to me."
The Parkinson's Foundation is proud to provide several types of grants that encourage young clinicians and researchers like Dr. Patel to devote their talents to the study of Parkinson's disease.
For more information on our research grants, visit Parkinson.org/Grants.