Advancing Research
Ask the Experts: The Challenges of Using Marijuana as a Parkinson's Treatment, Part 2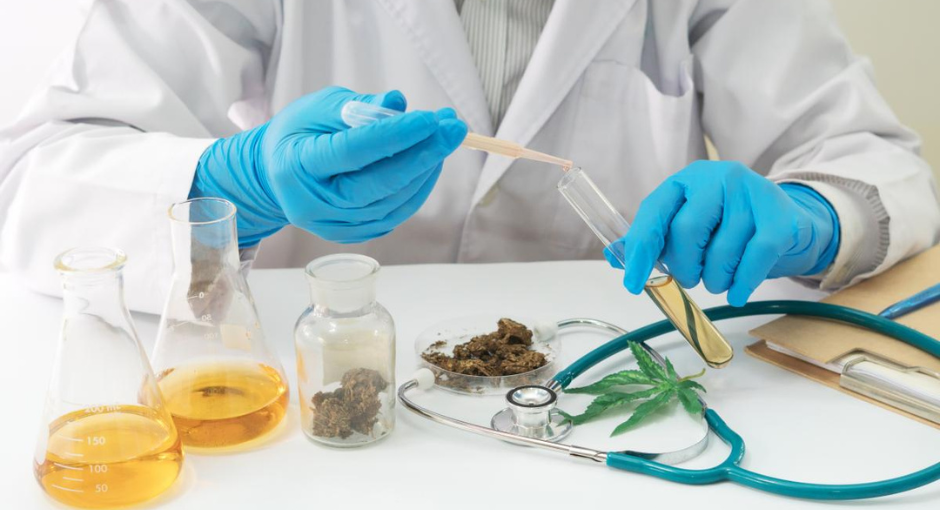 Medical marijuana, or cannabis, is one of the most popular topics among the Parkinson's disease (PD) community ― for people with PD, health professionals and researchers, alike. Earlier this year, the Parkinson's Foundation hosted its first-ever convening on marijuana and Parkinson's. Among the 46 attendees, of which 17 gave presentations, there was a reoccurring theme: what are the biggest hurdles the PD community faces when it comes to medical marijuana? 
This is the second article in a two-part series. Read part one here.
Adverse Effects
Some of the most common side effects of cannabis-based products include:
drowsiness and fatigue
dizziness
dry mouth
anxiety
nausea
cognitive effects
Specifically, for smoked forms, side effects include cough, increased phlegm and bronchitis. Some rare but important side effects to note include: orthostatic hypotension, paranoia, depression, worsening of coordination of movement and rapid beating of the heart.
Specifically, regarding cognitive function, one review article of several studies found that attention and concentration were impaired in the short term (0-6 hours after use) but largely returned to normal in the longer term (three weeks or longer after use). However, decision making and risk taking were impaired three weeks or more after last cannabis use. Working memory was impaired shortly after use, but did not see any residual or long-term effects. Mixed results were seen as to whether there are long-term effects on impulsivity and verbal fluency after cannabis use.
→ Danny Bega, MD, MSCI, from Northwestern University Feinberg School of Medicine, spoke about this topic at the marijuana convening.
Finding the Right Formula
Physicians and pharmacologists are constantly trying to define the limits of their practice when it comes to cannabis. Not only must researchers find the right formula, they must also find the right delivery method. Cannabis can be delivered in various forms, from liquids to e-liquid (vapor) and inhalers to patches. 
One additional challenge is that cannabis products are not highly regulated, so there can be a lot of variation from product to product and even from batch to batch within a single product. This needs to be regulated more so that people can know what is in the product they are purchasing and trust that it is safe.
→ Bill Arnold, CEO of Cannoid, LLC, spoke about this topic at the marijuana convening.
The Effects of Cannabis and Pain on Men VS Women
Of the 20 common conditions that qualify for medical marijuana, chronic pain has substantial evidence supporting the use of cannabis. People with PD report pain as one of the most common non-motor symptoms, which is not always responsive to pain medications.
PD-related pain is most common among women. Differences between men and women specifically in their susceptibility to intoxication and abuse liability have not been studied. Preclinical evidence suggests that female laboratory animals are more sensitive to cannabinoid (THC) relative to males in terms of treating pain, but they are also more sensitive to the abuse-related effects of these drugs. However, female animals develop tolerance to the pain-relieving effects of THC at a faster rate than males, rendering THC close to ineffective in females.
Ziva D. Cooper, PhD, and her colleagues tested cannabis to see if these findings in animals would translate to humans. Her study found that women who heavily smoke cannabis did not show a pain-relieving response, whereas men did. Regardless of pain response, women reported feeling as intoxicated as men and reported liking the cannabis as much as men.
Future studies investigating the use of cannabis and cannabinoids for PD-related pain are warranted.  These studies should consider differences between men and women, cannabis experience and adverse effects.
→ Ziva D. Cooper, PhD, from the UCLA Cannabis Research Initiative, spoke about this topic at the marijuana convening.
The medical marijuana convening brought together a diverse group of experts from academia, clinics, industry, government and the Parkinson's community to establish a consensus on medical marijuana use in PD. The Parkinson's Foundation will publish its findings on the convening in summer 2020. 
Learn more about Parkinson's and marijuana at Parkinson.org/Marijuana.