Caregiver Corner
Compassion Fatigue as a Care Partner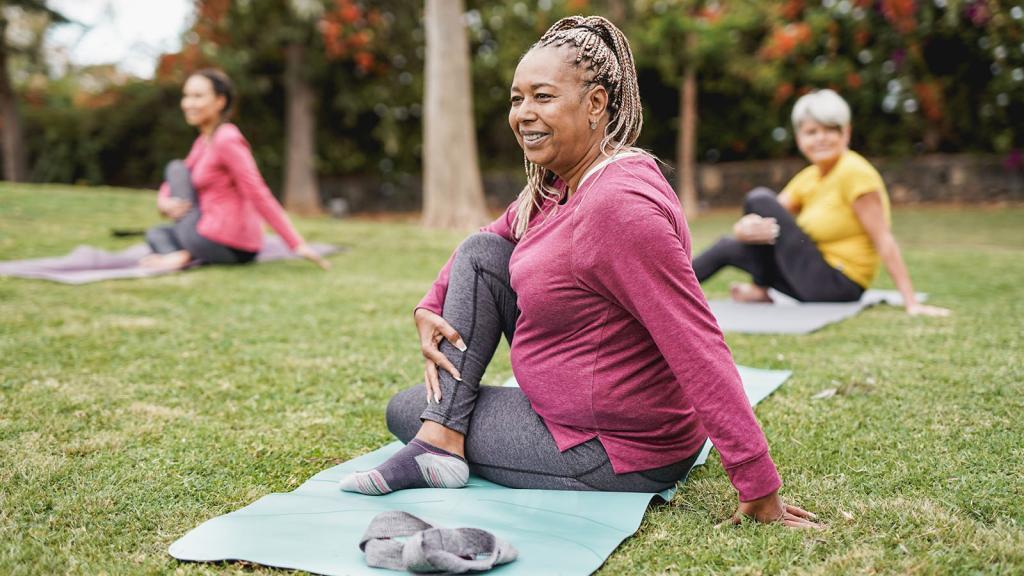 Being a care partner can be a fulfilling but stressful role. Care partners may experience feelings of frustration and self-deprecation. Ignoring these experiences can lead to burnout, and eventually, compassion fatigue. You do not have to carry these concerns on your own; the Parkinson's Foundation has resources to support you as a care partner.
What is compassion fatigue?
Compassion fatigue can be defined as the feelings of frustration and exhaustion when a care partner experiences self-blame and loss of energy due to caregiving (Mattioli et al., 2018). The care partner role can mean stressful and emotional situations.
As time passes, compassion fatigue may become a part of your experiences without proper mental health care. In some cases, compassion fatigue can result in giving up on the role of being a care partner.
What is the difference between compassion fatigue and care partner burnout?
Compassion fatigue is different from burnout. Care partner burnout can involve short-term moments of exhaustion that require self-care to be rejuvenated. Compassion fatigue is a long-term process that can result in major emotional distress if not treated and prevented. Compassion fatigue occurs if the care partner's burnout is not addressed and treated.
What are signs of compassion fatigue?
Compassion fatigue can be shown through a variety of symptoms. Possible symptoms include:
Irritability towards the person being cared for or other people in the care partner's life. Frustration is built up within the care partner experience if there is no outlet to rest and process.
Tiredness due to the lack of self-care. Being a care partner means giving up much of your time and energy to caring for someone. Not getting enough rest and relaxation time, can easily lead to exhaustion.
Isolation from the person being cared for, friends and family. When a care partner is overwhelmed, they may feel the need to be alone and disconnected from those who love them.
Insecurity with role and ability as a care partner. As compassion fatigue develops in a care partner, it is common to have feelings of failure and self-doubt.
Every care partner's experience will look different, but intense feelings of exhaustion and frustration are common signs of compassion fatigue.
Preventing Compassion Fatigue
Compassion fatigue is completely preventable. It is necessary for a care partner to practice self-care. Self-care includes a range of activities, but the important aspects of self-care are rest and healthy boundaries.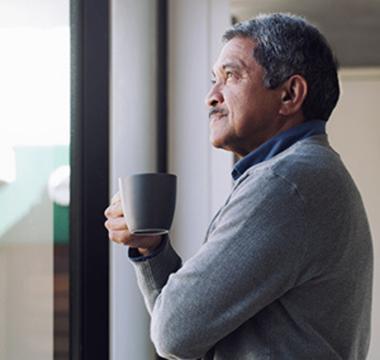 Care partners should practice activities that are restful. These activities should be continual and built into a self-care plan. A self-care plan is a set of strategies and timelines for self-care. There needs to be healthy boundaries in every relationship within the care partner's life. It is also important for care partners to develop coping skills. Coping skills are created through intentional self-care. Taking the time to work through emotions and advocate for your mental health can prevent compassion fatigue and create strong, healthy relationships.
Self-Care for Care Partners
Self-care is an important practice for every person's life. As a care partner, it is vital for you to set aside time for self-care activities. Self-care should be personalized, so find what works for you. Try to incorporate these different types of self-care into your plan:
Physical self-care: this could include sleep and exercise.
Emotional self-care: reflect on your emotions by talking to a mental health professional or journaling.
Intellectual self-care: find ways to stimulate your brain through reading or music.
Spiritual self-care: do things that feel spiritual to you, such as practicing gratitude or prayer.
Adventurous self-care: try new things outside of your normal routine.
Sensory self-care: indulge in your five senses by being mindful of your surroundings.
Resources for You
You are not alone in your role as a care partner to someone with Parkinson's disease. The Parkinson's Foundation has many resources available to you:
The Parkinson's Foundation wants to remind you as a care partner, you are enough. If you are experiencing compassion fatigue or burnout, it is important to take time to rest and practice self-care. Check out one of our many care partner resources to support you in your caregiving journey.
For answers to your caregiving questions or support, call our Helpline at 1-800-4PD-INFO (1-800-473-4636) or email Helpline@Parkinson.org.
Resource
Mattioli, D., Walters, L., & Cannon, E. J. (2018). Focusing on the Caregiver: Compassion Fatigue Awareness and Understanding. MedSurg Nursing, 27(5), 323–328.