Raise Awareness
Navigating the Challenges of Young-Onset Parkinson's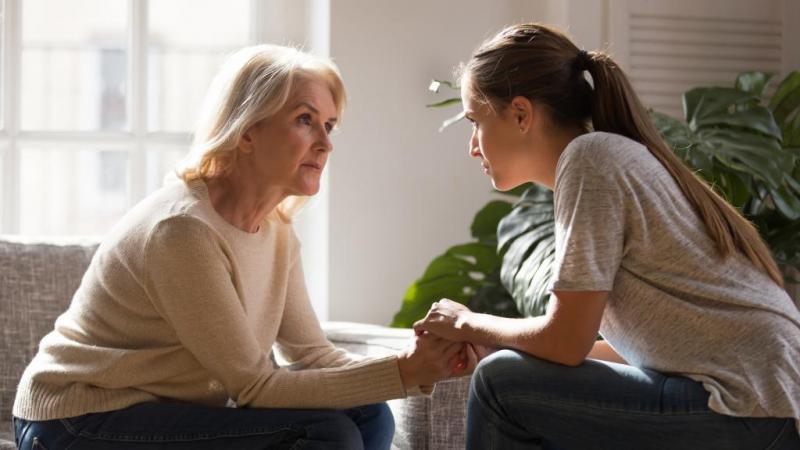 People living with young-onset Parkinson's disease (YOPD) ― those diagnosed before age 50 ― are often managing careers, raising families or juggling both at the time of diagnosis. Finding time to take an early, active approach to YOPD care can seem daunting, but it is essential.
Discovering expert team-based health care to treat your Parkinson's disease (PD) needs can slow Parkinson's progression and decrease symptoms. This is especially true for people diagnosed with Young-Onset Parkinson's, where early intervention benefits can be monumental. Younger brains have greater neuroplasticity ― the ability to grow and change in response to therapy.
This article is based on a Parkinson's Foundation Expert Briefing "Not What I Planned, For Me or My Family" hosted by Allison Allen, MSW, LCSW, from Duke University Medical Center, a Parkinson's Foundation Center of Excellence.
Young-Onset Parkinson's Distinctions
About 100,000 of the nearly one million people living with Parkinson's disease in the U.S. live with YOPD. While there are many motor and non-motor symptom similarities between PD and YOPD, there are also notable differences:
Young-onset PD symptoms may progress slower.
People living with YOPD can be more likely to experience involuntary movements and muscle tightening or cramping like dyskinesias and dystonia from common PD medicines, such as levodopa.
There may be greater fluctuations between "on" and "off" times in YOPD.
People with YOPD are more likely to carry genes linked to PD, though not all who carry such genes will develop the disease.
Younger brains are capable of more easily learning or being trained or retrained after an illness or an injury.
Prioritize Early Collaborative Care
Though people with young-onset Parkinson's are often in one of the busiest stages of life, prioritizing self-care is vital. It is also important to acknowledge your feelings surrounding the diagnosis and those of your family. Treat yourself with compassion.
A movement disorder specialist (a neurologist skilled in movement disorders) is central to living optimally with YOPD. Early collaborative care ― including social workers, physical and occupational therapists, and other health professionals ― also improves quality of life. Baseline assessments with multidisciplinary care specialists can help you determine healthcare goals, discover opportunities to stay well or identify areas for improvement.
Steps to Navigating YOPD After Diagnosis
While a diagnosis can be disruptive and unexpected, it doesn't have to stop you from reaching your goals. When you are ready, think about your current family and career responsibilities, and set up a new long-term plan. Take one step at a time as you move toward achieving your priorities.
1. Build a Care Team: Work with your movement disorder specialists or neurologist to find the medication that is right for you. Your doctor can also help you determine which collaborative care specialists can help you further your goals. The Parkinson's Foundation Helpline at 1-800-4PD-INFO (473-4636) can recommend PD specialists in your area.
2. Talk to Family: Parkinson's affects everyone in the family. You may be concerned that telling your children you have Parkinson's will cause undue worry. Fostering an open, honest and age-appropriate conversation early can help children understand PD-related changes and feel secure.
3. Tell Your Employer When You are Ready. Many people with Young-Onset Parkinson's are still working. You decide when, with whom and how to share your diagnosis.
4. Discover Community: Whether finding a support group, educational program or getting involved with a non-profit, there are many ways to connect with others living with PD. Consider joining the Parkinson's Foundation online PD Conversations community, which features a young-onset PD discussion group.
5. Genetic Testing: People with YOPD who have children, or who are considering pregnancy, may wonder whether they carry a PD-related genetic mutation. The Parkinson's Foundation PD GENEration: Mapping the Future of Parkinson's Disease national testing initiative offers free, confidential Parkinson's-related genetic testing and counseling.
Planning
Parkinson's disease impacts the whole family. While it may seem challenging, planning for the future can alleviate stress and foster security.
Familiarize yourself with your disability and long-term care insurance policies.
Take legal, financial and insurance planning into consideration.
Complete health care power of attorney (HCPOA), advanced directive and family care plans.
These documents are critical to your care ― and that of your family ― in an emergency, and they can always be updated. 
Proactive Ways to Live Well
As important as it is to plan ahead, it is even more important to live well in the present. There are many steps you can take today to live your best life with Parkinson's, start with these:
Exercise has known neuroprotective benefits for people living with PD. Good for the mind and body, exercise should be a top priority.
Stay ahead of symptoms by prioritizing PD-related healthcare visits early in your journey.
Create a daily routine to realize goals.
Allow your plans and goals to evolve with you.
Grow your support system.
Explore the Parkinson's Foundation 10 Helpful Young-Onset Parkinson's Resources for more tips on living well with YOPD.