Raise Awareness
Relationships, Romance and Young-Onset Parkinson's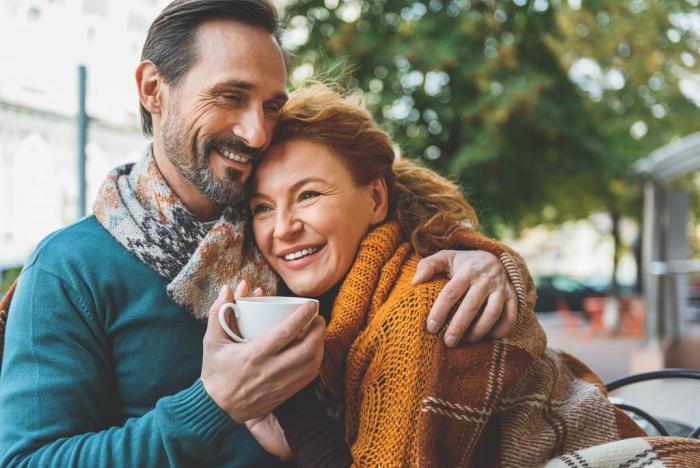 The secret to all good relationships is that they take effort. The key to true intimacy is finding the time to connect emotionally, but this can be challenging, particularly for people living with young-onset Parkinson's disease (YOPD).
Often when navigating careers or raising families while also managing Parkinson's disease (PD) symptoms, those diagnosed before age 50 and those who love them may put their relationships on the back burner. Prioritizing intimacy is important ― it can spark joy, rekindle romance and lead to deeper connection.
This article is based on a Parkinson's Foundation Expert Briefing "Partnering: The Dance of Relationships and Romance" presented by Sheila Silver, MA, DHS, ACS, an Oregon-based clinical sexologist with expertise in maintaining physical and emotional intimacy Parkinson's.
Building Intimacy
Tackling everyday life can be demanding, particularly when living with a chronic illness. It can be easy to take our closest relationships for granted. Enacting strategies to foster emotional intimacy ― the closeness that couples share when both feel secure in their relationship and love and trust one another – helps people reconnect when life gets in the way.
Husband and wife clinical psychologists John and Julie Gottman have researched successful relationships for four decades. In interviewing more than 3,000 couples, the Gottmans identified that partners with the deepest emotional connections take care to be calm, kind and considerate with each other. These couples also share several other successful behavioral strategies, including:
Say "I love you" every day, with meaning. In the thick of problems, disagreements or upsets, couples can lose sight of their love for each other. Take time to look your partner in the eye and say these words daily.
Keep playing and having fun together. It's easy to get caught up in the things that we need to do to maintain our health and our well-being, especially when living with Parkinson's. It's important to make time to celebrate the joy and fun of our relationships.
Turn toward each other. If you're feeling distant from your partner, look at your body language. Do you regularly turn away? Turning toward one another can bring you closer.
Give surprise romantic gifts often. A simple flower or note, or even something small from the grocery store can make a big impact. Surprise gifts tell your partner you are thinking of them while you're apart.
Take romantic vacations. As the COVID-19 pandemic continues, travel can be challenging. Planning a romantic trip for the future can give you both something to look forward to. Or taking a short trip to nearby place ― with safety precautions in place ― can also break up the daily routine and help you reconnect.
Schedule weekly dates. Whether you make an appointment to spend time on the couch together one night a week, or pack sandwiches and go on a picnic, weekly dates can help you shed your daily roles and responsibilities and enjoy each other's company.
Stay good friends. Amid your day-to-day responsibilities and obligations, remember to laugh together. Reflect on why you chose each other and what brought you close. Remind yourself that you're committed to each other and your relationship for the long haul.
Cuddle and kiss one another passionately. Physical acts of spontaneous affection can rekindle romance.
Practice physical intimacy. Sensual proximity and touching that expresses your feelings can strengthen a couple's bond. This can be unique to each relationship and doesn't have to lead to sex. Schedule time on your calendar to be physically affectionate and show up with a willingness to spend time together.
Communicate. Talk comfortably about your relationship and sex life. Know what turns your partner on and off erotically and talk about any intimacy challenges ― physical or emotional ― either of you face. Discovering and working through these challenges is key to intimate relationships. A therapist or counselor can help improve communication.
The Little Things
Intimacy doesn't just happen. It's the little things, intentional daily efforts, that build closeness and connection in our relationships. While Parkinson's disease can change relationship dynamics, it can also bring couples closer together. Treating those closest to us with kindness, patience and love ― things that can sometimes fall by the wayside in long-term relationships ― goes a long way.
Remember to share concerns about anxiety, depression and changes or difficulties in sexual performance with a healthcare professional.
PD medications can create hypersexuality or impulse control issues, or affect sexual function. It's important to discuss those issues with a doctor, who can adjust medications or offer other treatment options.  
For more information, read our Intimacy & Parkinson's article.