Raise Awareness
3 Ways You Can Help Us Change the #FutureOfPD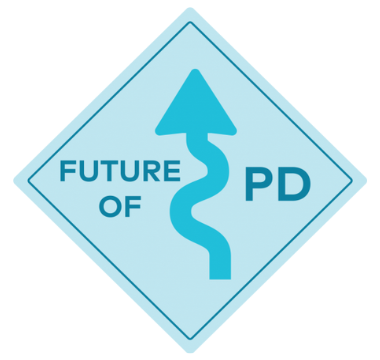 April is Parkinson's Awareness Month — a time to shine a light on Parkinson's disease (PD) and share resources with the PD community. Whether that means navigating your own future with Parkinson's or helping us create a world without PD, together we can make an impact on the #FutureOfPD.
The Parkinson's Foundation is working toward a future where no one lives with Parkinson's, and we want you to be a part of it. Here are three meaningful ways you can help change the #FutureOfPD:
1. Future of PD Research
Research leads to breakthroughs in treatment that bring hope. Participating in research can help us provide improved care for all people with Parkinson's today.
Genetic testing can be a powerful tool to uncover biological pathways that cause Parkinson's. If you have a confirmed Parkinson's diagnosis, you are eligible to participate in PD GENEration: Mapping the Future of Parkinson's Disease. This research initiative offers genetic testing for clinically relevant Parkinson's-related genes and genetic counseling at no cost for people with PD.
Enroll today to help accelerate scientific research and improve our understanding of PD and potentially identify better treatment options for you and future generations.
2. Future of PD Care
Receiving specialized care makes a difference. Our Global Care Network guides the future of care by creating opportunities for people with PD to access high-quality care.
Comprehensive care is varied and not easily accessible for everyone living with Parkinson's. The future of PD care involves closing the gap between those diagnosed with Parkinson's and those receiving comprehensive care, information and support. Help us ensure that all people with PD have access to equitable and quality care — getting what they need, where and when they need it.
How are you planning to define your Parkinson's future?
"For my PD future it's all about sustainability for my physical health. I'm going to keep working out and taking time for myself. Self-care is really important."
- Tyaisha Blount-Dillon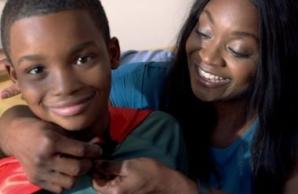 3. Navigate Your PD Future
Whether you are newly diagnosed or have been living with Parkinson's for a while, we are here to help you navigate your PD future.
The Parkinson's Foundation Helpline can help answer your Parkinson's questions:
Can you recommend a Parkinson's exercise class?
As the primary caregiver, are there any resources that can help me?
Can you refer a movement disorder specialist, physical therapist or another specialist?
Our Helpline specialists are here to help you navigate your future with PD. Reach us at 1-800-4PD-INFO (1-800-473-4636) or Helpline@Parkinson.org.