Raise Awareness
What To Do After You Notice Parkinson's Symptoms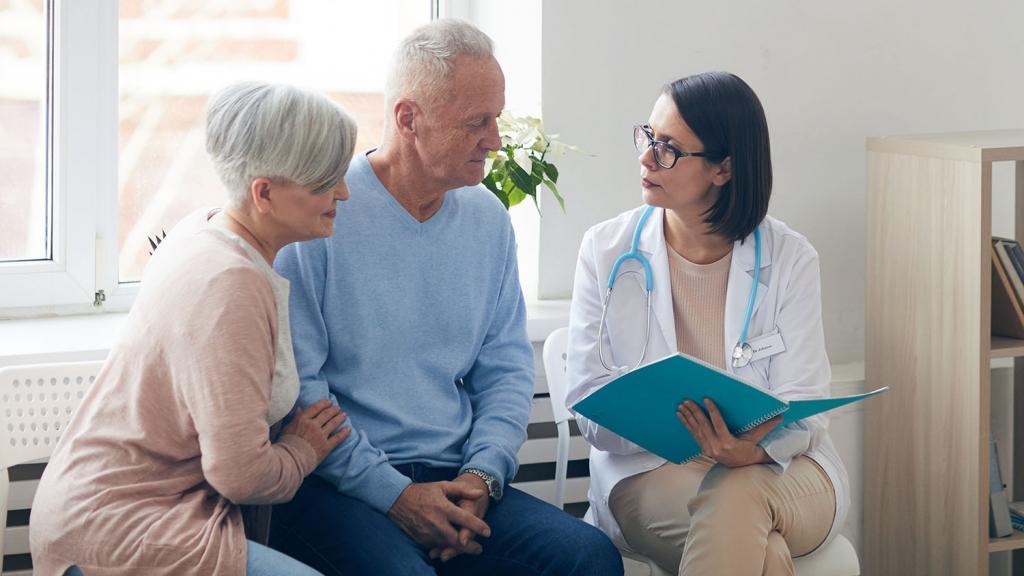 After reading all 10 early signs of Parkinson's disease, perhaps you notice you or your loved one is experiencing several symptoms. What should you do next?
Take a second to remember that no single one of these signs means that you should worry. Also know that sometimes symptoms can be caused by an injury, age, or another underlying issues. However, if you have several of these symptoms and you are worried, it may be a good time to:
Make an appointment with your primary doctor. Ask for a referral to a neurologist, or a movement disorder specialist (a neurologist who has completed extra training in movement disorders). Find a movement disorder specialist near you.
 
Follow up with a movement disorder specialist, who will administer a check-up and several tests in the office. A skilled practitioner can come to a reasoned conclusion that it is Parkinson's. Every person with Parkinson's has a unique diagnosis story — some people are surprised that a specialist can diagnose them after one in-office visit, while others can take years of misdiagnosis.
If you are diagnosed with Parkinson's, take these steps:
Learn about coping with a diagnosis. When you or a family member is diagnosed with Parkinson's, you will experience a range of emotions and go through several stages of adjustment to the disease.

Get tips for living as a newly diagnosed person with Parkinson's. Download our Newly Diagnosed Kit, designed to help you get started living well with Parkinson's.
 
Build your care team. If your symptoms interfere with your life in any way, it is never too early to find specialists who are trained in Parkinson's. For instance, find a physical therapist experienced in Parkinson's if you have balance issues or a mental health professional who can help with mood changes associated with Parkinson's.
 
Be active. Evidence shows that exercise is essential to managing Parkinson's. Creating a fitness routine soon after your diagnosis is key to living well. Regular physical activity can improve many PD symptoms and offer a neuroprotective effect.
 
Find what works for you. Take your time to build your new community. We know it can be overwhelming, so here are some ways to get started:
Call our Helpline. Speak with a Helpline specialist who can help you find your nearest support group, PD-tailored exercise class, movement disorder specialist and answer your Parkinson's questions. Call us at 1-800-4PD-INFO (1-800-473-4636) from Monday to Friday, 9 a.m. ET to 7 p.m. ET.
Want the latest in Parkinson's news, resources and articles? Sign up to receive Parkinson's Foundation emails today.