The Parkinson's Foundation is a values-driven organization. From our hiring philosophy to the people we serve, our goal is to demonstrate our values in every interaction.
We believe in building a culture where our employees are always valued. We have remarkable people doing outstanding work. We recognize and reward our employees with competitive pay, comprehensive benefits, generous retirement and professional development. Our benefits and compensation philosophy are built on a fundamental belief in the importance of improving the quality of life for our employees and helping them succeed in their career.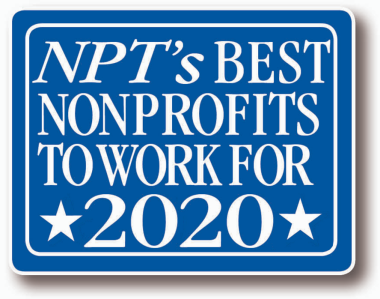 The Foundation has been ranked as a Best Non-Profit to Work For by The Non-Profit Times in 2010 and 2020. We are proud to be an equal opportunity employer. We are committed to diversity, equity and inclusion in our culture and in our work on behalf of people with Parkinson's disease. Learn more about our commitment to diversity, equity and inclusion.
Current Internship Opportunities
Development Intern – Southeast Region