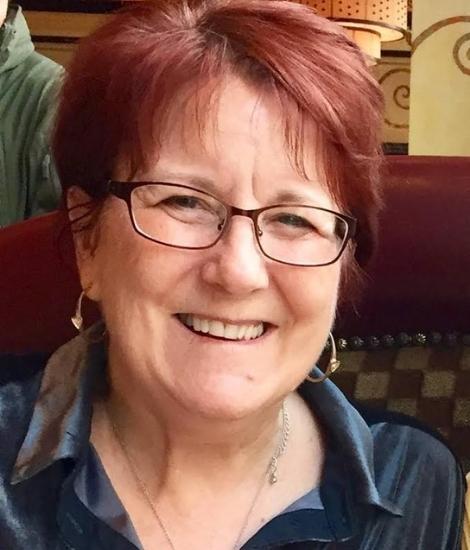 People with PD
Terri Weymouth
My name is Terri Weymouth and I live in Indianapolis, IN. I'm married to John and we have two adult children, Alex and Nicki. Nicki and her husband have recently become parents, making us grandparents to our granddaughter, Zoe. She is 20 months old and already we are the "Let me show you a picture of her!" grandparents. She inspires me daily is a good reason to stay in shape.
In 2002, I was putting cream on my face in a circular motion when I noticed my left hand was not doing the same thing as the right hand. With a sinking feeling, I called my family doctor who referred me to a neurologist.
She sent me to a Harvard educated neurologist who misdiagnosed me as having a virus that settled in my shoulder. I did physical therapy off and on for seven years. Finally, in 2009, I was diagnosed with Parkinson's by an ER doctor who immediately scheduled an appointment for me with Dr. Zauber, in the Indiana University Movement Disorder Clinic, a Parkinson's Foundation Center of Excellence.
After being correctly diagnosed with Parkinson's disease (PD), Dr. Zauber recommended I try Rock Steady Boxing. Although I didn't think I wanted to box, I went anyway. Before I knew it, I was boxing on a regular basis and pushing back the symptoms of my Parkinson's.
Soon, I began to seek information from online sources. That's when the Parkinson's Foundation became my go-to for information and answers to my questions. I heard about the Aware in Care hospital kit and quickly ordered one, but it was lost in a move later when I most needed it. I also became a part of a team of women who planned Women's Conferences, which then led to a board position with PAACI (Parkinson's Awareness of Central Indiana).
I was admitted to the hospital three times between 2014 and 2019. Each time I had problems getting my medication on time.  I realized that many of the people working around me did not really know enough about Parkinson's. They needed more education. When I saw the opening to become an Aware in Care Ambassador with the Parkinson's Foundation I quickly applied.
My passion has become educating people with Parkinson's and their families about how they can live a great life despite their PD diagnosis. I wanted to share how the Aware in Care kit could be a useful tool in achieving that. With my Ambassador training, I'm excited to get busy with the Parkinson's community promoting Aware in Care kits!
I would tell anyone newly diagnosed with Parkinson's that you'll have some good days and some bad days, but keep in mind that your Parkinson's is different from your friends or your friend's friend. Try not to compare yourself with other people with Parkinson's. Get into an exercise program and stay with it. You will be surprised where your journey with Parkinson's takes you and the good friends you'll meet along the way!
More Stories
from the Parkinson's community