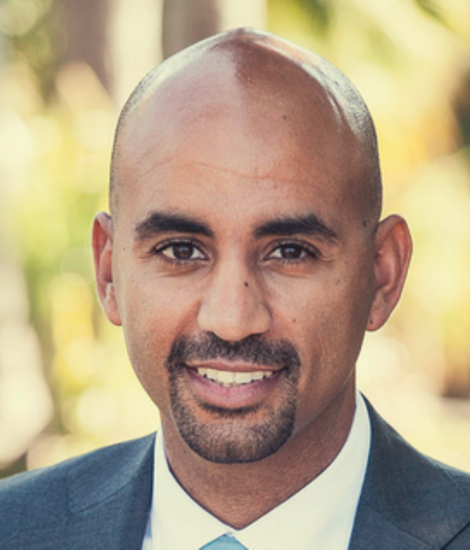 Researchers
Taraz Lee, PhD
Targeting Brain Area Linked to Motor Problems Could Improve Movement 
Stanley Fahn Junior Faculty Award 
Taraz Lee, PhD, of the University of Michigan, received a Parkinson's Foundation Stanley Fahn Junior Faculty Award to study the relationship between movement and cognitive systems in the brain known as the Attentional-Motor Interface (AMI).  
In people with Parkinson's disease (PD), there is now extensive evidence that several risk factors for falls might reflect deficits in the AMI. However, until now there has not been sufficient evidence from human research to show that AMI disruption leads to motor deficits in people with Parkinson's. 
"Our research has the potential to deepen our understanding of the progression of PD," said Dr. Lee. "Perhaps, more importantly, our work also has the potential to open a new avenue for a therapeutic target that might improve day-to-day functioning in people with PD in the early stages of the disease." 
As Parkinson's progresses, it can lead to cognitive impairments and gait disorders such as freezing and falls. Control of gait and balance requires extensive integration of cognitive, motor, and sensory functions. Growing evidence suggests that motor deficits in people with Parkinson's are driven by changes in processing in the part of the brain called the frontal cortex that is associated with executive functions, such as the control of attention.  
"One of the exciting new hypotheses of motor deficits in Parkinson's disease suggests that these deficits really begin to appear when attentional systems in the brain start to be affected by the disease," said Dr. Lee. My lab has the tools and expertise necessary to really put this hypothesis to the test." 
Dr. Lee will use a non-invasive brain stimulation technique called transcranial magnetic stimulation (TMS) to find out if disrupting activity in the frontal cortex will worsen motor deficits in people with Parkinson's, and whether enhancing activity in this same brain area may lead to improvements in motor function. Such a finding would provide a promising avenue for treatment. 
Of his grant award, Dr. Lee said, "I am very excited by the opportunity to have our work provide positive impacts in the real world. I think it is incredibly important to understand the basic mechanisms of the brain to arm us with the knowledge necessary to fight diseases like PD and organizations like the Parkinson's Foundation really make a difference in helping to support researchers trying to do this work. My hope is that through this award we can generate enough research to garner federal funding that will sustain PD research in my lab for many years." 
More Stories
from the Parkinson's community