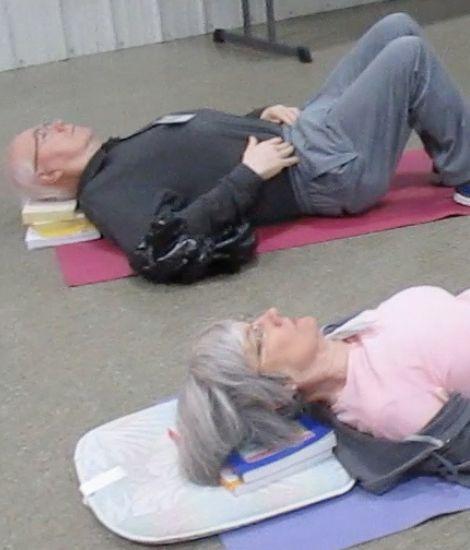 General PD Community
Poised for Parkinson's
The Poise Project's Poised for Parkinson's in Candler, NC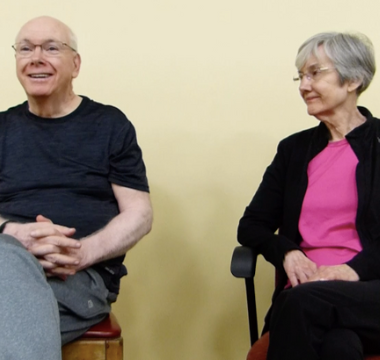 We are looking forward to building on the success of "Poised for Parkinson's" in the Southeast with renewed support from this 2019 Parkinson's Foundation Community Grant. This is an Alexander technique (AT) based course for people living with Parkinson's and their partners to learn how to bring these practical skills into their daily lives. 
"We hope that everyone living with Parkinson's and everyone who is living with them gets this course at some point. It would be wonderful if people could have it at diagnosis," said Monika Gross, Executive Director.
We have Alexander teachers here in North Carolina, as well as around the country and world, who are eager to be trained to deliver this new replicable program to their local communities. This summer besides the granted trainings in North Carolina, we will also be training teachers in this course in California, and in the fall, in Chicago and in Hungary and Switzerland. 
"We are excited to keep growing and developing the footprint for this course, and to be able to offer people living with Parkinson's and the care partners who love them these powerful Alexander technique-based skills as a way to enhance their own self-care, agency, and integrity in the face of the daily challenge of living with Parkinson's."
– Monika Gross, Parkinson's Foundation Community Grant Recipient
Meet Chuck & Alice, Chapel Hill NC "Poised for Parkinson's" course participants
"What impressed me the most was feeling at ease, even with Parkinson's, which is sometimes hard to do. Knowing that Alice was there too, and we were doing the same things, that we understood each other better, especially in light of how Parkinson's was impacting our lives, and our marriage. I felt that this course built on itself so beautifully, so well. Each lesson built on the previous one, and continuing to go back and revisiting helped reinforce a lot of what we were doing... I would definitely recommend this." – Chuck 
"I really liked that I could participate with him. I learned a lot for myself, but it really helped me understand better about Parkinson's. Why sometimes he needs more time or can't quite connect in some ways. But now we're connected on that. We share this together. ... I've been taught skills to help him, but he has to do it himself." – Alice 
Meet Jim & Monica, Asheville NC "Poised for Parkinson's" course participants. 
"Physically I've benefited. I think that I can do many more things than I could when I started. I'm more positive, I'm more confident. I have hope for the future. I think that mentally I've improved. I'm more aware of what's going on. I'm more interested in my surroundings. I've started doing things again instead of using it as an excuse not to do things… learning that different way that inspired my confidence. My only regret on this class is that I didn't know it and I couldn't get it three years ago." – Jim 
"Knowing that, one, you are not alone, and two, you can face this with the knowledge that you've gained, and try to improve. Anyone who has any physical impairment, you feel like you cannot do it yourself. But we feel with all the knowledge that we've gained in the classes I think that it has improved his mental state as well. Neither one of us are blind to the information. We can share it more." – Monica
More Stories
from the Parkinson's community