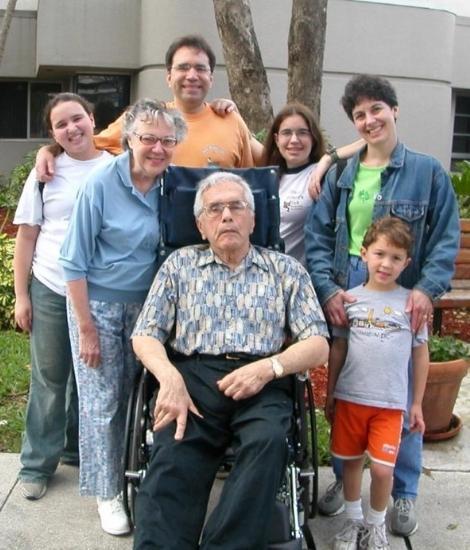 Family Members
Michael Eisenberg
Creating a future without Parkinson's disease (PD) was a high priority to Parkinson's Foundation supporter Leonard Eisenberg.
Leonard, who succumbed to complications of Parkinson's in 2005 after a battling it for more than 20 years, designated an impactful gift of $650,000 from his estate to the Parkinson's Foundation, representing his most significant legacy investment. The generosity of Leonard and the Eisenberg family will strengthen our efforts to make life better for people living with PD while advancing research toward a cure.
Leonard's son Michael Eisenberg shared his memories of his father, and his hopes for the future of PD care and research.
Q. What were some of your dad's accomplishments in his life and career?
A. My dad served with the U.S. Army in the Pacific during WWII, earning multiple medals. He went on to obtain a degree in Industrial Arts from New York University on the GI Bill. After teaching Industrial Arts in the New York City Public Schools, he built a successful business alongside his brother: Eisenberg Sons Carpentry.
He worked as a carpenter contractor and later, a builder/developer in New York City and the surrounding areas. His business required him to drive more than 100 miles a day across Manhattan and the surrounding boroughs — he had a talent for navigating around traffic in all kinds of conditions! Dad was truly an incredibly hard-working man.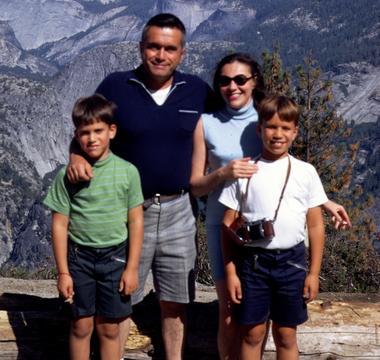 Q. What do you remember about your dad from your childhood?
A: My dad was the home fix it guy — there wasn't anything in the house that he couldn't repair. On the weekends, you would usually find him outside, helping neighbors with things like car repair or oil changes. It was a way for him to socialize. He was friendly and generous with his skills.
Q. What was it like for your dad to live with Parkinson's?
A. My dad was never one to sit still. Parkinson's just gradually just took everything away. It affected so much of his life because he lived until 80. He dealt with Parkinson's for about 25% of his life. From his ability to move, to his ability to do things with his hands and his ability to speak and express himself — it was devastating for him.
It was hard to see how PD impacted his plans for retirement too. You're working hard your whole life and you think: 'I'm going to retire and enjoy life,' and then all sudden you're retiring with Parkinson's. It kind of shuts you down on all fronts. You want to maintain hope but it's hard when you witness the decline that you're enduring.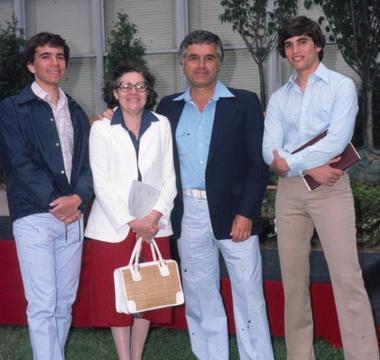 Q. What are some of the ways your parents adapted to life with Parkinson's?
A. My parents made the best of it. They traveled and took cruises designed for people who were wheelchair bound. My dad enjoyed fulfilling his life-long desire to see the Panama Canal with my mother on one such cruise.
My mother was totally absorbed in trying to go to the right doctors. My parents routinely took pilgrimages across the state of Florida, where they moved in retirement, to see doctors and specialists.
Q. What do you think was the most important consideration for your dad in choosing the Parkinson's Foundation for such a significant gift?
A. Dad hoped that his gift would advance research for a cure. It was important to him to keep people from having to go through what he went through.
Q. What is your hope for the future of PD care and research?
A. Research on the power of exercise to delay PD progression is exciting. It is my hope that scientists will find ways to help people with PD enjoy a longer, healthier lifespan.
Including the Parkinson's Foundation in your estate plans and leave a legacy of hope and strength in the fight against Parkinson's.
Learn more about personalized planned giving at Parkinson.org/PlannedGiving
More Stories
from the Parkinson's community