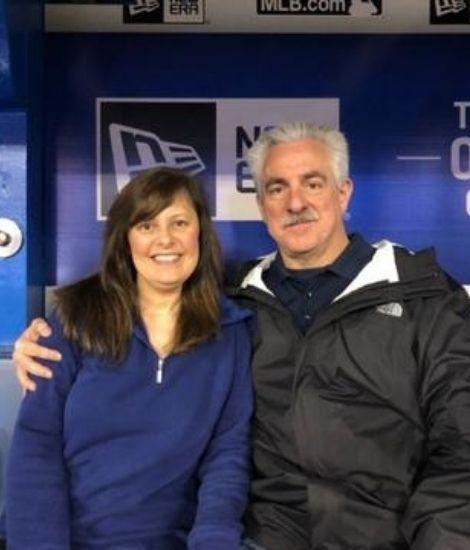 People with PD
Marcie A. Salamone
While I read, I noticed a tremor in my left thumb. I often read the same sentence multiple times because I was so focused on my thumb shaking.
After a visit to my family physician and a neurologist, I was diagnosed with Parkinson's disease (PD) in 2017. Needless to say, I was stunned. I was in my early 50's and a PD diagnosis was the last thing I expected.
Roughly a year later, my husband accepted a job in Richardson, TX.  I had no idea we were moving to a city with tremendous resources for people with PD. 
Shortly after arriving in Richardson, I made two phone calls. The first call was to the Richardson school district asking which school could use an extra pair of hands. The second call was to the Dallas Area Parkinsonism Society (DAPS). That call was tough to make. As a lifelong volunteer, I had never required the services of any organization for which I volunteered. I couldn't quite wrap my head around this change of circumstances.
However, I put aside my doubts and fears and volunteered at DAPS in whatever capacity I was needed. I started out primarily doing administrative work. Eventually I facilitated two exercise classes and currently serve on the DAPS board. I am proud to be one of the outstanding volunteer honorees at the 2020 virtual Jubilee!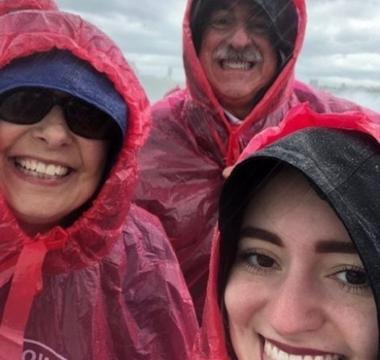 Throughout my life, the honors I have received for my volunteer service are of greater importance to me than my professional achievements. Being a full-time volunteer is central to my identity and emotional well-being. I don't want to lose that part of myself to PD. I am an active volunteer for several PD organizations. My newest adventure is serving as an Aware in Care Ambassador for the Parkinson's Foundation. My term begins in October 2020! I also volunteer for the PTA and several local nonprofits. 
I don't want PD to define me. It is simply a medical diagnosis. I am still the wife, mother, friend, CPA, attorney, traveler and volunteer who happens to have PD. I don't hide my diagnosis because I want to demonstrate living a full, fun and productive life with PD.  
When I'm volunteering I can put my diagnosis aside and focus on the needs and concerns of others. It makes the PD diagnosis small in comparison to the trials and tribulations of those I serve. Having PD makes me a more compassionate, caring volunteer. No one chooses this diagnosis, but it has enriched my life through the people I have met and the volunteer opportunities in which I have participated. I am a kinder, gentler person because of PD. 
More Stories
from the Parkinson's community