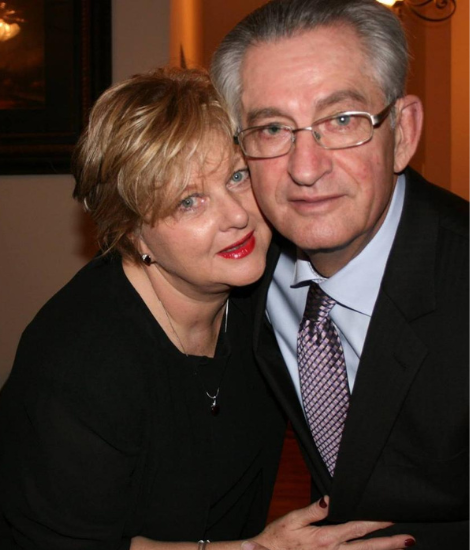 People with PD
Don Miller
For Don Miller and Marie Head of Big Canoe, GA, their devoted marriage, and their tremendous admiration for each other's resilience, helps them manage the challenges of Parkinson's disease (PD).
"Don is a fighter," said Marie. "From the moment he was diagnosed, I have told him that he is my hero. He has never stopped fighting."
"It's a wonderful union," said Don. "I'm so lucky to have found a caring partner like Marie in mid-life. Tackling PD without her would have been so much harder. She's an excellent care partner and very loving person."
Don and Marie have been passionate members of the Parkinson's Foundation community since 2013. They are consistently ranked among the top fundraisers at Moving Day Atlanta each year, and Marie serves on the People with Parkinson's Council. The couple was delighted to be included in "Better Lives. Together." the Parkinson's Foundation public service announcement (PSA) to help raise awareness.
"I hope this PSA will let people know they are not alone — resources are available to both people with PD and people who are caring for them. They are a part of a larger community that wants to help," said Don.
Part of the PSA was filmed at Don's New Beginnings Boxing class, which has been another valuable source of support for the couple. "We live in a rural community without many resources, so we greatly appreciate this PD boxing program, which was started with a Parkinson's Foundation community grant," said Don.
Don and Marie were still newlyweds when Don began to suspect that he had PD. He first noticed that his once impeccable handwriting had become smaller and harder to read. Handwriting changes can be one of the early signs of PD.
Initially, Don chalked it up to being retired and not writing as often. In the months that followed, however, coordinating activity between his brain and his hands become even more challenging.
On a vacation in Florida in 2011, Marie noticed that Don struggled with the lock for their bicycles — he couldn't line up the top of the lock with the bottom.
"In the car that day, he told me, 'I want you to look something up: Parkinson's disease,'" said Marie. "He was already doing the research. I panicked and said, 'wait a minute, why are we going to Florida? We need to get back to Atlanta and see a doctor.'"
Back at home, a neurologist confirmed the couple's fears: Don indeed had Parkinson's.
The news was especially difficult because Don and Marie already had extensive experience with degenerative illnesses. Each had been previously widowed after caring long-term for spouses who succumbed to health battles.
"The diagnosing doctor was a neurologist, but not a movement disorder specialist," said Marie. "We were handed a prescription and told, 'here are some drugs — come back and see me in about four months and we'll review your symptoms again.'"
Despite their discouragement in that moment, the couple approached PD with determination. They dove into action, seeking resources to help Don live a longer, healthier life. The first stop was the Parkinson's Foundation.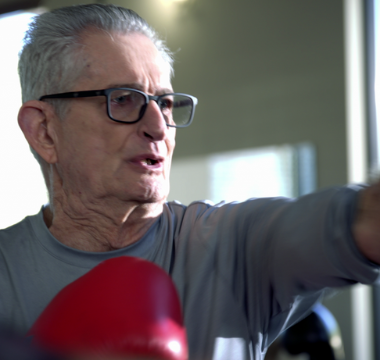 "The Parkinson's Foundation has so much helpful information," said Don. "It offers so many resources for support and opens doors to the latest information and research. The Foundation has let me know I'm not alone in my fight."
For Marie, the Foundation's Global Care Network was game changing. "The Foundation helped us understand why finding a movement disorder specialist was so important. We ended up at Emory University [a Parkinson's Foundation Center of Excellence] with great care and haven't looked back."
In successfully adjusting to their new reality, the couple finds that communication is key. "When I was first diagnosed, sometimes communications could be complicated," said Don. "I like to do things for myself when I can, and Marie is often quick to jump in to help."
One evening, as the couple dressed for an event, Marie saw Don struggling with the buttons on his shirt. "I just reached up and fastened the buttons," said Marie. "I remember that he took my hands gently and he said, 'you know what, why don't you let me ask you when I need help.' We made an agreement right then and there that we both would ask for help when it was needed instead of assuming."
Don and Marie embrace outings with friends and exercise as ways to help manage the movement and non-movement symptoms of PD while nurturing their relationship. Together, they travel the world. They enjoy hiking, fishing, biking and dancing. "Don bought me ballroom dance lessons when we were first married. We love to dance," said Marie. "Parkinson's has interrupted that just a little bit because of balance but we often find ourselves slow dancing in the kitchen."
Don's advice to everyone in the PD community is to fight. "With PD, there will be good days and bad days. Be active in body, mind, and spirit. Communicate honestly with your family, friends and care partners. Fight hardest when you feel your worst."
Watch our "Better Lives. Together." public service announcement
More Stories
from the Parkinson's community