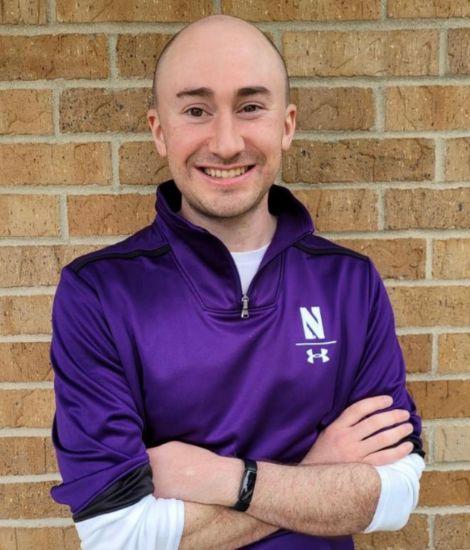 Researchers
Connor D. Courtney, PhD
Neurons in Basal Ganglia Could Play Key Role in Parkinson's Motor Symptoms
Postdoctoral Fellowship for Basic Scientists
Connor D. Courtney, PhD of Northwestern University Feinberg School of Medicine (a Parkinson's Foundation Center of Excellence) received a Parkinson's Foundation Postdoctoral Fellowship grant to study a part of the brain that plays a key role in Parkinson's disease (PD) motor symptoms called the external globus pallidus (GPe).
GPe nerve cells, located in a region deep in the brain called the basal ganglia, are key to movement, perception, and judgment.
Dr. Courtney recently discovered that two types of brain nerve cells (neurons) in the GPe serve opposite roles in regulating motor response. He will investigate the role of brain cells called astrocytes in regulating these two cell types. He believes that interactions between GPe neurons and astrocytes may be critically disrupted in PD.
"This award enables me to lay the foundation necessary to unravel the complex roles astrocytes are likely playing in PD," said Dr. Courtney. "Shockingly little is known about how these intriguing cells contribute to the development of symptomatology of PD, and learning more about them may pave the way for important PD therapies in the future."
Dr. Courtney attributes his motivation to study Parkinson's disease to his father, who currently lives with PD. "As an issue with tremendous personal relevance, my overarching aspiration is to take my deep passion for neuroscience and apply it to the study of PD," said Dr. Courtney. "I am exceedingly grateful to the donors and supporters of the Parkinson's Foundation! It is an honor to be supported by a foundation that means so much to my family."
More Stories
from the Parkinson's community