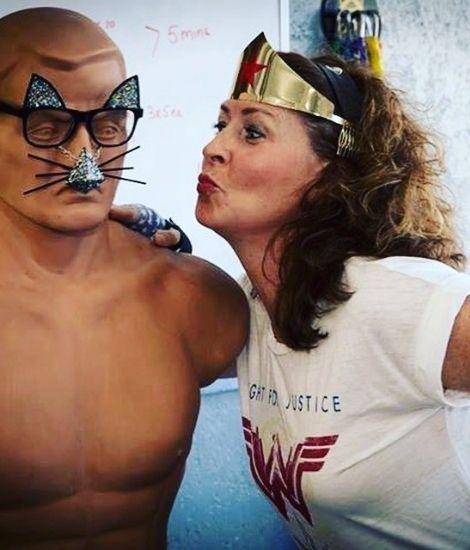 Anne Wray's persona fits her Rock Steady Boxing name: Wonder Woman.
While she still finds the boxing name funny, the family therapist, happily married wife and mother of two daughters, ages 14 and 7, had her strength tested in an epic way less than three years ago. 
Anne was diagnosed with Parkinson's disease (PD) on February 26, 2016. She was 49 and her husband, now retired from the U.S. Army, was deployed when she received the news. "It was rough, and I will always remember that day," she said. "I went through all the emotions — denial, grief, acceptance, embarrassment, self-pity and many more."
But the 49-year-old decided to fight. "What has always got me back to me is exercise," Anne said. "When I am boxing, running or weight training, I feel like my 'old' self again. Not someone 'too young to have Parkinson's', with a shaking hand, unsteady gait and just awkward!"
Anne's motivation to exercise is also rooted in research. The Parkinson's Outcomes Project study shows that 2.5 hours of weekly exercise along with medication, can significantly improve quality of life for people living with Parkinson's.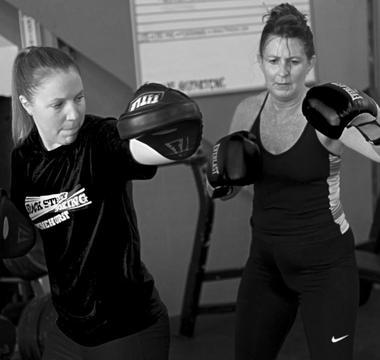 "I want people with Parkinson's to know they can do anything, don't let it limit you," she said. "At first, I was embarrassed by my symptoms, but now I know they are only a part of who I am."
In addition to her work outs, Anne has recently signed up as a Parkinson's Champion, raising money for the Parkinson's Foundation by training for and running in the TCS New York City Marathon on November 4.
"We run and will continue to run for people with Parkinson's because this disease is a marathon, not a sprint," Anne said. "I hope you will donate to the Foundation and support me in my determination to stay ahead of this disease. I truly appreciate just your time in reading my story and supporting my journey."
Let her story motivate you!
sign up as a Parkinson's Champion
More Stories
from the Parkinson's community