Educational Events
Expert Briefing: Parkinson's Disease and the Bladder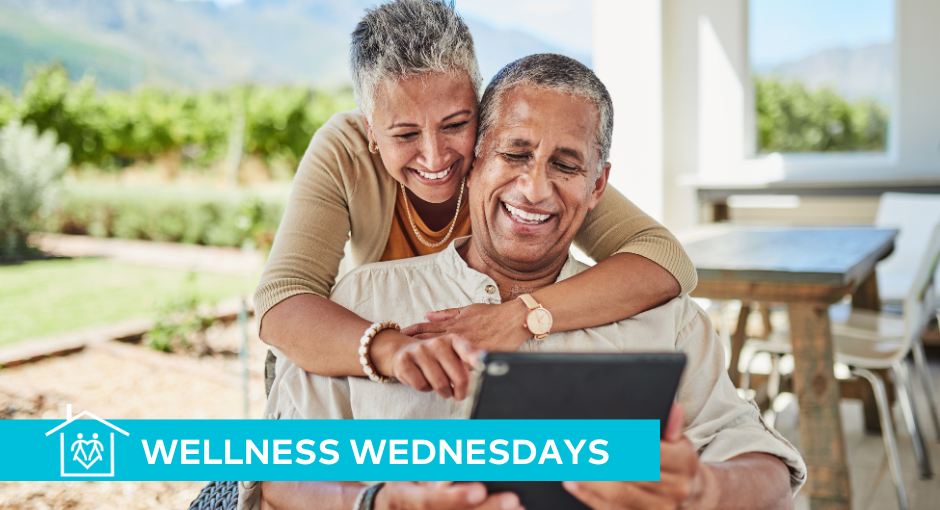 Wellness Wednesday: Expert Briefing Series
Many people with Parkinson's disease (PD) experience urinary difficulties. Being aware that urinary problems, such as urinary tract infections, can be a symptom of Parkinson's is the first step toward management. Learn more about common bladder problems in PD, why they occur and treatment options.
REGISTER FOR ALL EXPERT BRIEFING WEBINARS IN 2023
There is no charge to attend, but registration is required.
Abhimanyu Mahajan, MD, MHS, Movement Disorders Neurologist and Assistant Professor of Neurology
University of Cincinnati
Cincinnati, OH
Abhimanyu Mahajan, MD, MHS is a movement disorders neurologist and Assistant Professor of Neurology at the University of Cincinnati.
After medical school in India, he graduated from the Johns Hopkins School of Public Health with a masters in epidemiology with a concentration in aging. He completed his neurology residency at Henry Ford Hospital in Detroit and movement disorders fellowship at the University of Cincinnati where he was the 2019 DMRF clinical fellow. He spent three years as faculty at Rush University Medical center where he helped start and staffed the multi-disciplinary Rush Parkinson's disease-GI clinic. One of his primary interests lie in the non-motor aspects of Parkinson's disease.
His research has been awarded by the AAN and PSG. He is a member of the 2022 MDS LEAP class. His research has received funding from the Dystonia Medical Research Foundation (DMRF), Sunflower Parkinson's disease Foundation and the Parkinson's Foundation. Currently, he serves on the AAN Movement disorders Measurement Workgroup, MDS Dystonia Study Group, MDS Education committee and MDS Communications Oversight Committee.

Ankita Gupta, MD, MPH, FACOG, Associate Fellowship Director, Female Pelvic Medicine & Reconstructive Surgery
University of Louisville Health
Louisville, KY
Dr. Ankita Gupta is a Urogynecologist/ Female Pelvic Medicine & Reconstructive Surgeon at University of Louisville Health in Louisville, Kentucky. She also serves as the associate fellowship director for the Urogynecology fellowship.
After medical school in Mumbai, India, she obtained a Masters in Public Health at the Harvard school of Public Health specializing in Maternal Child health and public health leadership. She completed her Obstetrics & Gynecology residency at Crozer Chester Medical Center, PA and her fellowship in Urogynecology at the University of Louisville where she received an award for outstanding scholarly activity.
Dr. Gupta has been a member of several committees for the American Urogynecologic Society and the International Urogynecological association. She received the 2023 Society of Gynecologic Surgeons rising star award. She currently serves as the associate chair for research for the Systematic Review Group of the Society of Gynceologic Surgeons. Her clinical practice encompasses medical and surgical care of pelvic floor disorders. Her research is primarily focused on patient centered outcomes.

This is a virtual program, taking place live, using the online Zoom platform. Instructions on joining the webinar are provided after registering.
Educational Events
Join us every Monday as our expert speaker leads you in guided relaxation techniques to help boost brain power and reduce stress.
Educational Events
In this virtual program, we will explore how to maintain a healthy diet during the holiday season while effectively managing your Parkinson's disease symptoms.
Educational Events
This program will provide strategies for coping and talking about it with healthcare providers or loved ones.