Educational Events
Parkinson's Disease and the African American Community: Part 2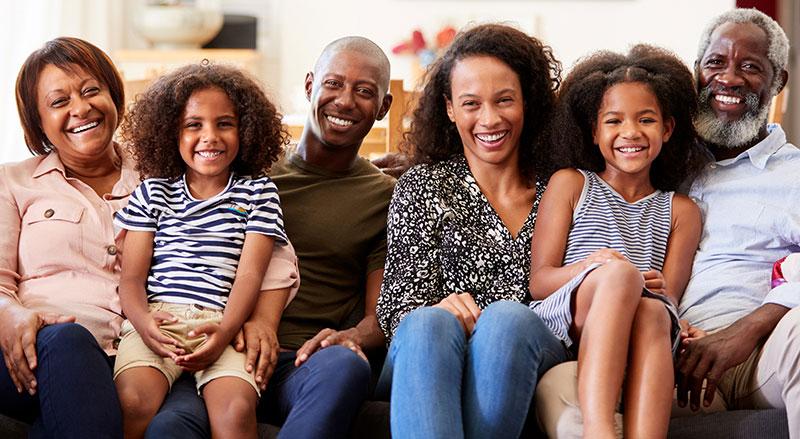 Join us for Part 2 of this two-part series. Together, we will learn more about Parkinson's disease and the importance of early diagnosis and intervention. Participants will hear from community members and experts on how Parkinson's can impact mental wellness and explore resources and support on how to navigate changes. We will also explore how faith and spirituality play a role in the way communities and individuals approach their health and healing.
*Participants will have an opportunity to participate in genetic testing for Parkinson's disease and contribute to research.
COVID SAFETY: We're closely monitoring the coronavirus pandemic and following all local and state regulations for your health and safety. For the safety of the Parkinson's community, we're asking our participants to follow city and state guidelines regarding mask usage and social distancing safety protocols. Changes to the event date and location may be made, if necessary. Thank you for doing your part to help protect our community!
Featured Speakers
Pastor Samantha Dowdy, Higher Dimensions Ministries
Ivorie Walker, PsyD, Atrium Health
Reversa R Joseph MD, MS, Chalmers P Wylie Veterans Administration
Expert Panelists
Sarah Westmoreland, PT, Atrium Health
Kara Simon-Kuhn, SLP, Atrium Health
Jamie Schmidt, OTR, Atrium Health
People with Parkinson's and Care Partner Panelists
Phil Gee, Person with Parkinson's
Julia Gee, Care Partner
Barbara Monroe, Care Partner
Greg Monroe, Person with Parkinson's
Alharvey Parker, Person with Parkinson's
Moderator
Juanita Pharr, Parkinson's Foundation
There is no charge to attend, but registration is required. This program is open to people with Parkinson's, their family, friends and the community.
To watch Part 1 of this program series, please click on the video below:
The Parkinson's Foundation is grateful for the unwavering support of our Program Sponsors. We invite you to view our full list of sponsors and learn more about them by visiting our Chapter page.
Educational Events
Learn how Parkinson's symptoms may change over time and new strategies available for managing them.
Fundraising Events
Moving Day is your chance to speak up about Parkinson's disease and move others to take action.
Educational Events
Learn how Parkinson's symptoms may change over time and the tips and tools for adjusting to life with Parkinson's disease.