Educational Events
Mindfulness Mondays - The Art of Letting Go to Foster Peace and Contentment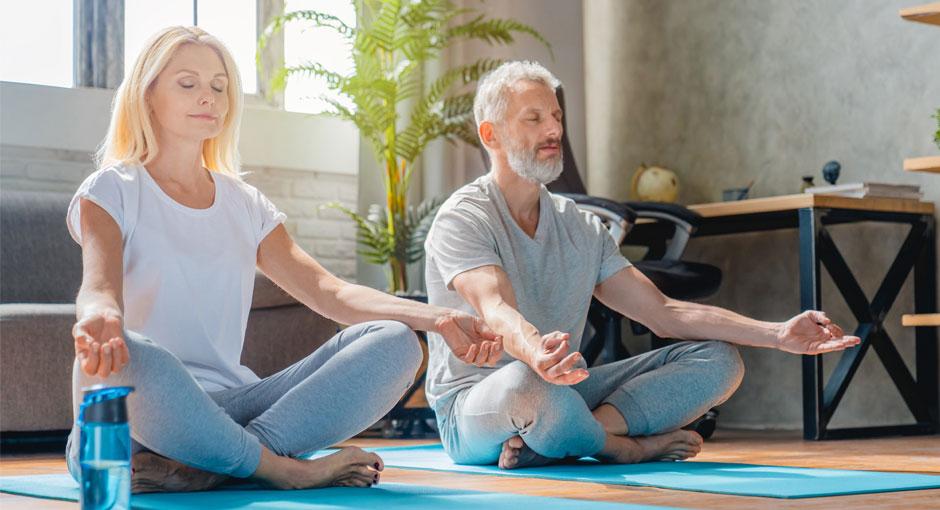 Join us as we talk about how nature teaches us wisdom in the cycles of its seasons and in our own lives. Our tendency to hold on tight manifests in the physical body as muscular tension. Learn how, through mindfulness, we can release the old and trust as we make way for the new. Bring a journal and pen as we evaluate what is no longer working in our lives.
Whether this is your first mindfulness Monday or a returning participant of our mindful Parkinson's community, these sessions are created with the intention of including everyone. So, please, join us as we begin or continue to cultivate a mindful attitude living with or affected by Parkinson's disease. There will be time for questions following the practice.
Speaker
Jacqueline Fitch, RYT-500
Energy Medicine Yoga, Retreat Center of Maryland
There is no charge to attend, but registration is required.
Educational Events
Start your week with calmness. Join us every Monday as our expert speaker leads you in guided relaxation techniques to help boost brain power and reduce stress.
Educational Events
Learn how various clinical and non-clinical interventions can support not only symptom management but the overall well-being of the person living with PD.
Educational Events
Join Joan Hlas, MSW, LISW, CREATE Program Supervisor and Clinic Social Worker at Struthers Parkinson's Center, as we discuss the common progression of care needs in PD.