Fundraising Events
Disneyland Half Marathon Weekend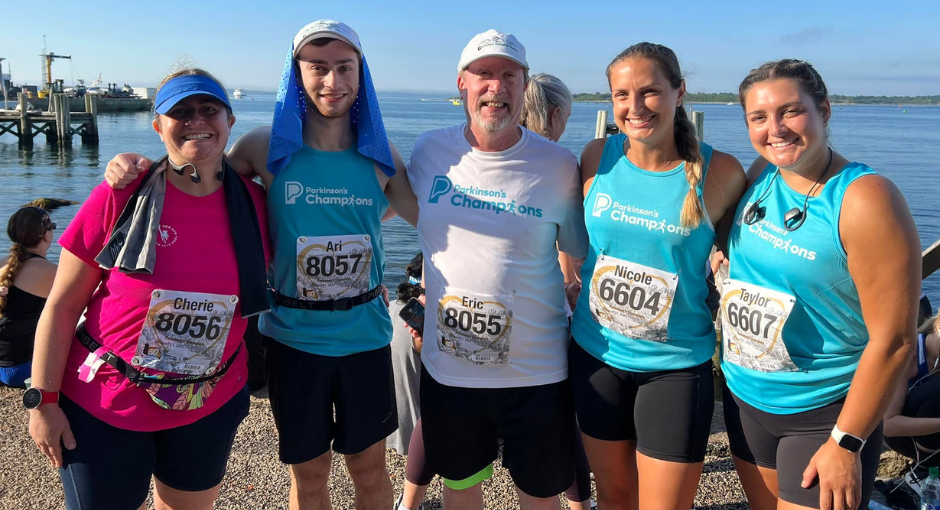 The Disneyland Resort will host four fun-filled days of events, featuring some of your favorite Disney Friends. Whether Guests start their day "barking along" a 3.1- mile adventure or "get their ducks in a row" for 6.2 miles ... or even say "see ya real soon" as they embark for an epic 13.1 miles, our Disney friends will be there to cheer them on!! Even more exciting news for the 2024 event weekend includes a brand-new offering to runDisney events at Disneyland Resort, early morning yoga from inside Disneyland park! From the start line to the finish line, the Disneyland Half Marathon Weekend will ensure that Every Mile is Magic! When you run with Parkinson's Champions you will be running one of the most popular races in the country to achieve a personal goal, but for the 1 million Americans living with Parkinson's disease, it means so much more. 
Parkinson's Champions participate in the Parkinson's Foundation's community fundraising and endurance programs to raise funds and awareness for Parkinson's disease (PD). 
Are you looking for a fun way to volunteer for the Parkinson's Foundation & raise your voice while raising awareness? Come out and cheer on our incredible athletes! Learn more and apply at www3.Parkinson.org/ChampionsCheerTeam
Learn more about the Parkinson's Champions endurance programs at ParkinsonsChampions.org
Educational Events
Learn how Parkinson's symptoms may change over time and new strategies available for managing them.
Fundraising Events
Moving Day is your chance to speak up about Parkinson's disease and move others to take action.
Educational Events
Learn how Parkinson's symptoms may change over time and the tips and tools for adjusting to life with Parkinson's disease.