Tips for Daily Living
Dr. Michael Okun Shares Top Tips from Living with Parkinson's Disease: A Complete Guide for Patients and Caregivers!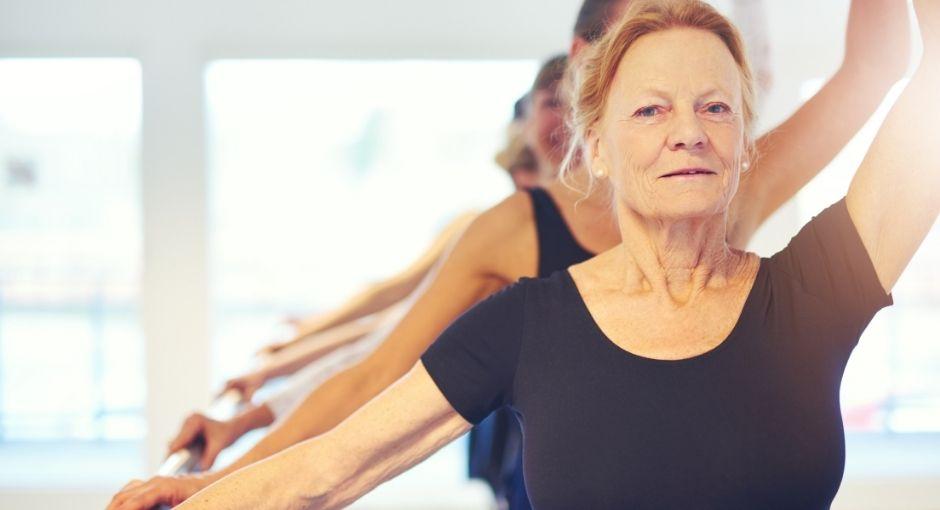 Recently, worldwide Parkinson's expert Michael Okun, MD, shared top tips from his book Living with Parkinson's Disease: A Complete Guide for Patients and Caregivers, which is available now. 
There is so much that we can do to help people with Parkinson's disease (PD) have great lives. Here are just some of the tips that Dr. Okun covered in his Parkinson's Foundation Facebook Live event, Living with Parkinson's New Book Release, on August 4. 
Dance, Dance, Dance!
Exercise is like a drug and we know that it can help with rehabilitation for people with Parkinson's greatly. We are seeing tangible benefits from exercise. There is a part of the brain that can, in certain circumstances, overcome deficits and exercise can be used as a treatment. Dance is a great option, so is Tai Chi. There are a lot of pearls in the exercise chapter of the book.
Nutrition – Can the Ketogenic Diet be helpful?
There's not enough research to determine whether ketosis (a low carbohydrate diet that causes the body to break down fat and create an acid called ketones that fuels your body and brain) is beneficial for Parkinson's. Is the Ketogenic (also known as Keto) diet helpful? Maybe. 
The biggest advice: be careful and follow the advice of your medical team first and foremost with nutrition. The only way we will find out if there is something to this theory is with proper studies and control groups. There are some exciting, emerging studies in nutrition and diets for Parkinson's on the way.
The Importance of Sleep
If you don't have a good night's sleep, it's all but guaranteed that you will not have a good day the next day. Many people don't know that they are not sleeping well until they get a sleep study. This is something that we need to work on in treating Parkinson's ― focusing on the importance of sleep as sleep problems are very common with Parkinson's. 
If you find you are falling asleep frequently during the day, you likely have a sleep problem. There are options ― whether it's decreasing your dosage of dopamine or looking into adding other prescriptions. Talk to your doctor about your prescription and looking into getting a sleep study ― a sleep study can really change your life! One of the chapters in Living with Parkinson's Disease focuses on the treatment of neuropsychiatric effects and we discuss sleep specifically.
Depression and Parkinson's
Depression is the largest unmet hurdle in Parkinson's. What we realized in writing Living with Parkinson's Disease was demoralization was also a huge unmet need, which can occur in one in five patients. It's not just that you are depressed or have anxiety or even experience hallucinations, it's that you are demoralized. There are therapies that can help greatly with demoralization. Treatment is so important ― you can have a better life! We are too stuck on the name of the depression pill and we should refocus on how we administer the treatment.
Parkinson's and Hallucinations
Most hallucination medications block dopamine. Blocking dopamine with Parkinson's will make symptoms worse. There are some medicines for other issues ― like for gut issues and headaches that also block dopamine and we need to be on the lookout for that. 
When we think about hallucinations, we must look for drugs that will not block dopamine ― there are drugs that do this! Before we get to medications, there needs to be a thorough physical examination to ensure other issues are treated first. Check out Chapter 8 in Living with Parkinson's and talk to your doctor for more information. Dr. Okun also offers more advice on the Facebook Live event.
One of the last tips from the Facebook Live event comes from a viewer and is a really important message: "If you are not a fighter, learn to be one. How well you live with Parkinson's is up to you."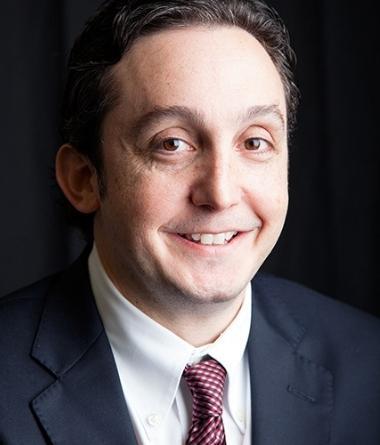 For more tips from Dr. Okun, check out the book, Living with Parkinson's Disease: A Complete Guide for Patients and Caregivers! 
About the author: Michael Okun, MD, is considered a world's authority on Parkinson's disease treatment and research. He is currently Executive Director of the Fixel Institute for Neurological Diseases, Chair of Neurology at the University of Florida, a Parkinson's Foundation Center of Excellence and the National Medical Director for the Parkinson's Foundation.