Science News
Research Study Makes Case for Palliative Care Early in Parkinson's Treatment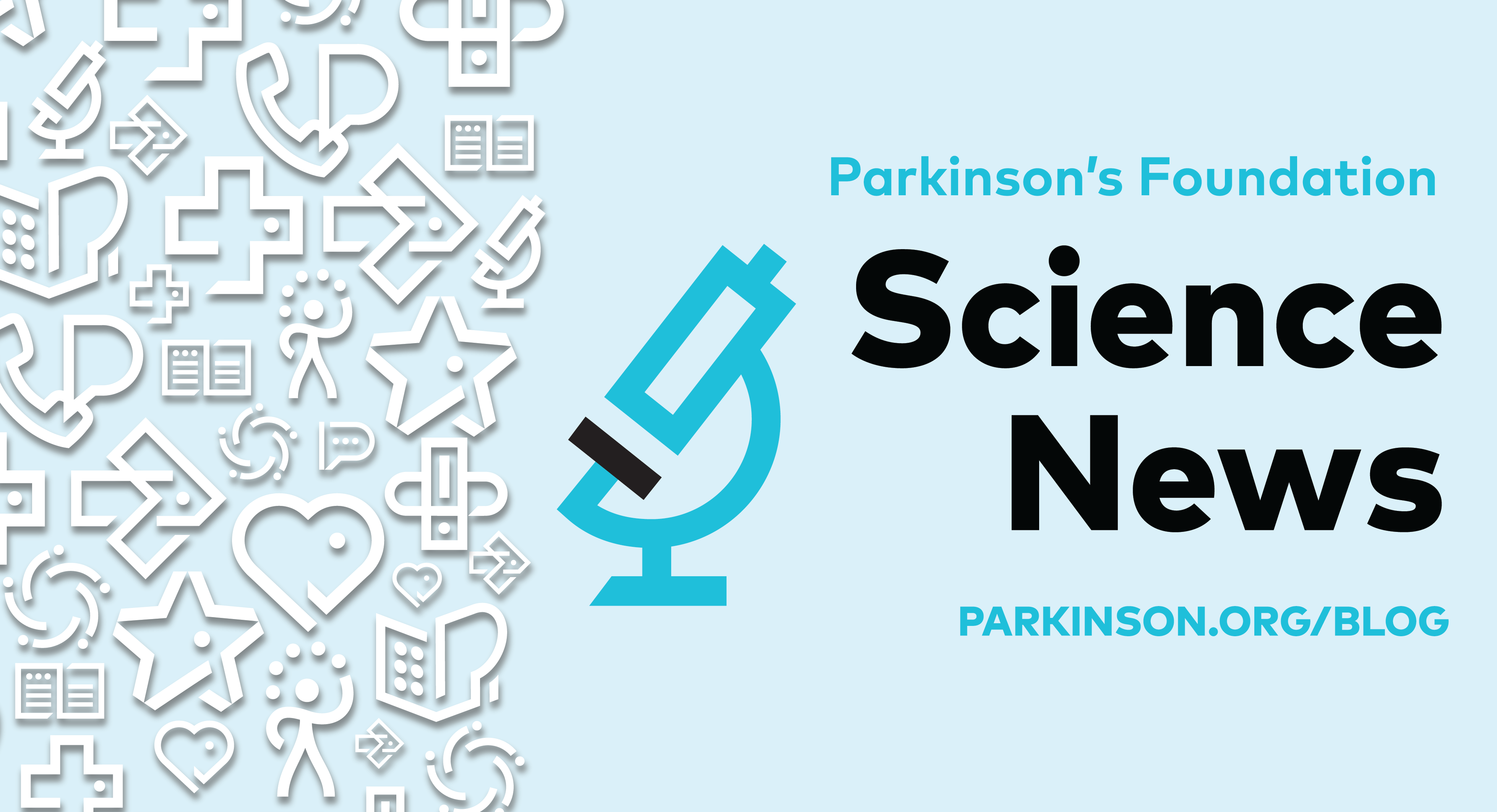 When many first hear the term palliative care, they can misinterpret it as end of life care. However, palliative care is an option for anyone with Parkinson's disease (PD) to receive additional support, even at the point of diagnosis. It can help at any PD stage, specifically with treating pain management; encompassing spiritual care and helping people with Parkinson's and their family navigate emotional challenges. It can also compassionately create a safe space for one to explore, and ultimately share, their end-of-life directives.
What if that level of holistic care wasn't reserved for the final weeks of life, but rather was incorporated into standard care in the PD population? How might that impact the quality of life and symptom burden for people with Parkinson's and their caregiver?
Recently published in the journal, JAMA Neurology, "Comparison of Integrated Outpatient Palliative Care With Standard Care in Patients With Parkinson Disease and Related Disorders: A Randomized Clinical Trial" (Kluger et al., 2020), a one-year comparative study investigated palliative care and its effects on patient and caregiver.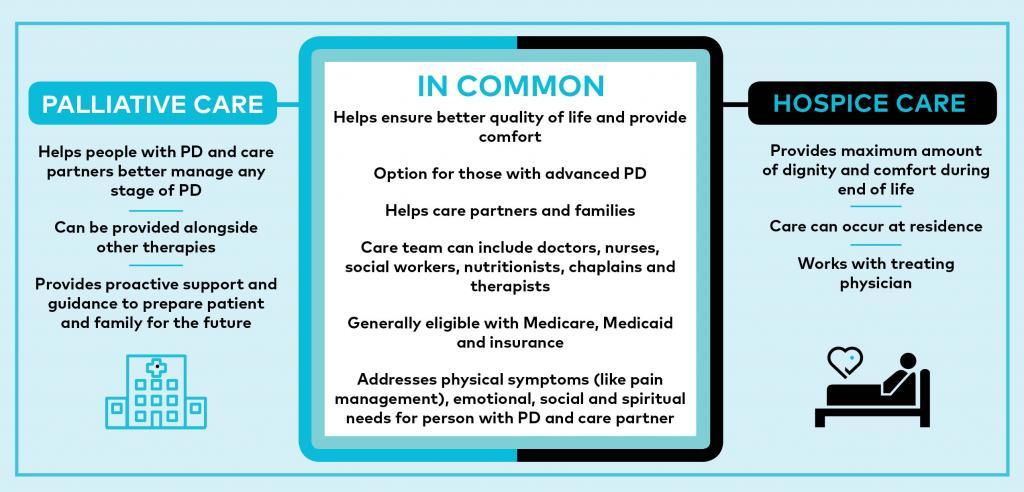 Study participants included 210 patients (135 men, 75 women), predominantly white, married, college-educated, with an average age of mid-60s. The caregiver participants were composed of 175 people (47 men, 128 women) — 143 of whom were the patients' spouse. The study was conducted at three academic medical centers: University of Alberta (Alberta, Canada), the University of Colorado (Aurora, CO), and the University of California (San Francisco, CA).
Participants were randomly assigned to receive one of two courses of treatment:
The standard of care option: provided by a neurologist and a primary care physician.
The integrated palliative care option: included the standard of care, plus a chaplain, a social worker and a nurse using a palliative care checklist — who could also access additional guidance from a palliative medicine specialist. Palliative care visits were performed either in person or by telemedicine every three months.
The study primarily measured a change in quality of life of patient and caregiver burden. Also measured were: symptom burden; patient and caregiver mood (anxiety and depression); patient and caregiver grief and spiritual well-being; patient and caregiver patterns of health care use; motor symptoms; and, cognitive functioning.
Results
Comparing participants receiving palliative care with those who received standard care alone, after six months:
Patients receiving palliative care had better quality of life
Patients receiving palliative care had better symptom burden
Patients receiving palliative care experienced less grief
Patients receiving palliative care had better rates of completing their Advanced Directive Completion (end-of-life preferences)
Patients receiving palliative care had statistically and clinically significant benefit in motor symptoms
Comparing palliative care and standard of care caregivers:
Palliative care caregivers experienced less anxiety
No other significant differences were found in caregiver burden
What Does It Mean?
This study found that introducing palliative care significantly improves quality of life for people with Parkinson's — not just emotionally, but also physically. The study authors share that while these motor improvements were unexpected, they may reflect, "an unanticipated benefit of our palliative care team's general goal of encouraging activities that promoted joy, meaning and connection." Additionally, the caregivers in the palliative care group also experienced less anxiety themselves — with no increase in caregiver burden. Interestingly, not a single outcome measure favored receiving standard care alone.
Of note, the study's main limitation was its lack of diversity among study participants; more than 70% of the participants were white. Incorporating a far more diverse population needs to be included as this important research moves forward.
At its core, palliative care is a caring, holistic approach that optimizes quality of life for as long as possible. Loved ones and caregivers benefit as well, often transforming an otherwise frightening, overwhelming and painful journey into a sacred passage. Introducing this level of care and connection could make all the difference in quality of life.
Learn More
The Parkinson's Foundation believes in empowering the Parkinson's community through education. Learn more by visiting these Parkinson's Foundation resources, or by calling our free Helpline at 1-800-4PD-INFO (473-4636) for answers to your Parkinson's questions.