Advancing Research
Parkinson's Foundation Presents Scientific Posters at Sixth World Parkinson Congress
The World Parkinson Congress is a unique conference that brings everyone in Parkinson's disease (PD) community together — from people living with PD and their care partners, to healthcare professionals, researchers, and organizations working to make life better for people with Parkinson's. This year, thousands attended the event dedicated to Parkinson's research and care, in Barcelona, Spain, from July 4 to 7.
Below are the scientific posters the Parkinson's Foundation presented at the sixth World Parkinson Congress: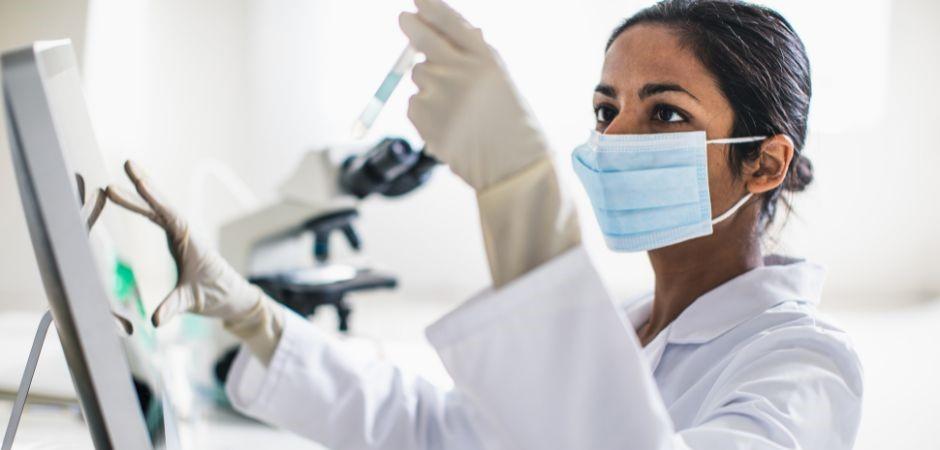 Research Findings
These findings focus on how we can make PD research more inclusive and why it is essential to involve people with Parkinson's in the research process.
1.  Characterizing the Frequency of Clinically Reportable Variants in Major Genes Established in Parkinson's in a Large American Cohort
PD GENEration: Mapping the Future of Parkinson's Disease is research study that offers genetic testing and counseling, in English and Spanish, to people with Parkinson's. This study aims to simplify access to clinical genetic testing to people with Parkinson's and offer educational materials to clinicians on PD genetics, to help accelerate clinical trials in PD, improve PD care and research, and empower people with PD and their care teams.
Key Takeaways:
The study has enrolled 10,510 participants, consisting of 58% males and 14.7% racially diverse participants.

By providing genetic testing to all those interested and from all backgrounds, the study helps inform care, diversify the data, help engage people in research, and qualify more for enrollment in clinical trials for PD.
2.  Curation of Parkinson's Genes Performed By An International Expert Panel: A ClinGen Initiative
With genetic testing for PD becoming more widely available due to studies such as PD GENEration, there is still no single definition of PD-related genes and genetic panels in the diagnostic setting. To address this, we formed the Parkinson´s Disease Gene Curation Expert Panel, recognized by ClinGen, with the mission of defining the clinical validity of gene-disease relationships for PD and atypical parkinsonism.
Key Takeaways:
Our objective is to inaugurate an expert panel to assess the clinical validity of specific genes in association with PD. The council has published the clinical validity of these PD gene mutations: LRRK2, GBA1, PRKN, PINK1, SNCA, VPS35 and PARK7.

This expert panel will help guide precision medicine efforts in PD and enable informed FDA decision-making in future therapeutic trials.

The panel consists of 62 leaders worldwide representing different disciplines such as clinical neurology, genetics and molecular genomics.
3.  Building a Coalition to Advance Engagement of Black and African American Communities in PD Research
There is an underrepresentation of Black and African American communities in PD research. The Parkinson's Foundation worked alongside Black and African American research advocates, clinicians, social workers, nurses and researchers to develop a coalition to learn more about, and respond to, the needs and priorities of these communities. 
Key Takeaways:
This coalition will help to build relationships and allies to advance health equity research.

The Parkinson's Foundation will host a research advocate training, inviting 30 Black and African American research advocates to help drive research agendas/priorities and address research-related health disparities.
4.  Outcomes and Impact of Capacity Building for Patient Engagement in Research Through a Patient Advisory Board Model at Academic Research Centers
Involving people with Parkinson's and care partners in the research process alongside scientists has gained traction. Despite this interest, research teams still seek training on methods and best practices for working alongside people with PD. Members of the Parkinson's Foundation patient engagement team co-created a pilot training for staff of five academic research centers to create patient advisory boards and incorporate people with PD into the research process.
Key Takeaways:
83% of staff reported the patient advisory boards were beneficial to the organization's research mission and will continue these meetings.

The pilot training courses were generally successful in preparing staff to engage with participants in research through patient advisory boards.

These practices and model can be a guideline for other academic research centers looking to engage people with PD in the research process.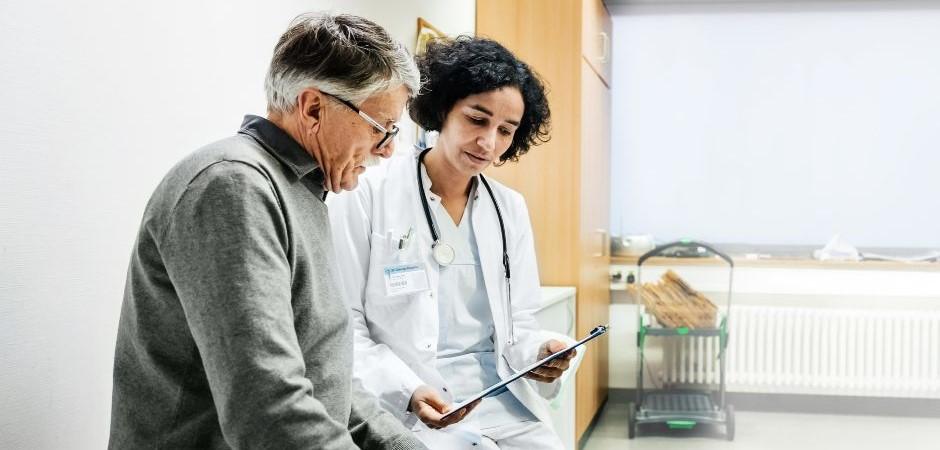 Care Findings
These studies focus on how to improve care for people with Parkinson's.
5.  Optimizing Hospital Care for People with Parkinson's: A new professional education course detailing best practices
Each year, more than 300,000 Americans with Parkinson's receive care in the hospital. Data shows that people with PD are at increased risk for hospitalization and, once hospitalized, are more likely to have avoidable complications and poorer outcomes. To increase health care professionals' understanding of these risks, with support from the CVS Health Foundation, we created a free accredited three-part course highlighting best practices in hospital settings. Learn more about staying safe when hospitalized.
Course 1: Care in the Inpatient Setting

Highlights the challenges commonly seen in the hospital and strategies that can help improve outcomes for people with Parkinson's. Learn more.

Course 2: Care in the Emergency Department

People with PD visit the emergency department for many reasons, including falls. This course teaches optimal care strategies and how to mitigate risk. Learn more.

Course 3: Care in the Outpatient Setting

Addresses several safety risks when caring for a person with Parkinson's who is undergoing an outpatient procedure. Learn more.
6.  Improving Parkinson's Care in Senior Living Communities and Home Care Agencies in the U.S.
Community Partners in Parkinson's Care has worked to provide staff education and resources to enhance staff knowledge and confidence in the provision of PD care. Training methods include site champion training, which provides an online curriculum. Outcomes including staff surveys and medication audits have been collected over time to assess awareness of PD care needs.  
Key Takeaways:
19,000+ health care professionals across many disciplines completed the online curriculum.

Staff surveys have shown improvements in awareness of PD care needs following completion of the program's online education curriculum. 

Lessons learned include more education surrounding PD medication administration, including administering PD medications within 15 minutes of the scheduled time.

These results indicate continued need of expanded programming for home care agencies and senior living communities to receive ongoing PD education at all sites.
7.   Pathway to Parkinson's Foundation Exercise Education Accreditation Program & Competencies for Exercise Professionals
Exercise professionals play an important role in the care of people with Parkinson's, but to date, there have been no unified guidelines or procedures in place to ensure that these professionals are competent to help people with PD. The Parkinson's Foundation, in collaboration with psychometric methodologists, created a two-phase process to define competencies for exercise professionals and a framework for an accreditation program to recognize exercise education programs and courses.
Key Takeaways:
Competencies allow for exercise professionals to describe the knowledge, skills, and abilities needed to provide optimal individual or group exercise sessions for individuals with Parkinson's

The Parkinson's Foundation will accredit education programs and courses that provide the knowledge and skills necessary to create a safe and effective exercise experience for people with Parkinson's.
8.  Utilizing the Parkinson's Foundation Five Domains of Exercise Professional Competencies to Map Five Criteria for Exercise Education: A Pilot Study
The Parkinson's Foundation sought to develop condition-specific competencies for exercise professionals (personal trainers and group exercise instructors) who work with people with Parkinson's.
Key Takeaways:
We developed a pilot accreditation process for Parkinson's exercise education programs and continuing education courses to validate exercise competencies.
The accreditation process accounts for the variety of exercise professionals (personal trainers, group exercise instructors, physical therapists, other healthcare professionals) who help people with PD.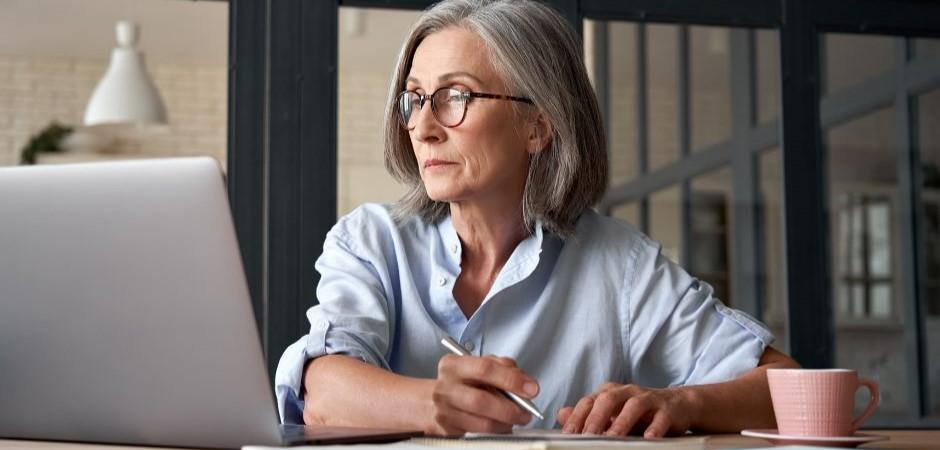 Education Findings
These studies focus on trends in the Parkinson's community and aim to provide information that can empower people in the PD community.
9.  Transforming Parkinson's Education & Care in Underserved Populations: Engaging & Addressing American Indian and Alaskan Native Communities
Though there are many educational resources for Parkinson's, very few address American Indian and Alaska Natives (AIAN) specifically. These populations have experienced historical trauma, systemic racism, and a lack of funding and access to health care services. We set out to understand how PD awareness and management is currently approached in tribal health clinics and Indian Health Services, worked to identify key partners and advisors, and to pilot outreach and education programming that reaches and engages AIAN populations and organizations.
Key Takeaways:
A lack of PD information is available across tribal health organizations, demonstrating a need for more general outreach, basic education, and resource accessibility.

These initial efforts will continue to advise upcoming Parkinson's Foundation programming for AIAN populations and tribal public health organizations.

The long-term goal is to create lasting partnerships and lines of communication to further develop responsive education and awareness initiatives.
10.  Caregiving Through the Progression: Themes from Parkinson's Care Partners through early, mid-stage, and advanced Parkinson's
The Parkinson's Foundation conducted interviews with three Parkinson's care partners for the Care Partner Program online course Caregiving Through the Progression. This poster highlights their unique experiences:
Early Caregiving: Julia shares the turbulent road to her husband Phil's diagnosis and her experience of Black cultural norms. She discusses these challenges, and how the strength of their core family provided unique support.

Mid-stage Caregiving: Dick shares his experience as a male care partner expressing emotions in a healthy and productive way. He discusses how he prioritizes his spiritual and emotional wellness and how he and Chris prioritize communication.

Advanced Caregiving: Edna shares the impact her husband Mark's PD had on their daughters, who grew up with Parkinson's as a part of their childhood. She discusses the cultural norms she experienced as a Filipino woman.
11.  Care Partners in Parkinson's: Who calls the Parkinson's Foundation Helpline and Why?
Our Helpline provides answers about PD, referrals to health professionals, support groups and wellness programs. This poster describes the reasons care partners contact the Helpline between 2016 to 2022.
Key Takeaways:
The Helpline received 21,489 first-time callers and emailers where the gender of the person with Parkinson's was known. 46% were cases with a spouse/partner and 33% were from an adult child.

Nearly 81% of spouse/partner Helpline inquiries were regarding men with Parkinson's, despite men accounting for 60% of Parkinson's cases.

Because male spouses/partners contact the Helpline less often than female, this study suggests a need for increased outreach toward male spouses/partners. This outreach could help male care partners gain information and resources to support their caregiving, and thus have a positive impact on the well-being of women with PD.
Stay up to date with the latest Parkinson's Foundation programs, research and happenings in our Parkinson's Today blog.
View All 2023 Posters
Discover the scientific posters the Parkinson's Foundation presented at the sixth World Parkinson Congress.