Advancing Research
Center of Excellence Series: University of Pennsylvania Movement Disorder Center Is a Leader in Women's Parkinson's Research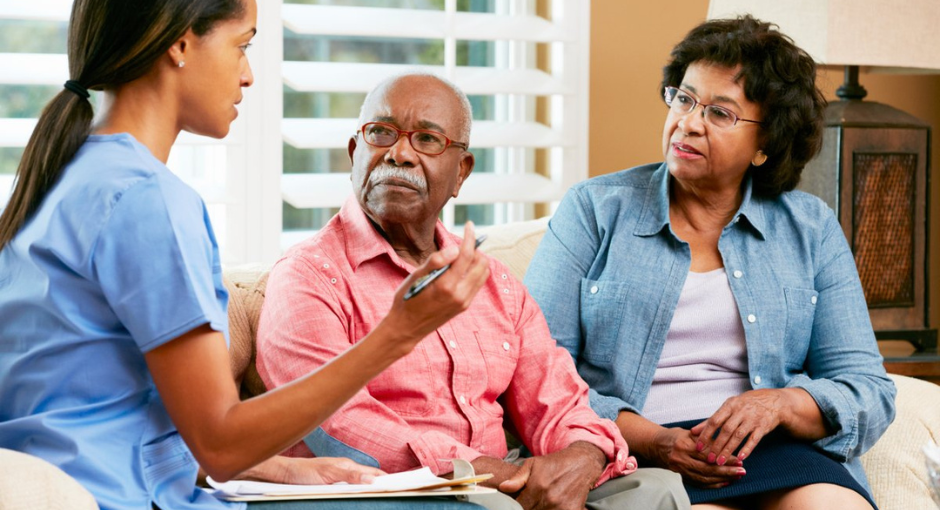 In addition to being a movement disorder specialist at the University of Pennsylvania Movement Disorder Center, a Parkinson's Foundation Center of Excellence, Allison Willis, MD, is also one of the few researchers to conduct much-needed Parkinson's disease (PD) research on one of the most vulnerable populations within the Parkinson's community: women.
Vulnerable: underserved populations that are not accessing or cannot access healthcare services for their disease. This may be due to: a shortage of healthcare professionals and/or supplies, healthcare failures in their area, in addition to personal barriers, such as socio-economic status, cultural or linguistic differences.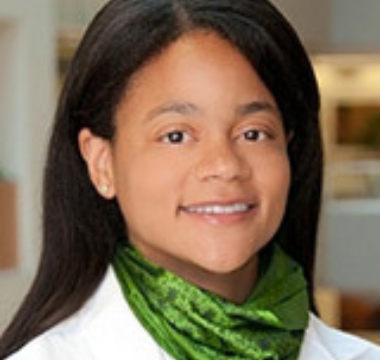 "We know that people with Parkinson's are physically, psychologically and socially vulnerable," Dr. Willis said. What researchers, including Dr. Willis, are discovering is that women with Parkinson's are uniquely vulnerable and do not receive the same advocacy or care as other vulnerable populations with Parkinson's.
Dr. Willis conducts her research using a wide range of data, concentrating on the healthcare outcomes and differences in people with neurological diseases. One of her primary sources is the Parkinson's Foundation Parkinson's Outcomes Project, the largest clinical study of PD that tracks over 12,000 people with Parkinson's.
In general, women have an overall lower risk of being diagnosed with Parkinson's than men. This resilience to the disease might be because of a natural protection estrogen provides in the brain or by another hormone not yet known. However, the total number of women living with PD is not far behind that of men, because, on average, women live longer than men.
Studies show that women who are diagnosed with Parkinson's face more struggles throughout the course of their disease than their male counterparts. As Dr. Willis phrases it, the "female paradox" relates to Parkinson's in that women might be more protected biologically, but usually have a tougher PD journey. Women with PD are more likely to:
have side effects from their Parkinson's medications.
not receive social support.
have overwhelmed care partners, requiring outside, paid caregiving.
This paradox receives little attention in PD research, but Dr. Willis works every day to address it. "Parkinson's research studies are overwhelmingly male, and we generally think that's because men have a higher risk," Dr. Willis said. "We really need to think carefully about why we have so few women involved in research when there are actually a lot of women who are being diagnosed with Parkinson's, they're just not being directed to our centers for research."
Many scientists do not actually treat the disease they study firsthand. But Dr. Willis directly ties her research to her patients, spending 80 percent of her time conducting research and the other 20 percent with her Parkinson's patients. "When I'm doing research, I'm thinking about my patients and how they inform my research," she said.
This might explain why scientists do not actively focus on the female paradox and, consequently, why healthcare systems and policies reflect this lack of attention. Through her research, Dr. Willis tries to bridge the gap between the people with the disease, researchers and those who create the policies that affect the PD community.
The Patient-Centered Outcomes Research Institute (PCORI) awarded a grant to the Parkinson's Foundation for the development of Women and PD Teams to Advance Learning and Knowledge (Women and PD TALK), which Dr. Willis helps manage. This project will help develop new patient-centered recommendations to improve the health of women living with Parkinson's.
"Parkinson's research needs to be restructured to be all-inclusive from the beginning," Dr. Willis said. "Women need to be receiving the necessary care and attention throughout the progression of their disease, before onset and by a multitude of people."
Women and PD TALK, which will soon host its tenth forum where women with PD, care partners and other medical professionals come together to discuss risks, symptoms, treatments and care from the perspective of women with PD. Dr. Willis has high hopes for the upcoming fall leadership forum to develop national recommendations based on these regional findings.
"I envision a round table with a female clinician scientist, a female PD patient, their caregiver, an allied healthcare worker, physical therapist and social worker all talking about how to bring ideas together and develop research projects that Congress will listen to, especially when they consider physical therapy or home health assistance for women with PD," Dr. Willis said.
These forums have laid the groundwork for a national network of women researchers, clinicians and women with PD who are committed to disseminating and utilizing the findings of the Women and PD TALK project to improve research and care for women with Parkinson's.
It is Dr. Willis' goal for research projects like Women and PD TALK and her hope for the future of healthcare systems to represent everyone with Parkinson's disease. Improved studies about why women have a lower risk of PD, can result in lowered risk or prevention for everyone. Researching why and what can be done about failed caregiving for women with PD, can in turn improve caregiving for everyone.
"Figuring out how and why the experiences of women differ has benefits for every single person who has Parkinson's disease and the people who haven't developed it yet," Dr. Willis said
The University of Pennsylvania Movement Disorder Center is located in Philadelphia, PA. Learn more about the nearest Parkinson's Foundation Center of Excellence at Parkinson.org/search.