Caregiver Corner
9 Ways #CarePartnersCan Find Support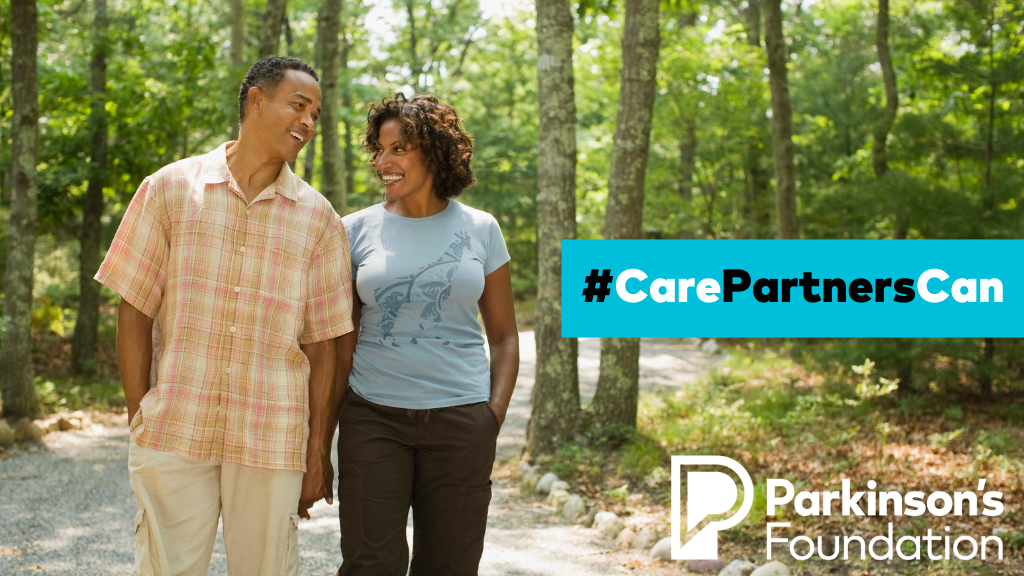 Every November, the Parkinson's Foundation joins with organizations across the country to honor care partners for National Family Caregivers Month. This year, we aim to empower care partners with resources that help them and their loved ones with Parkinson's disease (PD) live better lives.
Just as care partners take on many responsibilities, with some help, care partners can take action to improve the caregiving experience. We're using the hashtag #CarePartnersCan on Facebook, Instagram and Twitter to share information and recognize the incredible work care partners do every day.
Read our top 9 ways #CarePartnersCan find support this month and beyond:
Pay it Forward for Parkinson's
During National Family Caregivers Month, take the challenge to spread kindness and raise funds for the Parkinson's Foundation. Participants will work to complete 30 Acts of Kindness on their Pay it Forward Calendar while spreading gratitude this November.
As part of the PD community, you're helping raise awareness and funds that will bring us one step closer to a world without Parkinson's while making lives better for people living with PD today. Download the calendar or bingo card today to get started!
#CarePartnersCan use these tips to find support for themselves and their loved one with Parkinson's. Learn how you can celebrate National Family Caregivers Month at Parkinson.org/CaregiversMonth.